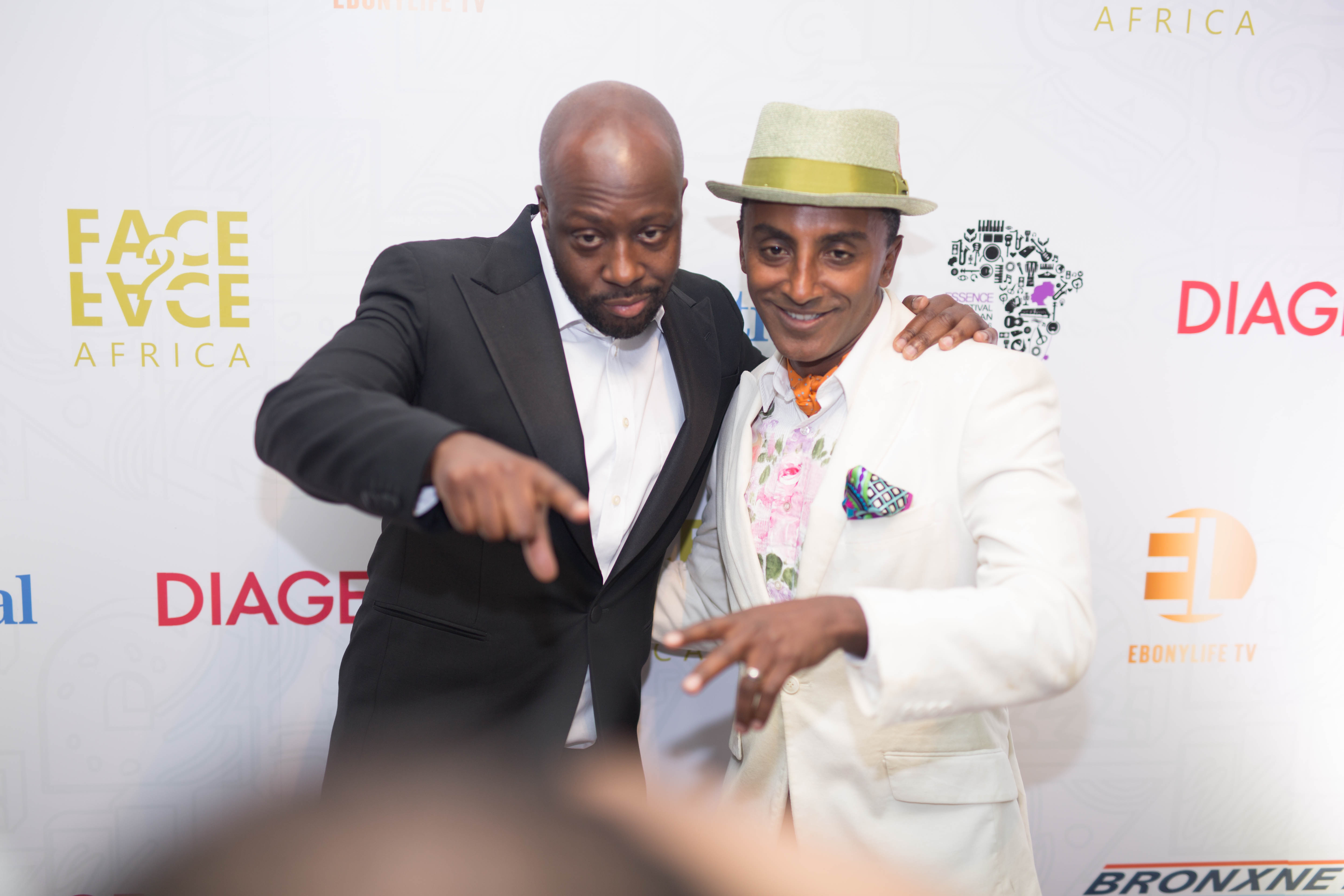 2017 Lineup
Confirmed Speakers and Honorees: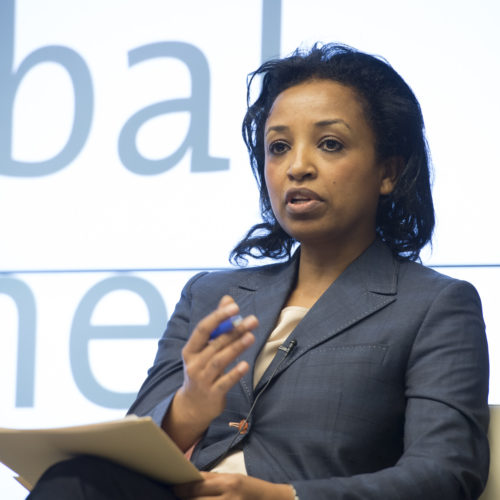 Mimi Alemayehou
FACE List Awards
2017 Honoree
Impact in Business Award

Ms. Alemayehou is a Managing Director at Black Rhino Group, a Blackstone portfolio company. Ms. Alemayehou also serves as an Executive Advisor and Chair of Blackstone Africa Infrastructure LP, a premier global investment firm.

Prior to joining Blackstone and Black Rhino, Ms. Alemayehou was the Executive Vice President of The Overseas Private Investment Corporation (OPIC), the development finance agency of the U.S. government, which provides loans, guarantees, and insurance to catalyze foreign direct investment and private equity into emerging markets. Ms. Alemayehou was appointed to the post by President Obama and confirmed unanimously by the full Senate.

During Ms. Alemayehou's tenure from 2010 to 2014, OPIC's portfolio grew by more than 24 percent to $18 billion. Her leadership was instrumental in tripling the corporation's Africa portfolio to nearly $4 billion. Ms. Alemayehou was one of the architects of President Obama's Power Africa initiative to increase energy access across the African continent.

Previously, Ms. Alemayehou was appointed by President George W. Bush to serve as the United States Executive Director on the board of the African Development Bank (AfDB). As the senior Treasury official in Africa, Ms. Alemayehou represented the U.S. on Treasury and development issues and was instrumental in pushing the AfDB to increase its lending to the private sector in support of infrastructure projects. She received a Distinguished Honor Award for her outstanding service from then-U.S. Secretary of Treasury Henry Paulsen.

Prior to AfDB, Ms. Alemayehou was Founder and Managing Partner of Trade Links, LLC, a development consulting firm. Ms. Alemayehou also managed a multi-country trade project in Africa for the International Executive Service Corps, and was Director of International Regulatory Affairs for WorldSpace Corporation, a satellite telecommunications company. She started her career in the U.S. Congress, working for U.S. Representative Mac Thornberry of Texas.

Ms. Alemayehou holds a Master's degree in International Business and International Law and Development from the Fletcher School of Law and Diplomacy, Tufts University.

Ms. Alemayehou was born in Ethiopia and spent her early years in Kenya before emigrating to the United States and becoming a naturalized citizen. Ms. Alemayehou has received many awards from several organizations for her leadership and for advocating private sector investment in Africa. Ms. Alemayehou currently serves on the US State Department's Advisory Committee on Public Private Partnership.

Since 2016, Ms. Alemayehou has also served on the US President's Advisory Council on Doing Business in Africa.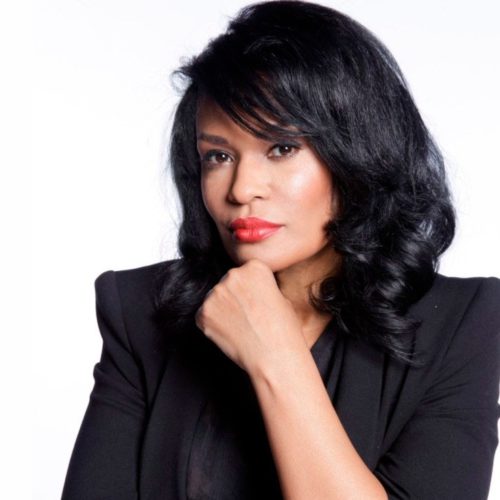 Beverly Bond
FACE List Awards
2017 Honoree
Trailblazer Award

A dynamo in true form, Beverly Bond, has blazed trails in the music, entertainment and social entrepreneurship industries. Her body of work, across sectors, has made her one of the most celebrated DJ's, and social innovators of our time.

A true music connoisseur, Beverly Bond's passion for music and her uncanny ability to read the crowd has solidified her as one of the premier DJ's in the world. Over the last decade, Bond, a former Wilhelmina model, has brought her versatile talents to the most highly exclusive events and to a myriad of celebrity clients including Prince, Alicia Keys, Sarah Jessica Parker, Erykah Badu, Sean "Diddy" Combs, Derrick Jeter, Jessica and Jerry Seinfeld, Jay Z, Martha Stewart, and more.

In 2006 Bond founded BLACK GIRLS ROCK! a youth empowerment mentoring organization. Bond simultaneously created the annual BLACK GIRLS ROCK! Awards to celebrate the accomplishments of exceptional women of color who have made outstanding contributions in their careers and stand as inspirational and positive role models in the community.

In 2010, Beverly Bond partnered with BET to share her BLACK GIRLS ROCK! vision with the rest of the world. As the creator and executive producer of the televised show, Bond crafted a program that was groundbreaking in its approach to exhibiting the breadth and depth of talent celebrated by women in the African Diaspora. The premiere of BLACK GIRLS ROCK! Awards on BET, was magnanimous in regards to its motivational impact as well, drawing an impressive 2.7 million viewers and commanding the No. 1 spot on the chart for Black households. Adding to its success, the BLACK GIRLS ROCK! Awards received an NAACP Image Award for outstanding Variety Series or Special.

Beverly's work as a businesswoman, mentor, philanthropist and community leader has earned her a number of prestigious recognitions. EBONY magazine listed Bond amongst their Power 100 list from 2008-2012, making it five consecutive years that Bond was recognized as one of Ebony's "Most Influential Blacks In America." Bond was also recognized as one of ESSENCE magazine's "40 Fierce and Fabulous Women Who are Changing the World," placing her in the company of such notables as First Lady Michelle Obama, media mogul/philanthropist Oprah Winfrey, President of the Republic of Liberia Ellen Johnson-Sirleaf, singer/actress Beyonce, actress Queen Latifah and othesr.

With such diverse talents combined with an unparalleled and passionate devotion to music and to community, it's little wonder that Ms. Bond has emerged as a force in music and a powerful and respected voice in the world. Beverly Bond has created a niche for success, determined to make a difference in the lives she touches that stretches further than ordinary boundaries—a true testament to reaching for the stars.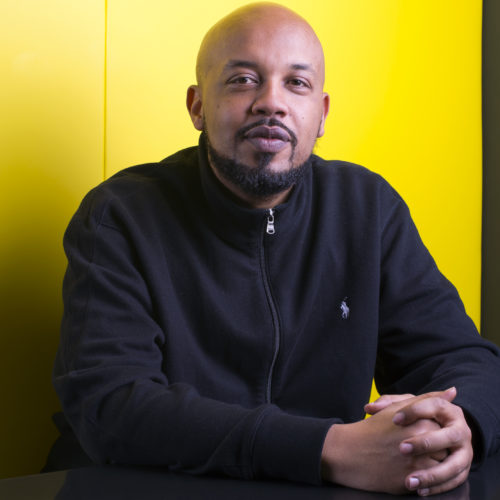 Tuma Basa
FACE List Awards
2017 Honoree
Impact in Entertainment Award

Tuma Basa—global programming head of hip-hop at Spotify—is arguably the most important tastemaker in hip-hop music today. Personally choosing every song that goes onto the Rap Caviar playlist is a particular kind of power. With over 5.7 million followers, the service's second most popular playlist has been partially responsible for the overnight success of artists like Lil Uzi Vert (whose daily Spotify streams leapt from 442,000 to over one million after strategic Rap Caviar placement), Rae Sremmurd, Migos and, more recently, Los Angeles' very own Kyle.

Born Tumaini Basaninyenzi in Democratic Republic of Congo, he moved to the U.S. at the age of 5 and back to Africa when he was 13, which is where he really discovered hip-hop. Over the course of his career, he converted his love and awareness of hip-hop into longtime music programming positions at BET, MTV, and eventually Revolt. Basa—tall, husky, clad in all black everything while continually hunched over his laptop—speaks about coming up in Iowa as the son of African immigrants who initially frowned on his career in entertainment. He was around during BET's expansion from Washington, D.C. to Spanish Harlem's 106th Street and Park Avenue in 2000; his industry experience began in D.C. after a brief stint in entertainment law.

Basa joined Spotify in April 2015 after serving as VP of music programming for Revolt (the music cable network owned by Sean Combs) for over two years. Within weeks of his new gig, Basa blew up subscriptions to the pre-existing Rap Caviar hip-hop playlist and it gained over three million new followers. Originally curated internally at Spotify before Tuma started, the playlist now features the most need-to-know rap music every Friday.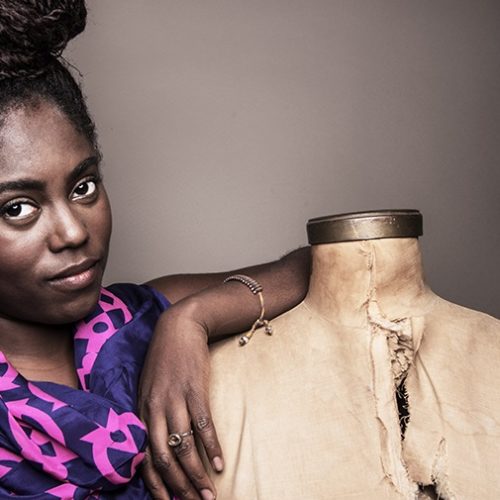 Abrima Erwiah
Co-founder, Studio 189
2017 Speaker
Speaker | Pan-African Women Forum

Abrima Erwiah is a luxury fashion and international development expert. Erwiah is the former Global Associate Communications and Marketing Director for Bottega Veneta, a luxury-goods company under Kering (a former PPR/Gucci Group) where she stayed for nearly a decade. In addition, she has held positions at Hermes/John Lobb, Bureau Betak and Cesare Paciotti.

Erwiah is now the Co-founder and President of Studio One Eighty Nine, a social enterprise launched in February 2013 with actress and activist, Rosario Dawson. Studio One Eighty Nine aims to provide a platform to help promote and curate African and African-inspired content and brands through worldwide distribution and manufacturing of a private artisan-produced collection, as well as through their support of other brands. They focus on empowerment, creating jobs and supporting education and skills training. Their hope is to see fashion in Ghana and Africa grow and be recognized as a multi-billion-dollar industry as it is in the UK, the US

Erwiah has been named a top ethical fashion and Ghanaian designer to know by Vogue, and currently operates two directly owned stores based in New York City and Accra. In addition, Studio One Eighty Nine is sold in stores such as Opening Ceremony, Yoox, Biffi, Atrium, Donna Karen's Urban Zen and The Surf Lodge. Studio One Eighty Nine partners with brands including H&M, Fendi and Lexus, and has been featured in the New York Times, ABC News, Vogue, FT How to Spend It and WWD (to name a few).

Erwiah is also the Co-founder of Fashion Rising Foundation and a founding member of the Ethical Ghana Fashion Foundation, an organization established through the United Nations International Trade Center Ethical Fashion Initiative, the Swiss Government and the Ghana Ministry of Trade and Industries. Erwiah has built a factory in Accra, Ghana in partnership with the UN ITC Ethical Fashion Initiative, and acts as an operations advisor under the project with the objective of establishing market linkages for marginalized communities and supporting the growth of the young design talent in Ghana. Erwiah manages approximately ten artisanal communities preserving traditional techniques such as Indigo, Weaving and Batiking across Ghana, Mali and Burkina Faso.

Erwiah works in partnership with New York University - Stern School of Business as part of an undergraduate course supporting a remote fishing village in the Eastern Region of Ghana, where they have established a locally owned artisanal craft community business which generates a sustainable income for the village. Additionally, Erwiah works in partnership with the United Nations International Trade Center Alliance 4 Action Women in Trade Program, the Ghana Exporters and the Ghana Ministry of Trade & Industry where she has launched an Ethical Food Initiative campaign aimed at supporting rural farmers in Ghana, and helping to alleviate food insecurity. Erwiah also works in partnership with the 14 Plus Foundation, a non-profit organization that builds and operates schools in Zambia. Erwiah volunteers with the Lower East Side Girls Cub of New York, Vday, Shine on Sierra Leone and has served as a mentor for Afripads in Uganda where she was appointed by the Kering Foundation (former PPR/Gucci Group) for Women's Dignity rights.

Erwiah is the recipient of the Martin Luther King Jr Social Justice Award from the University of Pennsylvania, the MoCADA Museum Social Justice Award, the Taormina (Italy) Film Festival Humanitarian Award and the Big Apple Entrepreneur Award. Her work has been selected and exhibited at the Design Indaba "We Are Africa" and "Africa is Now" exhibit in South Africa, at Vogue Fashion Dubai Experience in Dubai, at Vogue Talents in Italy, New York Fashion Week and Lagos Fashion Week among others. She has been invited to guest speak at TBWA Ad Agency, INC Magazine Women's Summit, the Other Festival Women's Conference, FIT, NYU Stern School of Business, Harvard Business School, Wagner School of Public Policy, Radford University in Ghana, the University of Ghana in East Legon, and at the Summer of Fashion Exhibit with Diane Von Furstenberg in Belgium.

Additionally, Erwiah has been published by Dossier Journal, has been an editorial contributor to Booth Moore's "Where The Stylist Shop" and has recently written the forward by the highly acclaimed book 'Fashion Tribes' by Daniele Tamagni (author of the Gentleman of Bacongo).

Erwiah has vast experience in all areas of fashion and luxury marketing and is passionate about her work exploring the Economic and Social implications of luxury goods in Africa. Erwiah was born and raised in New York City, attended the Lycee Francais and is fluent in English, French and Italian. Erwiah holds a degree in Finance & International Business from NYU Stern School of Business and currently lives between The United States and Ghana, having previously lived in Italy and Uganda.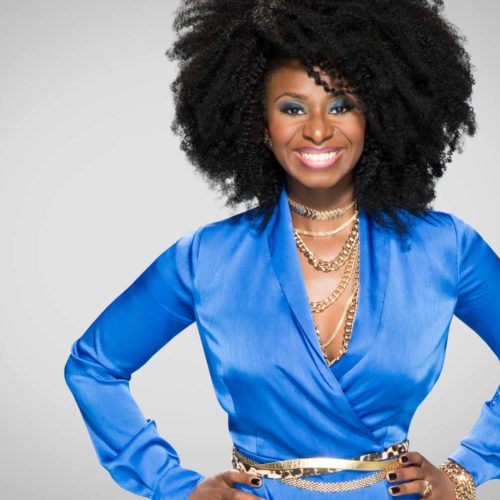 Mushiya Tshikuka
Founder, The Damn Salon and Reality TV Star
2017 Speaker
Pan-African Women Forum| Media & Entertainment Panel

Mushiya Tshikuka, breakout star of WEtv's reality hit show "Cutting It In the ATL" is a mesmerizing, magnetic presence. As founder of The Damn Salon, she has married high-fashion, edgy aesthetics with the celebration of women's curly and kinky textures to usher in a "New Era" in Natural hair. With risqué marketing (their tagline is "Hair That Causes Horny Husbands") and bold styles that emphasize volume and funky pops of color, Mushiya and The Damn Salon have transformed attitudes toward natural hair across the nation. The Damn Salon's touring salon division, Taste of Damn, hosts pop-up styling suites in cities like Oakland, Houston, New York, Washington D.C. and Charlotte.

Originally from the Congo, the Natural Hair Boss came to the US by way of Montreal, which gives her a cosmopolitan flair. As part of her mission to redefine the idea of natural hair and provide women with more options to celebrate curly and kinky textures, she launched Runway Curls, a line of 100% Human Hair and Blended Extensions that flawlessly blend with natural curl patterns. Mushiya's inclination to teach self-love and enthusiasm for black womanhood is eminent in all she creates. Her creation of My Natural Doll, Keleshe, gave her the opportunity to personify the underappreciated beauty of brown-skinned, kinky-haired young girls deserving of a doll that looks like them made.

Mushiya is an engaging thought leader with VERY defined opinions on today's beauty culture, earning her over 6 billion media impressions from both national and international coverage. Top press mentions include ESSENCE, Sophisticate's Black Hair Magazine, Daily Mail UK, Allure, and NaturallyCurly.com to name a few. Mushiya has also performed at Essence Fest 2016 on the Beauty & Style Stage, in which she showcased the beauty of Black women and natural hair in a "Rock the Runway" style presentation. Her Essence performance featured a variety of hair styles from her 100% Ethiopian-textured virgin hair line, Runway Curls, and served as a teaser for her nationwide 2017 "Unapologetically Natural Tour." Kicking off in DC, the Tour will visit 14 cities and will feature a number of events, including a Runway Curls Pop-Up Boutique, a Wig Party, Taste of Damn hair services, and the Damn Salon Signature Hairstyling Class.

Blessed with multiple talents, Mushiya is also a singer who records original tracks that stay embedded in your head long after they end.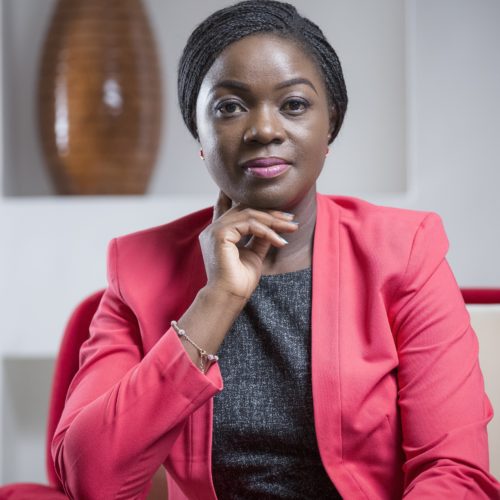 Lucy Quist
Managing Director, Airtel Ghana
2017 Speaker
Speaker | Pan-African Women Forum

Lucy Quist is the Managing Director of Airtel Ghana. Lucy is the first Ghanaian woman to lead a multi-national telecommunications company in Ghana. A passionate believer in excellence and integrity, Lucy successfully transitioned from a core engineering background to become one of Africa's leading telecommunications business leaders.

Her vast experience in telecommunications covers both mobile and fixed telephony, and extends to value added services for consumers and enterprises. She has a proven track record of leading teams to deliver superior results. Before joining Airtel Ghana, Lucy was the Director of Vodafone Ghana's Enterprise division, Vodafone Business Solutions.

Lucy started her career in automotive engineering with Ford Motor Company working her way through design engineering, manufacturing and project management functions in the UK, Germany and Portugal. She later became a Change Manager at the Royal Bank of Scotland in London as part of the RBS-ABN AMRO Operations merger team. In 2008, Lucy joined Millicom International Cellular (Tigo), working as Head of Business Development for Africa, and as Head of Northern Sector in Ghana before becoming the Chief Marketing Officer in the Democratic Republic of Congo.

A product of Wesley Girls' High School, Lucy is passionate about tapping into human potential to deliver outstanding results. She describes herself as an engaging leader who commits her energy to developing her people. She enjoys seeing them soar! She is a Chartered Electrical and Electronic Engineer (UK) who holds a first class degree and an MBA from INSEAD.

Lucy is married with three children. The family loves to travel together to explore the world.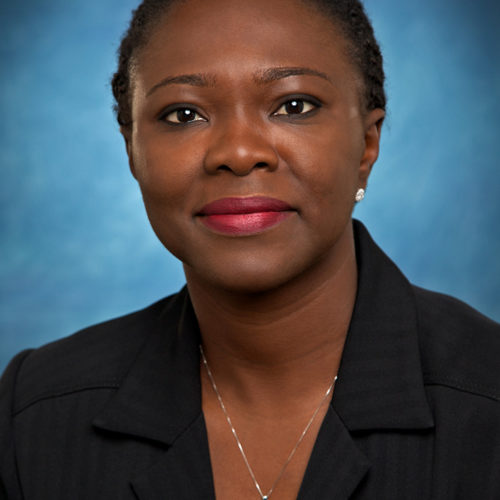 Fumbi Chima
CIO, Burberry
2017 Speaker
Speaker| Pan-African Women Forum

Ms. Fumbi Chima has been Chief Information Officer of Burberry Group plc since November 2015. Ms. Chima oversees the forthcoming technology platform upgrades including SAP. Ms. Chima joined Burberry from Walmart Asia where she served as Chief Information Officer for Walmart Asia from 2014 to 2015 and served as its Corporate Vice President. She was responsible for aligning their e-commerce strategies with technologies solutions in the region.

From 2010 to 2015, she held several leadership roles at Walmart Asia. Prior to recent experiences in retailing, she spent over 15 years in the financial services industry. She was the Vice President of Corporate Systems at American Express (New York) from 2006 to 2010. Prior to that, she spent two years at JPMorgan Chase (New York) and a number of years at TXU Gas & Electric (Dallas) and PricewaterhouseCoopers (London) as a consultant. She has extensive experience in the technology arena having held IT and technology positions at AMEX and JP Morgan. She has been Director of Global Sources Ltd since September 12, 2016.

Ms. Chima also selected as a Member of the United Nations Digital taskforce, worked to address the digital economy in Asia. Ms. Chima serves on external boards and participates in mentoring networks which include: World Affairs Council -- Washington, DC; STEMconnector®; United Nations ESCAP Task Force; Information Technology Senior Management Forum (ITSMF); Executive Leadership Council (ELC); International Women's Forum (IWF). She served at B20 Employment Taskforce She received her Bachelor of Arts degree from the University of Hull in the U.K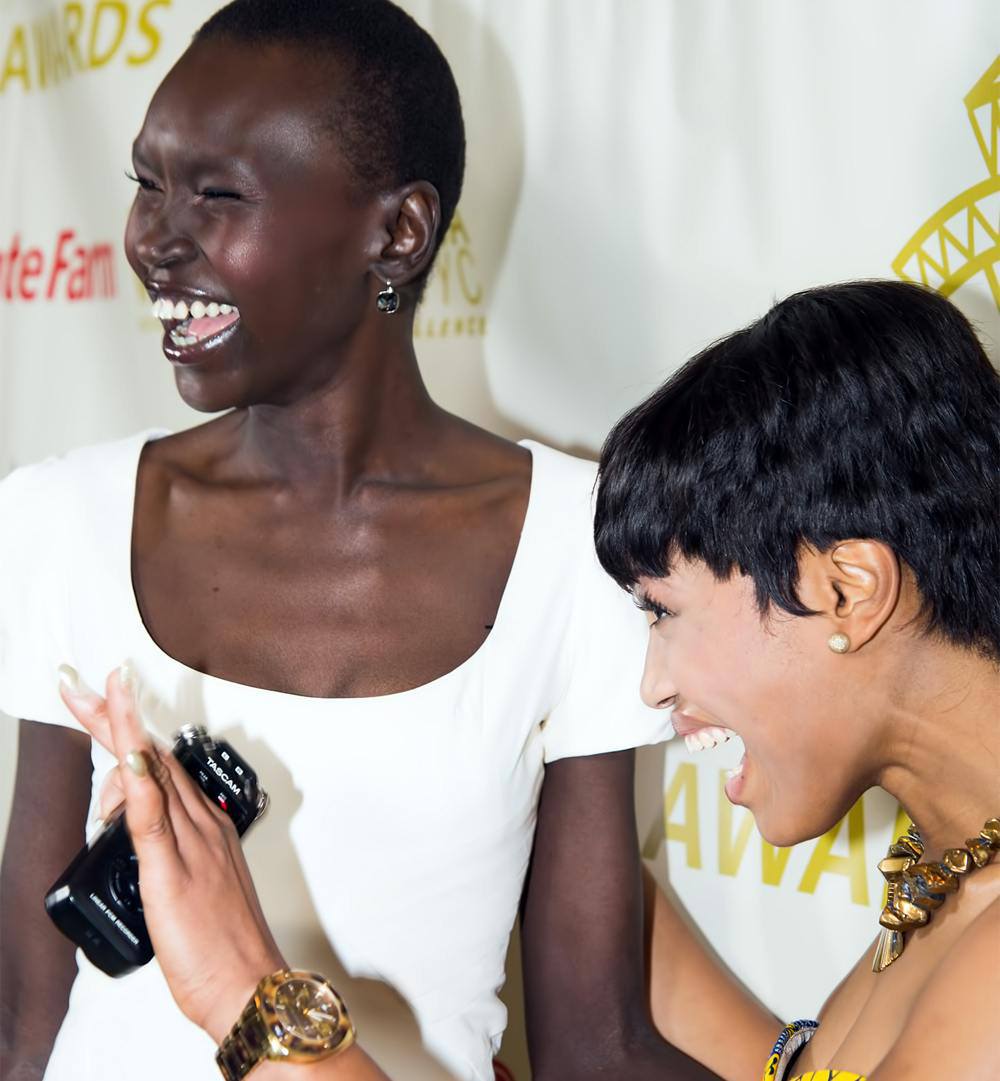 OFFICIAL SPONSORS
The 2017 Pan-African Weekend is Proudly Sponsored By: