Scheduled events
LINEUP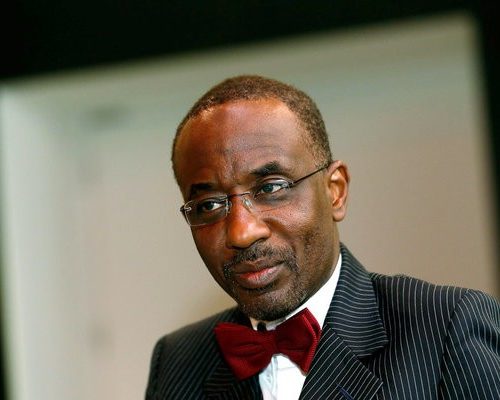 Emir Lamido Sanusi
Lifetime Achievement Award
2019 Honoree
His Highness Muhammad Sanusi II became the 14th Fulani Emir of Kano on 8 June, 2014. It is a role he desired and for which he prepared himself throughout much of his life. Born July 31, 1961 to Muhammad Aminu Sanusi and Saudatu Anduwa Hussain, Sanusi descends from a lineage marked by its combination of royal blood and public service, in the spiritual as well as the temporal domain.

After childhood Qur'anic studies and elementary school, Sanusi entered King's College Lagos, then earned a bachelor's and master's degree in economics at Ahmadu Bello University, Zaria -- where he also taught economics. In 1985, he launched a distinguished banking career at ICON Ltd. Merchant Bankers, a subsidiary of Morgan Guaranty Trust and Baring Brothers. Later, he joined United Bank for Africa, running its credit and risk management division and then rising to the position of general manager. In 2005, he moved to First Bank, where he was appointed group managing director in 2009.

Alongside this work in the financial industry, Sanusi never ceased pursuing his scholarship in Islamic history, thought, and law. After years of private study under the tutorial of a number of learned ulama', he left banking to enrol in the Africa International University in Khartoum, Sudan, where he earned a degree in Islamic studies and fiqh in 1997.

In June 2009, Nigerian President Umaru Musa Yar'adua appointed Sanusi governor of the central bank. It was a trying moment to take up such a post: the world was reeling in the throes of the worst financial crisis since the Great Depression. Nigerian banks had hardly escaped the impact: corroded by corruption, mismanagement, and reckless and fraudulent lending practices, twenty-four banks were on the brink of collapse. Sanusi pursued an approach unrivalled anywhere in the world. On the one hand, he mobilized some NGN 400b ($2.1b.) to bail out key establishments. But simultaneously, he insisted on repercussions for those responsible. Several managing directors were sacked as part of the deal, and some sixteen faced criminal charges. One received a jail term. In no other country were the individuals whose decisions contributed to the 2008 financial crisis held personally responsible on such a scale. In recognition, The Banker Magazine named Sanusi the World's Best Central Bank Governor of the Year for 2011.

Acknowledging that few names achieve consensus on any judging panel, the magazine remarked on the exception: "When it came to finding the best global central bank governor of the year, Mr. Sanusi was chosen unanimously." The magazine lauded his "radical anti-corruption campaign," which "salvaged a crumbling financial sector," and "reforms that have put Africa's most promising market back on the map for investors."

Emir Sanusi pioneered the introduction of Islamic banking into the Nigerian banking sector when he was Governor of the Central Bank, and he received the Global Islamic Finance Leadership Award (GIFA) and became the GIFA Laureate of 2015. He had earlier been given the Global Islamic Finance Excellence Award in 2013.

In late 2013, Sanusi began drawing attention to a grievous shortfall in Nigerian oil revenues. According to his accounts, some $20b, in the proceeds of sales had failed to reach the national budget over an eighteen- month period. He submitted detailed findings to the Nigerian senate on February 3, 2014, and summoned the managing directors of several banks, warning they would be required to open their books so his examiners could probe suspected shell company activities and other irregularities believed to be linked to the missing billions.

On February 20, in the midst of the investigation, President Goodluck Jonathan suspended Sanusi. In reaction, the Nigerian currency (naira) fell to its lowest level since 1999, and bond trading had to be halted.

On June 6, 2014, Kano Emir Ado Bayero, Sanusi's great uncle, passed away, after a half-century reign. Two days later, four kingmakers and Kano Governor Rabiu Kwankwaso announced that Lamido Sanusi was their choice to succeed him. In keeping with his history of outspoken public discourse, both as a government official and when participating in Islamic legal debates, Sanusi has used his Friday sermons as a platform to offer observations on the crucial issues of the day -- not least the burgeoning Boko Haram insurgency. Many of his comments are aimed at galvanizing his congregation to transcend the fear of death and take more responsibility for their own destinies.

Emir Sanusi has remained engaged in the field of Finance and Development, believing strongly that no solution to the social and security challenges faced by Nigeria is possible without development. As Chairman of Black Rhino Group, a portfolio company of Blackstone, he has been driving development of key power and energy infrastructure projects across the African continent. One of the projects in the company's pipeline is a 120 MW solar plant to be set up in Kano to kick start the re-industrialisation process. This is to be followed by two coal fired power plants of 500 MW each. These plants are being built by a JV of Black Rhino and the Dangote Group.

The Emir is also chairman of an impact capital fund named Babban Gona (i.e Big Farm). As the name implies this firm is dedicated to agricultural development and the support of small scale rural farmers. Already operating in 14 Local Government areas of Kano and Kaduna States, Babban Gona organizes farmers into cooperatives, provides them with research data, technical analysis, high yield variety of seeds, inputs, mechanised harvesting and direct links to large buyers for their product. The farmers in this program are having yields that are multiple times the average for their products and Emir Sanusi hopes to reach one million farmers within five years with this program.

He continues to bring his wealth of experience and contacts to bear on key development projects like public health, girl-child education advocacy and reforms of Muslim family law as well as the systems of zakat and auqaf (endowments).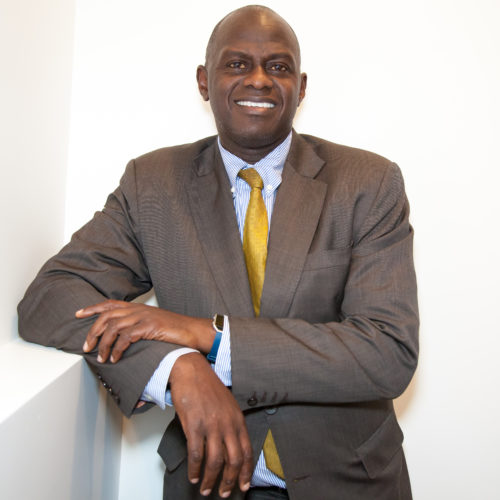 Peter Akwaboah
Impact in Corporate Leadership
2019 Honoree
Peter Akwaboah is a Managing Director of Morgan Stanley who joined in December 2015 as Chief Operating Officer (COO) for Operations.

In July 2016 he became the Global Head of Shared Services Operations which includes managing the Firm's settlement and payments infrastructure. Additionally, he is the chair of the Morgan Stanley's payment risk steering committee and member of Federal Reserve Bank's (FRB) Payments Risk Committee.

Prior to joining the Firm, he worked at Royal Bank of Scotland for 10 years with his most recent role in Asia Pacific as Chief Operating Officer responsible for Operations, Technology and Corporate Services across the region. Prior to RBS, Peter has held a number of senior roles in both Operations and Technology at Deutsche Bank, KPMG and IBM.

Peter holds BEng (First Class Hons) and MSc (Eng) in Civil Engineering from The University of Birmingham, U.K. Peter is also on the Board of Foundation of Orthopedics and Complex Spine (FOCOS), a charity organization with sole mission to provide comprehensive, affordable orthopedic care to those who would not otherwise have access to such treatment. He is also a keen sportsman having represented Great Britain in Track and Field on a number of occasions.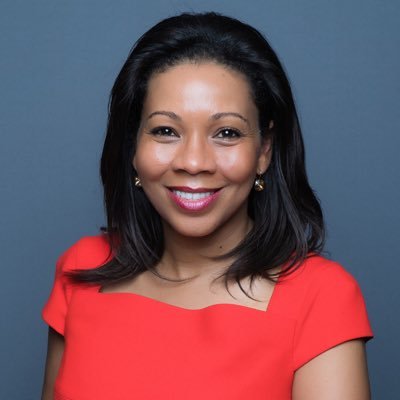 Rebecca Enonchong
Impact in Tech Award
2019 Honoree
Rebecca Enonchong is founder and Chief Executive Officer of AppsTech, a leading global provider of enterprise application solutions. She is also cofounder and CEO of I/O Spaces, an inclusive coworking space in the Washington DC metro area.

Ms. Enonchong has been named a Global Leader for Tomorrow (GLT) by the World Economic Forum of Davos, Switzerland. Forbes magazine listed Ms. Enonchong as a top female tech founder in Africa. NewAfrican magazine named her one of the most influential Africans in 2014, 2016 and 2017. Jeune Afrique magazine listed her as one of Africa's 50 most influential women of 2017 and as one of world's 50 most influential Africans in 2018

She is Board Chair of Afrilabs, a Pan-African network of over 100 innovation centers and Board Chair of ActivSpaces (African Center for Technology Innovation and Ventures) supporting entrepreneurs from two tech hubs in Cameroon. She also sits on the board of Venture Capital for Africa (VC4Africa), of Salesforce.org, the African Media Initiative, Eneza Education and iamtheCODE.

She is cofounder of Cameroon Angels Network and cofounder and Vice-President of African Business Angels Network. Ms. Enonchong currently serves as a mentor/advisor to several technology startups.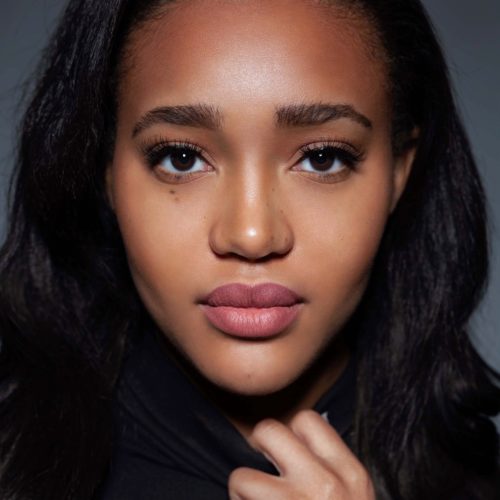 Lauren Simmons
YACE (Youth) Award
2019 Honoree
Graduated from Kennesaw State University in 2016 with a bachelor's degree in genetics and a minor in statistics, Simmons originally aspired to go into genetic counseling. She made a decision to put that on hold. What had not changed, however, was her passion to move to New York City, where networking led her to meet Richard Rosenblatt, the CEO of Rosenblatt Securities. Beyond her many qualifications, it was ultimately Simmons' confidence that led Rosenblatt to take her under his wing as an Equity Trader. The job wasn't completely hers; she still had to pass the series 19. This test has a pass rate of 20% in a class of 10. She studied the book cover to cover for a month straight and successfully passed on her first try.

Lauren Simmons made history, At 23 years old, the youngest female on the floor and became the second-ever African American woman working as a trader at the New York Stock Exchange (NYSE) in 225 years.. Since her story broke Lauren Simmons has been featured on ABC, CNBC, CNN, and Fox to name a few. Lauren, "Fearless Girl" Simmons has visited several countries sharing her story. Pilitico has named Lauren The Women of Impact 2018.

Lauren, the brand, has been recognized by Hollywood- AGC studio is producing a film based on her life. Lauren is the executive producer on the project and staring Kiersey Clemons will portray her in the movie. Additionally, Lauren received endorsements from Invisalign, Ford Motor Company, Club Pilates and LinkedIn. Lauren is actively working on her first publication focused on women, and millennials in finance.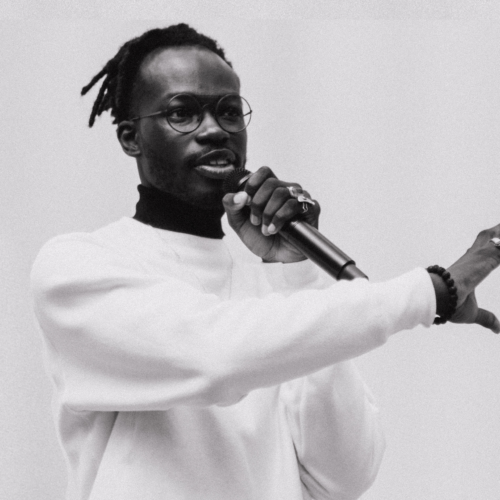 Iddris Sandu
YACE (Youth) Award
2019 Honoree
Meet Iddris Sandu, who at 22, is more than a tech-mogul.He's a visionary equipped with the virtual reality glasses it takes to see into our future. Articulating his ideas with geometric complexity, Sandu draws a certain future that is simple, relatable and understandable.

Starting his career at google at the age of 13, Sandu is well versed in history, economics and technological implication. Sandu has worked with cities to start STEM programs in local schools, developed algorithms for companies like UBER, SNAPCHAT, TWITTER, INSTAGRAM, and last year launched an immersive store with hiphop artist Nipsey Hussle, and serves as technical consultant for Kanye West.

His work is recognized by many macro influencers including the likes of Mayor Eric Garcetti and Barack Obama. Iddris's message is one that speaks of our youth being informed -- and as such, Sandu recently delivered a Ted Talk aimed at providing youth with the exposure they need to create the future; He lead a Today At Apple Class on design as one of the youngest to do so in partnership with Apple; and as of May, he became one of the youngest to deliver a keynote at New York University's graduation ceremony. Iddris main focus's comprise architecture, design and cultural empowerment through technology .

He is currently developing a TV show centered around collaboration.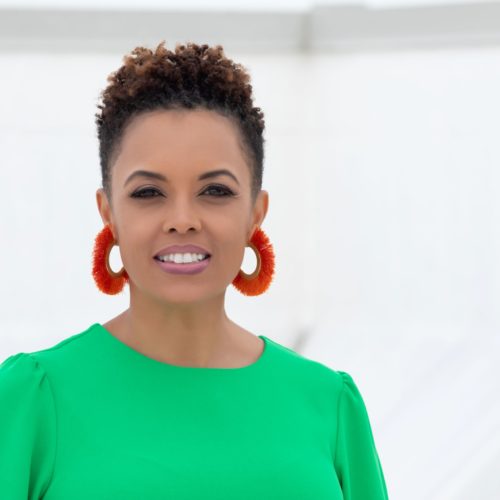 Gina Paige
Co-founder & President, African Ancestry, Inc.
2019 Speaker
In 2003, Dr. Gina Paige co-founded African Ancestry, Inc. (AfricanAncestry.com) and in doing so, pioneered a new way of tracing African lineages using genetics, and a new marketplace for people of African descent looking to more accurately and reliably trace their roots. Paige travels the world helping people demystify their roots and inform on identities so that they may better understand who they are by knowing where they're from.

Paige has worked with and revealed the roots of the worlds' leading icons and entities including Oprah Winfrey, John Legend, Chadwick Boseman, Spike Lee, Condoleezza Rice and The King Family. Paige has served as speaker, presenter and/or partner to McDonalds, Capital One, The Walt Disney Company, Booz Allen Hamilton, Wells Fargo, The Wall Street Journal Global Travel Symposium, United Healthcare and dozens of community organizations and faith-based entities. She's often a go-to resource for African Diaspora communities including the Embassies of Cameroon, Nigeria and Ghana; The Year of Return 2019 event From Jamestown to Jamestown; Back2Africa Festival in Cape Coast and various African tourism authorities and leaders.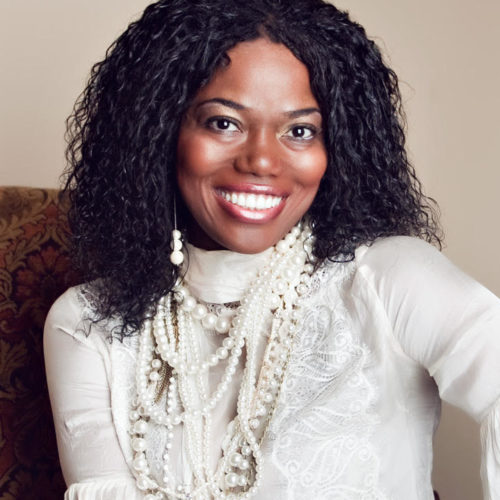 Mary Spio
Founder, CEEK Virtual Reality Inc.
2019 Speaker
Deep Space Engineer and CEEK Virtual Reality INC Founder & CEO Mary Spio is a U.S Department of States Speaker on Innovation. Spio has served in the Air Force, and also created technologies and content for global titans such as Microsoft XBOX, Boeing, Universal Music, Tribune News and Clear Channel.

She sits on the board of Oculus VR, Amazon Launchpad and Ethereum Co-Founder Steve Neyaroff's company CloudParc.

Spio executive produced Dystopia's Virtual Reality component, the original, immersive companion to the 2017 Grammy® Award-winning album. Spio holds several patents in real-time streaming and virtual reality technologies. Mary is an accomplished novelist and screenwriter (A Song for Carmine) and Bestselling author of It's Not Rocket Science: 7 Game-Changing Traits for Achieving Uncommon Success (Penguin Books), in which she shares inspirational stories to spur readers to move beyond their comfort zones into creating impact and significance.

She has been featured in Fortune, Wall Street Journal, Forbes, Rolling Stone, Billboard and named history maker by NBC News alongside Oprah and Lebron James.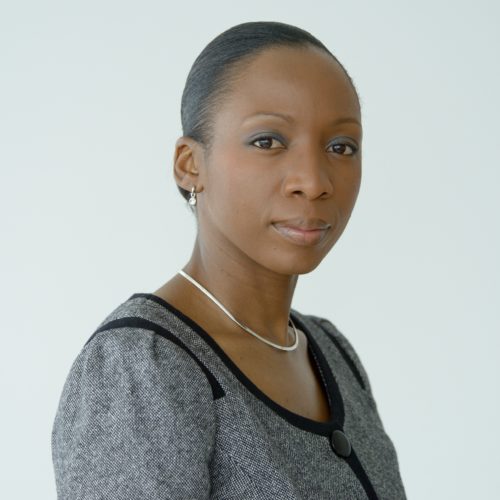 Sophie Chandauka
Global COO - Shared Services and Banking Operations, Morgan Stanley
2019 Speaker
Sophie is Global COO of Morgan Stanley's Shared Services and Banking Operation. She spent four years as Head of Group Treasury (Legal) at Virgin Money leading execution of corporate finance activity in excess of £13bn, including the company's flotation in 2014. Once a Senior Associate at global firm Baker McKenzie based in London, she advised NIKE, The Body Shop, Citi, Macquarie Bank and others. She is the recipient of many industry awards and has been featured as a business leader in the Financial Times and Sunday Times in the UK.

In September 2018, Sophie was featured in Brummell Magazine's 2018 list of the most inspirational women in the city of London. She is an Ambassador of the 30% Club and Co-founder of the Black British Business Awards. She is a member of the Executive Leadership Council (ELC) - the preeminent membership organization for the development of global black leaders and serves on its International Presence Committee with a view to increasing the number of black executives in c-suite and corporate board positions in global enterprises. She is a Rotary International Paul Harris Fellow and has served on a number of charitable boards including Sentebale, Prince Harry's charity for children in Africa.

In 2018 she was recognised by Her Majesty Queen Elizabeth for her contribution to the Commonwealth diaspora during the Commonwealth Heads of Government Meeting. Sophie was born and raised in Zimbabwe. She has studied and worked in Zimbabwe, America, Britain and Canada. She and her family currently split time between London and New York.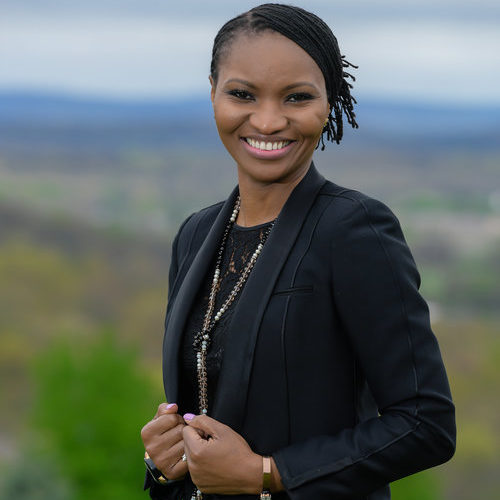 Chinwe Esimai
Managing Director & Chief Anti-Bribery Officer, Citi
2019 Speaker
Chinwe Esimai is an award-winning lawyer, author, and speaker, who is passionate about inspiring generations of immigrant women leaders. She is Managing Director and Chief Anti-Bribery Officer at Citigroup, Inc. She is the first to hold this title at Citi. In this role, she oversees Citi's global Anti-Bribery program, which develops and maintains an enterprise-wide framework for compliance with anti-bribery laws and regulations set out by the US, UK, and over 160 countries where Citi does business. Her role covers all of Citi's lines of business and over 200,000 employees worldwide.

Promoted from Senior Vice President to Director, and subsequently, Managing Director within three short years at Citi, Chinwe has overseen global enhancements of the bank's anti-bribery compliance program from its early beginnings, to now leading a team of professionals managing anti-bribery controls across the enterprise.

Prior to Citi, she spent a combined five years at Goldman Sachs, in various regulatory risk management roles, including representing Goldman in regulatory inquiries involving the bank's options and derivatives businesses and serving as anti-bribery officer.

She was a law professor at the University of St. Thomas School of Law where she taught Securities Regulation, Law & Finance in Emerging Markets, and Business Associations. She began her career as a corporate associate at LeBoeuf, Lamb, Greene & MacRae, LLP, where she worked on mergers and acquisitions and capital markets transactions.

Chinwe serves as a thought leader in her industry and speaks frequently at conferences on women and leadership, trends in anti-bribery enforcement, ethics, African economic development, and leveraging fintech to promote integrity in the public sector. She has presented three times at the United Nations, discussing Sustainable Development Goals, Africa Agenda 2063, and entrenching good governance in Africa.

Chinwe shares leadership insights on her blog and through other channels such as Forbes. She is an Executive Council member of the Ellevate Network, a global network for professional women, providing opportunities for women to connect, learn, and invest in themselves.

The Nigerian Lawyers Association named Chinwe Trailblazer of the Year, an award which honors a distinguished attorney whose professional accomplishments and leadership abilities have been recognized in the legal profession (public or private service). She is Chair of the Board of Harambee USA, a non-profit foundation dedicated to supporting education and sustainable development in Sub-Saharan Africa.

She obtained a B.A. in Political Science, summa cum laude, from the City College of NY, and J.D. from Harvard Law School. Chinwe lives in New Jersey with her husband and three children.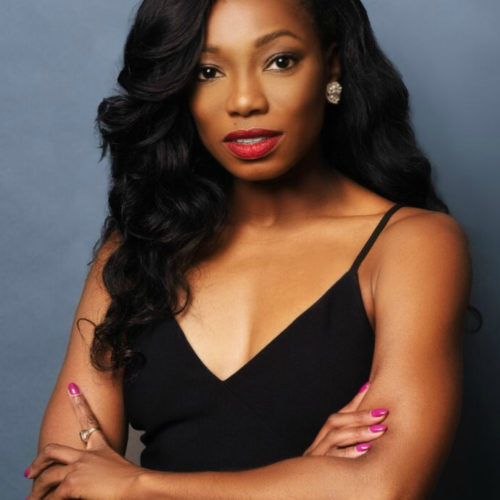 Ayesha Faines
Ayesha K. Faines is a journalist, thought leader, and a brave voice for feminine power. She is the founder of "Women Love Power" a digital education platform that promotes the unique ways that women acquire and wield their power. Sought after for her opinions on pop culture, power and gender politics, Ayesha has been featured in a number of media outlets including MTV, Essence, Hot 97, Afropunk, and The Michael Baisden Radio Show-- where she's a regular contributor. She's lectured before national organizations and academic institutions including Indiana University, The University of New Haven, and Temple University. She is also a featured panelist on 'The Grapevine Show', a millennial web series with international acclaim. A former TV journalist, Ayesha has worked on-air for news stations in both the Jacksonville, Florida and New York City media markets. She is a graduate of Yale University. Ayesha's passion, away from work, is dance and she performs and competes for salsa as a member of Reinas del Tumbao, a professional, competitive team.
What People are saying
Mia Phillips

Mia Phillips, USA National Manager, Brand and Multicultural Crossline Strategy

"At Toyota, our vision is that everyone will live a better, more authentic, and fulfilled life. We are really happy to partner with Face2face Africa and the Pan-African Weekend because this event allows us to do just that- embodying those things that we believe in- embracing ourselves, embracing our culture, lifting our countries, working together."
Gregg Bishop

Commissioner, NYC Department of Small Business Services

"Thank you Face2face Africa for all you do to highlight the impact the pan-African community has on the American economy. I am deeply humbled to receive the Community Development Award."
Rexy Rolle

Vice President, Western Air Bahamas

"The pan-African Weekend was amazing, particularly the women's forum where I participated as one of the panelists. I met successful intelligent women from across the world whose stories I fell in live with. And being able to share my story was just the icing on the cake. Thank you Face2face Africa for having me."
Tamika Stembridge

Executive Director, dfree

"I can't stop singing the praises of Face2face Africa and this weekend's PAW engagements. You all created such phenomenally executed and equally impactful experiences that fostered new relationships and deep connections across all who attended. I have not experienced any conference experience this well-delivered in years!"
Sandra Appiah Babu-Boateng

CEO, Face2face Africa

"We hope that the FACE List Awards will not only celebrate our pioneers and trailblazers, but that their stories will inspire and empower the next generation."
Marc Strachan

VP Multicultural Marketing at Diageo, NA

"Diageo-Guinness USA is proud to be a partner to the FACE List Awards, and I say that because of the mission of changing the global community's image of what we as a people are about: talent, culture, philanthropy, and most importantly at our core, love of mankind."
OFFICIAL SPONSORS