Scheduled events
LINEUP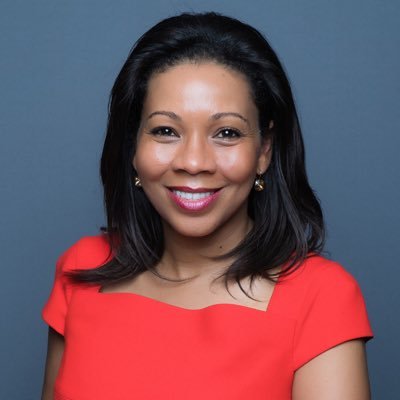 Rebecca Enonchong
Impact in Tech Award
2019 Honoree
Rebecca Enonchong is founder and Chief Executive Officer of AppsTech, a leading global provider of enterprise application solutions. She is also cofounder and CEO of I/O Spaces, an inclusive coworking space in the Washington DC metro area.

Ms. Enonchong ahas been named a Global Leader for Tomorrow (GLT) by the World Economic Forum of Davos, Switzerland. Forbes magazine listed Ms. Enonchong as a top female tech founder in Africa. NewAfrican magazine named her one of the most influential Africans in 2014, 2016 and 2017. Jeune Afrique magazine listed her as one of Africa's 50 most influential women of 2017 and as one of world's 50 most influential Africans in 2018

She is Board Chair of Afrilabs, a Pan-African network of over 100 innovation centers and Board Chair of ActivSpaces (African Center for Technology Innovation and Ventures) supporting entrepreneurs from two tech hubs in Cameroon. She also sits on the board of Venture Capital for Africa (VC4Africa), of Salesforce.org, the African Media Initiative, Eneza Education and iamtheCODE.

She is cofounder of Cameroon Angels Network and cofounder and Vice-President of African Business Angels Network. Ms. Enonchong currently serves as a mentor/advisor to several technology startups.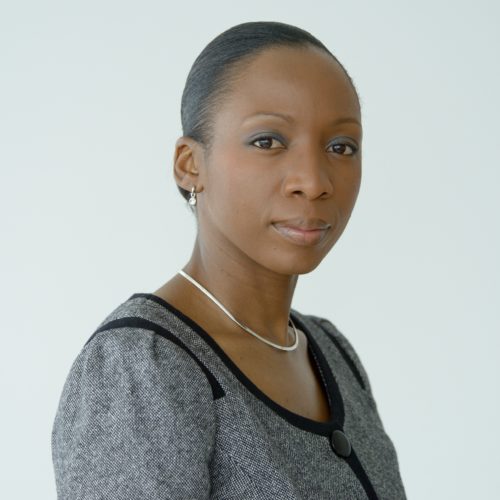 Sophie Chandauka
Global COO - Shared Services and Banking Operations, Morgan Stanley
2019 Speaker
Sophie is Global COO of Morgan Stanley's Shared Services and Banking Operation. She spent four years as Head of Group Treasury (Legal) at Virgin Money leading execution of corporate finance activity in excess of £13bn, including the company's flotation in 2014. Once a Senior Associate at global firm Baker McKenzie based in London, she advised NIKE, The Body Shop, Citi, Macquarie Bank and others. She is the recipient of many industry awards and has been featured as a business leader in the Financial Times and Sunday Times in the UK.

In September 2018, Sophie was featured in Brummell Magazine's 2018 list of the most inspirational women in the city of London. She is an Ambassador of the 30% Club and Co-founder of the Black British Business Awards. She is a member of the Executive Leadership Council (ELC) - the preeminent membership organization for the development of global black leaders and serves on its International Presence Committee with a view to increasing the number of black executives in c-suite and corporate board positions in global enterprises. She is a Rotary International Paul Harris Fellow and has served on a number of charitable boards including Sentebale, Prince Harry's charity for children in Africa.

In 2018 she was recognised by Her Majesty Queen Elizabeth for her contribution to the Commonwealth diaspora during the Commonwealth Heads of Government Meeting. Sophie was born and raised in Zimbabwe. She has studied and worked in Zimbabwe, America, Britain and Canada. She and her family currently split time between London and New York.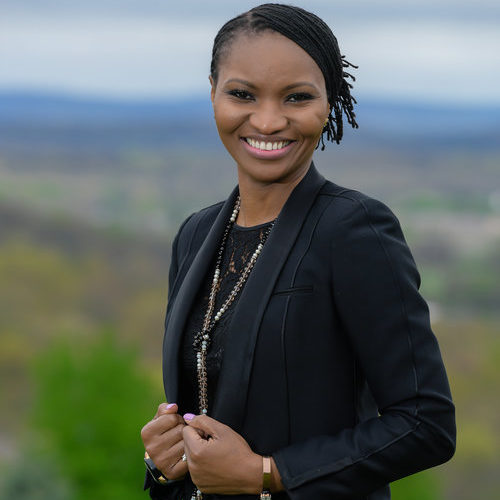 Chinwe Esimai
Managing Director & Chief Anti-Bribery Officer, Citigroup
2019 Speaker
Chinwe Esimai is an award-winning lawyer, author, and speaker, who is passionate about inspiring generations of immigrant women leaders. She is Managing Director and Chief Anti-Bribery Officer at Citigroup, Inc. She is the first to hold this title at Citi. In this role, she oversees Citi's global Anti-Bribery program, which develops and maintains an enterprise-wide framework for compliance with anti-bribery laws and regulations set out by the US, UK, and over 160 countries where Citi does business. Her role covers all of Citi's lines of business and over 200,000 employees worldwide.

Promoted from Senior Vice President to Director, and subsequently, Managing Director within three short years at Citi, Chinwe has overseen global enhancements of the bank's anti-bribery compliance program from its early beginnings, to now leading a team of professionals managing anti-bribery controls across the enterprise.

Prior to Citi, she spent a combined five years at Goldman Sachs, in various regulatory risk management roles, including representing Goldman in regulatory inquiries involving the bank's options and derivatives businesses and serving as anti-bribery officer.

She was a law professor at the University of St. Thomas School of Law where she taught Securities Regulation, Law & Finance in Emerging Markets, and Business Associations. She began her career as a corporate associate at LeBoeuf, Lamb, Greene & MacRae, LLP, where she worked on mergers and acquisitions and capital markets transactions.

Chinwe serves as a thought leader in her industry and speaks frequently at conferences on women and leadership, trends in anti-bribery enforcement, ethics, African economic development, and leveraging fintech to promote integrity in the public sector. She has presented three times at the United Nations, discussing Sustainable Development Goals, Africa Agenda 2063, and entrenching good governance in Africa.

Chinwe shares leadership insights on her blog and through other channels such as Forbes. She is an Executive Council member of the Ellevate Network, a global network for professional women, providing opportunities for women to connect, learn, and invest in themselves.

The Nigerian Lawyers Association named Chinwe Trailblazer of the Year, an award which honors a distinguished attorney whose professional accomplishments and leadership abilities have been recognized in the legal profession (public or private service). She is Chair of the Board of Harambee USA, a non-profit foundation dedicated to supporting education and sustainable development in Sub-Saharan Africa.

She obtained a B.A. in Political Science, summa cum laude, from the City College of NY, and J.D. from Harvard Law School. Chinwe lives in New Jersey with her husband and three children.
What People are saying
Mia Phillips

Mia Phillips, USA National Manager, Brand and Multicultural Crossline Strategy

"At Toyota, our vision is that everyone will live a better, more authentic, and fulfilled life. We are really happy to partner with Face2face Africa and the Pan-African Weekend because this event allows us to do just that- embodying those things that we believe in- embracing ourselves, embracing our culture, lifting our countries, working together."
Gregg Bishop

Commissioner, NYC Department of Small Business Services

"Thank you Face2face Africa for all you do to highlight the impact the pan-African community has on the American economy. I am deeply humbled to receive the Community Development Award."
Rexy Rolle

Vice President, Western Air Bahamas

"The pan-African Weekend was amazing, particularly the women's forum where I participated as one of the panelists. I met successful intelligent women from across the world whose stories I fell in live with. And being able to share my story was just the icing on the cake. Thank you Face2face Africa for having me."
Tamika Stembridge

Executive Director, dfree

"I can't stop singing the praises of Face2face Africa and this weekend's PAW engagements. You all created such phenomenally executed and equally impactful experiences that fostered new relationships and deep connections across all who attended. I have not experienced any conference experience this well-delivered in years!"
Sandra Appiah Babu-Boateng

CEO, Face2face Africa

"We hope that the FACE List Awards will not only celebrate our pioneers and trailblazers, but that their stories will inspire and empower the next generation."
Marc Strachan

VP Multicultural Marketing at Diageo, NA

"Diageo-Guinness USA is proud to be a partner to the FACE List Awards, and I say that because of the mission of changing the global community's image of what we as a people are about: talent, culture, philanthropy, and most importantly at our core, love of mankind."
OFFICIAL SPONSORS