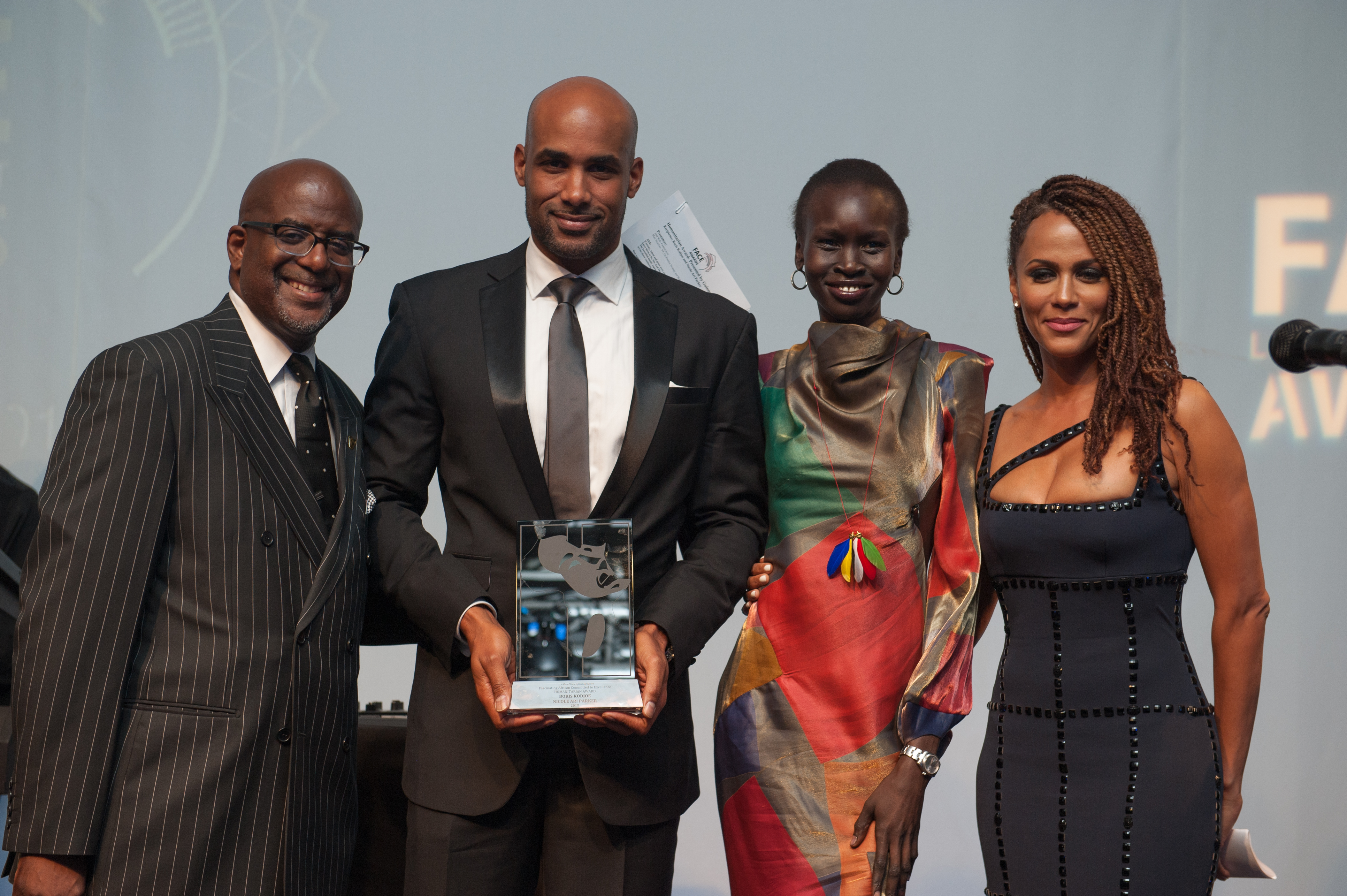 2017 Lineup
Confirmed Speakers and Honorees: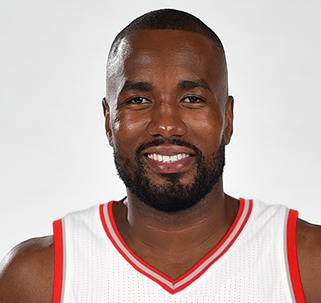 Serge Ibaka
Humanitarian Award
2017 Honoree
Since being drafted in 2008, Ibaka has earned a place among the most recognized players in the NBA. He grew up playing on the courts of Avenir du Rail and Charles de Gaulle park in Brazzaville, Republic of the Congo. He left at the age of 17 to pursue a professional career, starting in France, then going on to Spain where he was noticed by NBA scouts after standout performances in international showcases. As seen in the acclaimed documentary film series "Son of The Congo," he is conscious about making his off-court journey a priority. When it comes to helping others achieve their highest personal goals Ibaka has made yearly trips home on a mission with the Serge Ibaka Foundation to improve the lives of youth in his hometown and to learn how those improvements can be sustained.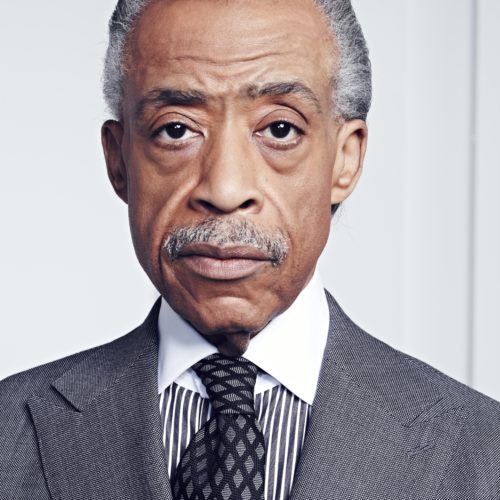 Rev. Dr. Al Sharpton
The Icon Award for Advocacy and Public Service
2017 Honoree
Rev. Dr. Al Sharpton is founder and President of the National Action Network (NAN), a not-for-profit civil rights organization formed in 1991 with over 100 chapters nationwide, including a Washington, DC Bureau and regional offices across the US. As one of the nation's most-renowned civil rights leaders, Rev. Al Sharpton has been praised by President Barack Obama as "the voice of the voiceless and a champion for the downtrodden". Rev. Al Sharpton also hosts a daily radio show, a national cable news television show and he is an established author.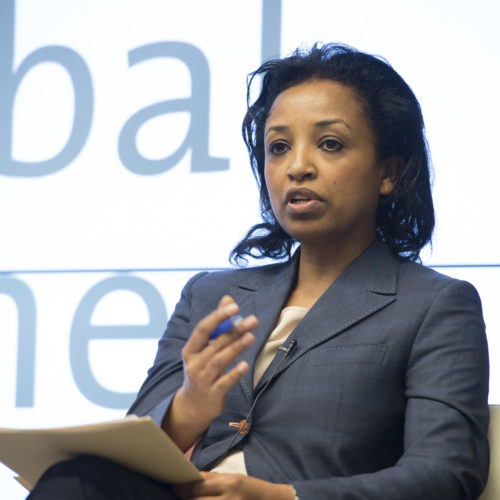 Mimi Alemayehou
Impact in Business Award
2017 Honoree
Ms. Alemayehou is a Managing Director at Black Rhino Group, a Blackstone portfolio company. Ms. Alemayehou also serves as an Executive Advisor and Chair of Blackstone Africa Infrastructure LP, a premier global investment firm.

Prior to joining Blackstone and Black Rhino, Ms. Alemayehou was the Executive Vice President of The Overseas Private Investment Corporation (OPIC), the development finance agency of the U.S. government, which provides loans, guarantees, and insurance to catalyze foreign direct investment and private equity into emerging markets. Ms. Alemayehou was appointed to the post by President Obama and confirmed unanimously by the full Senate.

During Ms. Alemayehou's tenure from 2010 to 2014, OPIC's portfolio grew by more than 24 percent to $18 billion. Her leadership was instrumental in tripling the corporation's Africa portfolio to nearly $4 billion. Ms. Alemayehou was one of the architects of President Obama's Power Africa initiative to increase energy access across the African continent.

Previously, Ms. Alemayehou was appointed by President George W. Bush to serve as the United States Executive Director on the board of the African Development Bank (AfDB). As the senior Treasury official in Africa, Ms. Alemayehou represented the U.S. on Treasury and development issues and was instrumental in pushing the AfDB to increase its lending to the private sector in support of infrastructure projects. She received a Distinguished Honor Award for her outstanding service from then-U.S. Secretary of Treasury Henry Paulsen.

Prior to AfDB, Ms. Alemayehou was Founder and Managing Partner of Trade Links, LLC, a development consulting firm. Ms. Alemayehou also managed a multi-country trade project in Africa for the International Executive Service Corps, and was Director of International Regulatory Affairs for WorldSpace Corporation, a satellite telecommunications company. She started her career in the U.S. Congress, working for U.S. Representative Mac Thornberry of Texas.

Ms. Alemayehou holds a Master's degree in International Business and International Law and Development from the Fletcher School of Law and Diplomacy, Tufts University.

Ms. Alemayehou was born in Ethiopia and spent her early years in Kenya before emigrating to the United States and becoming a naturalized citizen. Ms. Alemayehou has received many awards from several organizations for her leadership and for advocating private sector investment in Africa. Ms. Alemayehou currently serves on the US State Department's Advisory Committee on Public Private Partnership.

Since 2016, Ms. Alemayehou has also served on the US President's Advisory Council on Doing Business in Africa.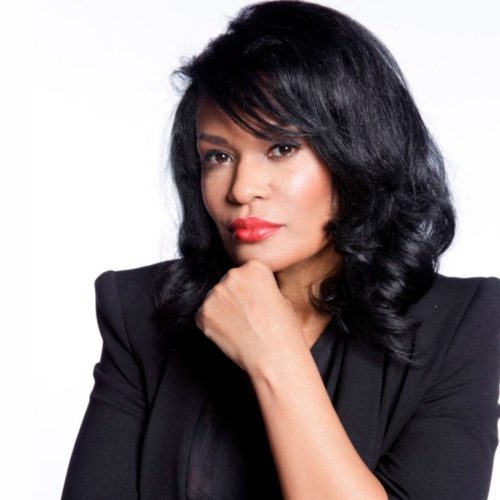 Beverly Bond
Trailblazer Award
2017 Honoree
A dynamo in true form, Beverly Bond, has blazed trails in the music, entertainment and social entrepreneurship industries. Her body of work, across sectors, has made her one of the most celebrated DJ's, and social innovators of our time.

A true music connoisseur, Beverly Bond's passion for music and her uncanny ability to read the crowd has solidified her as one of the premier DJ's in the world. Over the last decade, Bond, a former Wilhelmina model, has brought her versatile talents to the most highly exclusive events and to a myriad of celebrity clients including Prince, Alicia Keys, Sarah Jessica Parker, Erykah Badu, Sean "Diddy" Combs, Derrick Jeter, Jessica and Jerry Seinfeld, Jay Z, Martha Stewart, and more.

In 2006 Bond founded BLACK GIRLS ROCK! a youth empowerment mentoring organization. Bond simultaneously created the annual BLACK GIRLS ROCK! Awards to celebrate the accomplishments of exceptional women of color who have made outstanding contributions in their careers and stand as inspirational and positive role models in the community.

In 2010, Beverly Bond partnered with BET to share her BLACK GIRLS ROCK! vision with the rest of the world. As the creator and executive producer of the televised show, Bond crafted a program that was groundbreaking in its approach to exhibiting the breadth and depth of talent celebrated by women in the African Diaspora. The premiere of BLACK GIRLS ROCK! Awards on BET, was magnanimous in regards to its motivational impact as well, drawing an impressive 2.7 million viewers and commanding the No. 1 spot on the chart for Black households. Adding to its success, the BLACK GIRLS ROCK! Awards received an NAACP Image Award for outstanding Variety Series or Special.

Beverly's work as a businesswoman, mentor, philanthropist and community leader has earned her a number of prestigious recognitions. EBONY magazine listed Bond amongst their Power 100 list from 2008-2012, making it five consecutive years that Bond was recognized as one of Ebony's "Most Influential Blacks In America." Bond was also recognized as one of ESSENCE magazine's "40 Fierce and Fabulous Women Who are Changing the World," placing her in the company of such notables as First Lady Michelle Obama, media mogul/philanthropist Oprah Winfrey, President of the Republic of Liberia Ellen Johnson-Sirleaf, singer/actress Beyonce, actress Queen Latifah and othesr.

With such diverse talents combined with an unparalleled and passionate devotion to music and to community, it's little wonder that Ms. Bond has emerged as a force in music and a powerful and respected voice in the world. Beverly Bond has created a niche for success, determined to make a difference in the lives she touches that stretches further than ordinary boundaries—a true testament to reaching for the stars.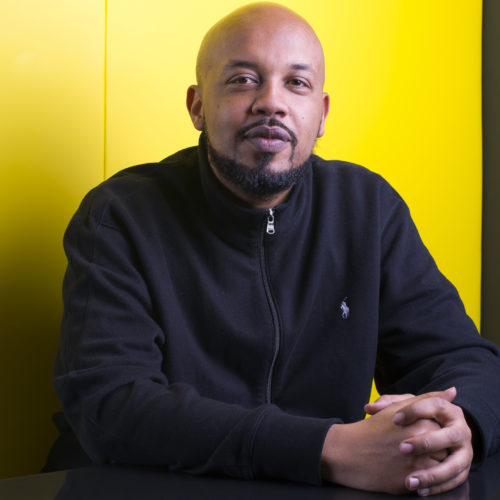 Tuma Basa
Impact in Music Award
2017 Honoree
As the Global Programming Head for Hip Hop at Spotify, Tuma Basa is responsible for all hip hop programming including some of Spotify's most popular playlists including Rap Caviar, Get Turnt and Gold School, which collectively have over 7 million monthly active users.

Tuma began his career in hip hop with a four-year stint in BET's Music Programming Department right after college. He then went on to spend ten years at MTV in music programming for channels and franchises such as MTV Jams and Sucker Free. While at MTV, Tuma earned his MBA from New York University's Stern School of Business. After MTV, Tuma helped Sean "Puff Daddy" Combs launch REVOLT where he served as Vice President of Music Programming.

Originally from the Democratic Republic of Congo (then called Zaire) in a family originally from Rwanda, Tuma spent his childhood in Iowa and moved to Zimbabwe for his entire teen years. Tuma attended the University of Iowa where he reunited with his favorite US college football and basketball teams, The Iowa Hawkeyes.
​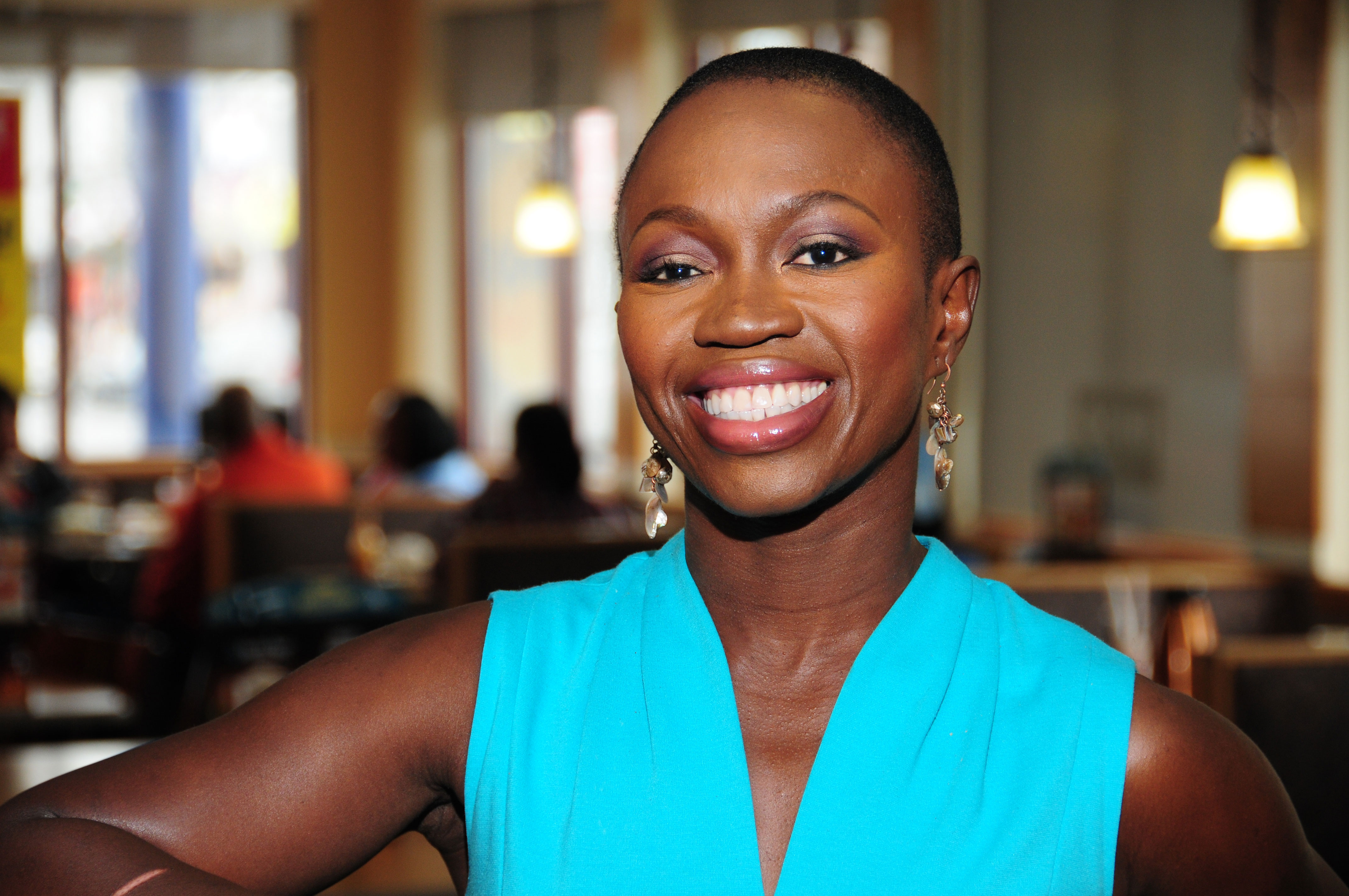 Adenah Bayoh
Entrepreneur & Real Estate Developer
2017 Speaker
Speaker | Pan-African Women Forum

Adenah Bayoh embodies the American dream. At age 13, she escaped the civil war in her native country of Liberia, immigrated to the United States and is now one of the most successful entrepreneurs in her home state of New Jersey.

Adenah is the founder and CEO of Adenah Bayoh and Companies, which is the parent corporation that owns IHOP franchises in Paterson and Irvington, New Jersey and a real estate development portfolio with over $225 million dollars in urban redevelopment projects. Because of the success of her flagship IHOP in Irvington, she is the second largest employer in the Township. This summer, Adenah will launch Cornbread, her signature line of fast casual, farm-to-table, soul food restaurants.

Adenah began her career as an entrepreneur at an early age. After attending a public high school in Newark, New Jersey and putting herself through college, she secured a job in banking and began purchasing multifamily homes as investments. Following the financial success of these investments, she left her banking position to concentrate on building her own businesses focused on transforming and empowering disadvantaged communities.

Inspired by her grandmother, who owned a restaurant in Liberia, Adenah decided to use the
profits generated from her real estate investments to open an IHOP in Irvington, New Jersey. After overcoming financial challenges and a learning curve, she cut the ribbon on her first location in 2008 at age 27, making her one of the youngest IHOP franchisees in the country. In 2010, her location was the fastest-growing in the Northeast, and it remains one of the top grossing in the region.

Adenah continues to build on her success; in January 2015, she was appointed to the prestigious Federal Reserve Bank of New York Advisory Council on Small Business and Agriculture. In December 2015, she was named to Ebony Magazine's Power 100 list alongside such luminaries as U.S. Attorney General Loretta Lynch; Robin Washington, the CFO of pharmaceutical giant Gilead Sciences; and Oscar winning actress Viola Davis.

On June 22, 2015 she proudly cut the ribbon on her second IHOP in Paterson, New Jersey located in the Center City Mall. After expanding her real estate holdings with the acquisition of larger sites, she decided to take the bold step of transitioning from buying, selling, and renting properties to full-scale real estate development. In 2012, she partnered with two other developers to purchase the former Irvington General Hospital site, which had been vacant for nearly a decade, and transform it into an unprecedented $200 million dollar residential and retail community. Additionally, she is in pre-development on the construction of another urban renewal project that will provide 40 residential units in Irvington.

Adenah is also philanthropically involved in the communities where she does business. At IHOP Irvington, she runs a free breakfast program for children under 12, and she hosts dinners for needy families during the holidays. In addition, she allows local nonprofit organizations to hold charitable events at both IHOP locations.

Adenah's accomplishments have not gone unrecognized. She is a sought-after speaker by business, professional, and community organizations; universities; and women's associations. Moreover in March 2014, she was honored as one of the Top 50 Women in Business by the publication NJBIZ and was the cover story in its March 24th issue.

Adenah is a graduate of Fairleigh Dickinson University where she earned a degree in Business Management. Despite her numerous successes, her proudest achievement is being a mother to her two young children.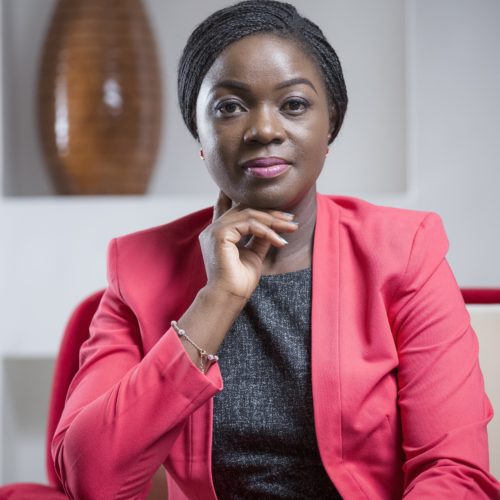 Lucy Quist
Managing Director, Airtel Ghana
2017 Speaker
Speaker | Pan-African Women Forum

Lucy Quist is the Managing Director of Airtel Ghana. Lucy is the first Ghanaian woman to lead a multi-national telecommunications company in Ghana. A passionate believer in excellence and integrity, Lucy successfully transitioned from a core engineering background to become one of Africa's leading telecommunications business leaders.

Her vast experience in telecommunications covers both mobile and fixed telephony, and extends to value added services for consumers and enterprises. She has a proven track record of leading teams to deliver superior results. Before joining Airtel Ghana, Lucy was the Director of Vodafone Ghana's Enterprise division, Vodafone Business Solutions.

Lucy started her career in automotive engineering with Ford Motor Company working her way through design engineering, manufacturing and project management functions in the UK, Germany and Portugal. She later became a Change Manager at the Royal Bank of Scotland in London as part of the RBS-ABN AMRO Operations merger team. In 2008, Lucy joined Millicom International Cellular (Tigo), working as Head of Business Development for Africa, and as Head of Northern Sector in Ghana before becoming the Chief Marketing Officer in the Democratic Republic of Congo.

A product of Wesley Girls' High School, Lucy is passionate about tapping into human potential to deliver outstanding results. She describes herself as an engaging leader who commits her energy to developing her people. She enjoys seeing them soar! She is a Chartered Electrical and Electronic Engineer (UK) who holds a first class degree and an MBA from INSEAD.

Lucy is married with three children. The family loves to travel together to explore the world.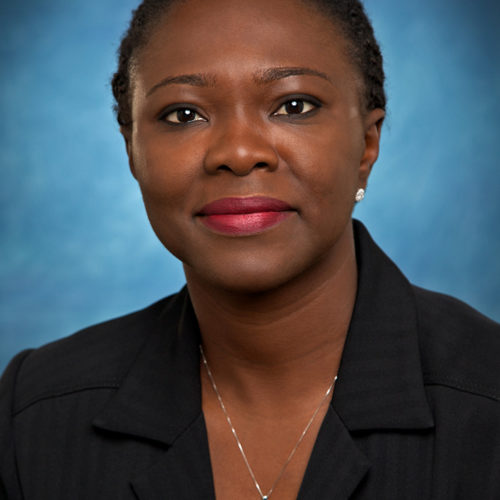 Fumbi Chima
CIO, Burberry
2017 Speaker
Speaker| Pan-African Women Forum

Ms. Fumbi Chima has been Chief Information Officer of Burberry Group plc since November 2015. Ms. Chima oversees the forthcoming technology platform upgrades including SAP. Ms. Chima joined Burberry from Walmart Asia where she served as Chief Information Officer for Walmart Asia from 2014 to 2015 and served as its Corporate Vice President. She was responsible for aligning their e-commerce strategies with technologies solutions in the region.

From 2010 to 2015, she held several leadership roles at Walmart Asia. Prior to recent experiences in retailing, she spent over 15 years in the financial services industry. She was the Vice President of Corporate Systems at American Express (New York) from 2006 to 2010. Prior to that, she spent two years at JPMorgan Chase (New York) and a number of years at TXU Gas & Electric (Dallas) and PricewaterhouseCoopers (London) as a consultant. She has extensive experience in the technology arena having held IT and technology positions at AMEX and JP Morgan. She has been Director of Global Sources Ltd since September 12, 2016.

Ms. Chima also selected as a Member of the United Nations Digital taskforce, worked to address the digital economy in Asia. Ms. Chima serves on external boards and participates in mentoring networks which include: World Affairs Council -- Washington, DC; STEMconnector®; United Nations ESCAP Task Force; Information Technology Senior Management Forum (ITSMF); Executive Leadership Council (ELC); International Women's Forum (IWF). She served at B20 Employment Taskforce She received her Bachelor of Arts degree from the University of Hull in the U.K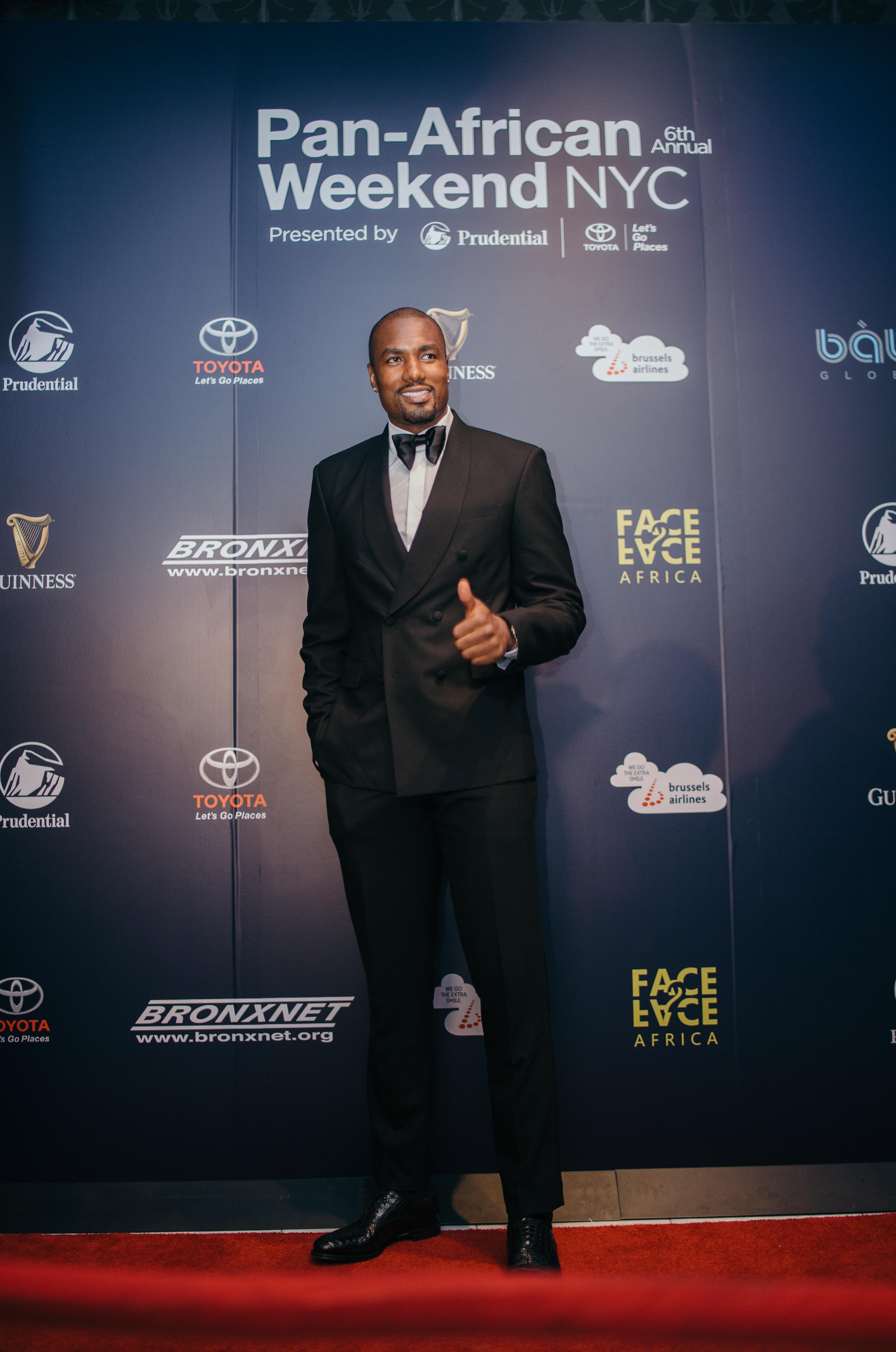 OFFICIAL SPONSORS
The 2017 Pan-African Weekend is Proudly Sponsored By: