Scheduled events
LINEUP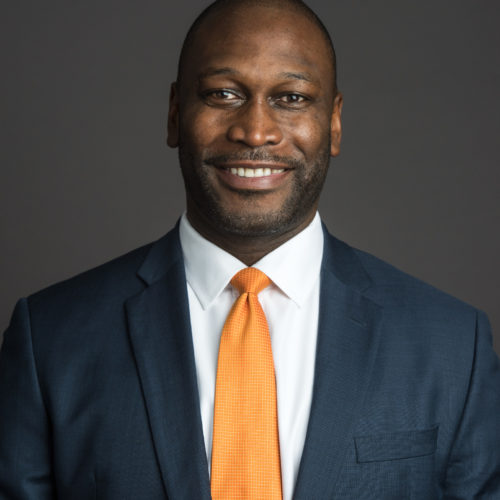 Commissioner Gregg Bishop
Community Development Award
2018 Honoree
As Commissioner of the NYC Department of Small Business Services (SBS), Gregg Bishop is charged with running a dynamic City agency focused on equity of opportunity, that leads to economic self-sufficiency and mobility for New York City's diverse communities. SBS actively connects New Yorkers to good jobs, creates stronger businesses, and builds a thriving economy in neighborhoods across the five boroughs.

Born in Grenada and raised in East Flatbush, Brooklyn, Bishop began his career at the agency in 2008, and was responsible for a suite of programs designed to make it easier for businesses to start, operate, and grow, and to recover from emergencies. He was successively promoted into higher positions as Deputy Commissioner of the Business Development Division and Assistant Commissioner of the Division of Economic and Financial Opportunity at SBS, where he oversaw parts of the M/WBE program including certification and capacity building to support the business needs of City buyers and prime contractors.
Prior to his career in government, Bishop served as the Senior Manager of Workforce Development at NPower, and the Director of Web Operations at Oxygen Media. He was the Vice President of Technology Operations at TheStreet.com and began his career at VIBE Magazine during the pioneering days of the web.

Bishop received a Master's degree in Integrated Marketing and Management Communication from Florida State University, and a B.S. in Business Administration from Florida A&M University. He is a graduate of Harvard Kennedy School's Senior Executives in State and Local Government program.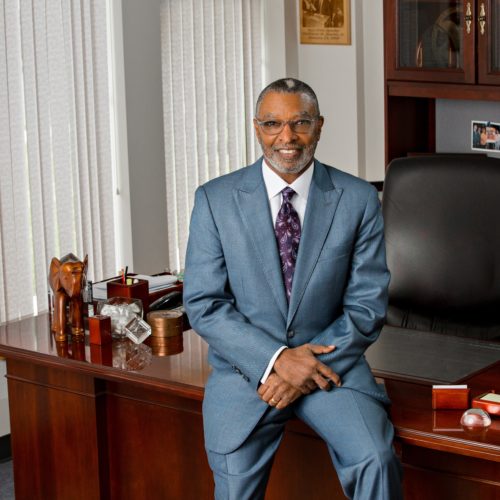 Dr. DeForest B. Soaries, Jr.
Pioneer Award for Impact in Advocacy and Community Development
2018 Honoree
The Reverend Dr. DeForest B. Soaries, Jr. has served as the Senior Pastor of First Baptist Church of Lincoln Gardens (FBCLG) in Somerset, New Jersey since November 1990. His pastoral ministry focuses on spiritual growth, educational excellence, economic empowerment.

As a pioneer of faith-based community development, Dr. Soaries' impact on First Baptist Church of Lincoln Gardens (FBCLG) and the community has been tremendous. In 1992, he founded the Central Jersey Community Development Corporation (CJCDC): a 501(c)(3) non-profit organization that specializes in revitalizing distressed neighborhoods. In 1996, Soaries founded the Harvest of Hope Family Services Network, Inc. (HOH). This organization develops permanent solutions for children in the foster care system.

From 1999 to 2002, Dr. Soaries served as New Jersey's Secretary of State, making him the first African-American male to do so. He also served as the former chairman of the United States Election Assistance Commission, which was established by Congress to implement the "Help America Vote Act" of 2002.

In 2005, Dr. Soaries launched the dfree® Financial Freedom Movement. The dfree® strategy teaches people how to break free from debt as a first step toward financial freedom. dfree® was featured in a 90 minute CNN documentary "Almighty Debt." He is author of the books "Say Yes to No Debt: 12 Steps to Financial Freedom", and "Meditations for Financial Freedom - Volumes 1&2."

Dr. Soaries currently serves as an independent director at three companies: Independence Realty Trust, Federal Home Loan Bank of New York and Ocwen Financial Corporation.

Dr. Soaries earned a Bachelor of Arts Degree from Fordham University, a Master of Divinity Degree from Princeton Theological Seminary, and a Doctor of Ministry Degree from United Theological Seminary.

Dr. Soaries resides in Monmouth Junction, New Jersey with his wife, Donna, and twin sons.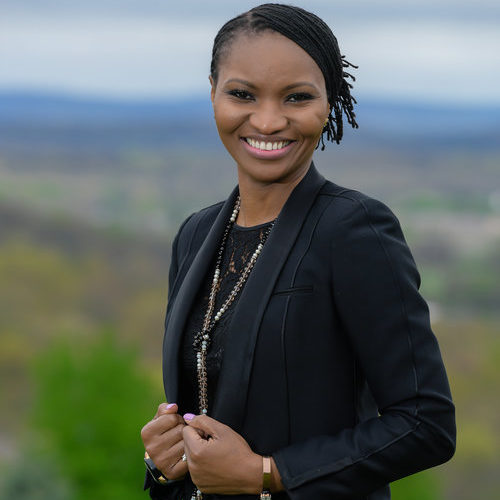 Chinwe Esimai
Corporate Leadership Award
2018 Honoree
Chinwe Esimai is an award-winning lawyer, author, and speaker, who is passionate about inspiring generations of immigrant women leaders. She is Managing Director and Chief Anti-Bribery Officer at Citigroup, Inc. She is the first to hold this title at Citi. In this role, she oversees Citi's global Anti-Bribery program, which develops and maintains an enterprise-wide framework for compliance with anti-bribery laws and regulations set out by the US, UK, and over 160 countries where Citi does business. Her role covers all of Citi's lines of business and over 200,000 employees worldwide.

Promoted from Senior Vice President to Director, and subsequently, Managing Director within three short years at Citi, Chinwe has overseen global enhancements of the bank's anti-bribery compliance program from its early beginnings, to now leading a team of professionals managing anti-bribery controls across the enterprise.

Prior to Citi, she spent a combined five years at Goldman Sachs, in various regulatory risk management roles, including representing Goldman in regulatory inquiries involving the bank's options and derivatives businesses and serving as anti-bribery officer.

She was a law professor at the University of St. Thomas School of Law where she taught Securities Regulation, Law & Finance in Emerging Markets, and Business Associations. She began her career as a corporate associate at LeBoeuf, Lamb, Greene & MacRae, LLP, where she worked on mergers and acquisitions and capital markets transactions.

Chinwe serves as a thought leader in her industry and speaks frequently at conferences on women and leadership, trends in anti-bribery enforcement, ethics, African economic development, and leveraging fintech to promote integrity in the public sector. She has presented three times at the United Nations, discussing Sustainable Development Goals, Africa Agenda 2063, and entrenching good governance in Africa.

Chinwe shares leadership insights on her blog and through other channels such as Forbes. She is an Executive Council member of the Ellevate Network, a global network for professional women, providing opportunities for women to connect, learn, and invest in themselves.

The Nigerian Lawyers Association named Chinwe Trailblazer of the Year, an award which honors a distinguished attorney whose professional accomplishments and leadership abilities have been recognized in the legal profession (public or private service). She is Chair of the Board of Harambee USA, a non-profit foundation dedicated to supporting education and sustainable development in Sub-Saharan Africa.

She obtained a B.A. in Political Science, summa cum laude, from the City College of NY, and J.D. from Harvard Law School. Chinwe lives in New Jersey with her husband and three children.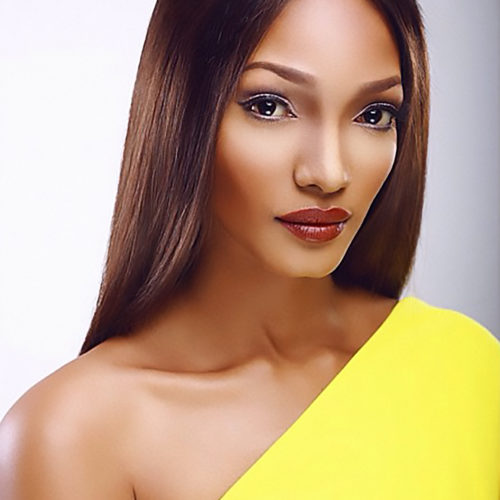 Millen Magese
2018 Global Ambassador Award
2018 Honoree
Millen Happiness Magese is a world-renowned fashion model and humble humanitarian. When she's not prowling runways in Europe, the United States, Asia and Africa, the former Miss Tanzania can often be found giving her time, talents, and energy to making a difference in the lives of those who are less fortunate through her significant contributions to charities such as the Tanzania Education Trust, African Rainforest Conservancy, and the MacDella Cooper Foundation. She has also established the Millen Magese foundation to empower women and girls of Tanzania.

As a model, Magese is currently signed with Ford Models in New York, NY and Ice Model Management in Johannesburg, South Africa. She has been featured on numerous magazine covers in collaboration with many of the world's top designers and brands including Ralph Lauren, Karen Millen, Alphadi, African Mosiaque, David Tlale, Gavin Rajah, Sun Goddess, Stoned Cherrie, Thula Sindi , Kluk CGDT, Suzanne Heynes, Heni, Clive, Laquan Smith, Tarun Talhian, Priscilla, Deola Segoe, Tiffany Amber, Korto Momulu just to name few. She has appeared on the covers of Cosmopolitan, Ladybrielle, JCK (NY), Uzuri, Bang, and Sawubona magazines and has been the subject of editorial features in Essence, True Love, Cosmopolitan, Elle, O Magazine, Marie Clare, Style, Glamour, and Wanted.

Millen's work has taken her all over the world, to countries including Milan, Hong Kong, Germany, Norway, China, New York, Paris, Spain, India, London and most of the African continent. Her passion to give back to her home country Tanzania inspired her to bring her work back home and start the Millen Magese Foundation. Millen's personal struggle with endometriosis motivated her to begin the foundation, which strives to promote gender equality and empower women and girls in Tanzania through improving access to education and reproductive health services.

Beyond all of her professional talent and subsequent accomplishments, helping others has always been what Millen Magese enjoys the most. Millen suffered in silence about her struggle with endometriosis until 2014, when she began to speak out and advocate for the improvement of menstrual health care for women and girls in all of Africa. She believes the taboo on menstruation needs to be eliminated in all of Africa but especially Tanzania. To pursue this goal, she has advocated for the reform of the Tanzania healthcare system to improve women's health care and specifically reproductive health. She has seen success through her advocacy, as Millen initiated training programs to better equip Tanzanian doctors with education on endometriosis and resources to make a timely diagnosis of women's suffering with endometriosis. Furthermore, she advocates for the pursuit of gender equality through the improvement of education for women and girls and reproductive health services. The pain Millen faced as a young girl during her menstruation would cause her to miss an average of 8 days of school each month. She hopes that no other girl will feel her pain and go through obstacles to receive an education that will allow her to achieve success.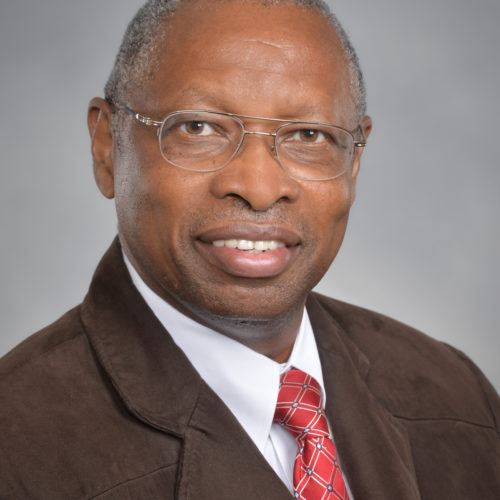 F. George Njoroge, Ph.D.,
Pioneer Award for Impact in Science & Medicine
2018 Honoree
Dr. Njoroge is currently a Senior Research Fellow at Lilly. Previously, he was a Director in the Department of Medicinal Chemistry at Merck Research Laboratories in Kenilworth, New Jersey where he oversaw chemistry program in infectious diseases platform. Through research his leadership at Merck, an anti-HCV viral drug Victrelis™ (also known as Boceprevir or SCH 503034) was discovered – this medicine was approved by FDA on May 13th 2011 as the first-in-class therapy for HepC treatment and is currently in the market. Dr. Njoroge led his chemistry in the discovery of the second generation HCV protease inhibitor Narlaprevir® that has completed Phase IIb clinical trials and is currently marketed in Russia as Arlansa. He has also worked extensively in the oncology area, especially in the discovery of therapeutic agents that are geared towards intervention of signal trunsduction process in proliferating cells: this work led to discovery of Sarasar®, a farnesyl transferase inhibitor that is currently in Phase II for the treatment of Progeria.

After graduating from University of Nairobi, Kenya in first class honors, George completed his Ph.D. in organic chemistry at Case Western Reserve University, Cleveland, Ohio in 1985 and joined Schering Plough Research Institute (SPRI) in 1988. Dr. Njoroge's research at SPRI has focused on the design and synthesis of orally bioavailable small molecules for treatment of viral diseases and cancer.

Dr. Njoroge has published extensively in professional journals on synthetic organic chemistry and drug design. Dr. Njoroge is an author or coauthor of 134 scientific publications and 104 US granted patents. Dr. Njoroge was inducted into "Hall of Fame" as the latest Hero of Chemistry by the American Chemical Society (ACS) at a ceremony held in Philadelphia on August 19th 2012. He is a recipient of numerous awards, including Emerald Award for Professional Achievement in Industry and Thomas Alva Edison Patent Award for emerging therapies. Dr. Njoroge was conferred with an Honorary Degree of Pharmaceutical Science by Mount Kenya University in the summer of 2014.

Dr. Njoroge has great passion for science and feels very privileged to have been involved in solving challenging problems that have culminated in benefiting mankind in a very significant way. He looks forward to taking this passion a notch higher by working with accomplished scientists all over the world; he is committed to contributing to future innovations that he believes will lead to discovery of new drugs that will make a difference.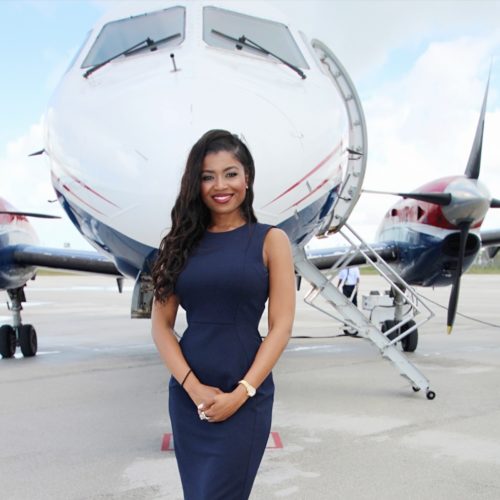 Rexy Rolle
Vice President of Operations & General Counsel, Western Air Bahamas
2018 Speaker
Rexy Rolle serves as Vice President of Operations and General Counsel at Western Air, the largest privately-owned airline in the Bahamas. At 29 years old, Rolle has made waves in the aviation industry by expanding her family's airline business. Rolle spearheaded the opening of a private passenger terminal, inclusive of its own airport security screening department & maintenance facility in Freeport, Grand Bahama, the first of its kind in the Bahamas. As an Aviation & Business lawyer by trade, Rolle orchestrated the acquisition of two additional Saab 340A aircrafts and three Embraer 145LR Jets, slated for delivery May 2018. Rolle oversees the day-to-day operations and all legal affairs; her stern leadership is credited for reinvigorating Western Air's trademark on-time performance which resulted in market share growth.

Rolle has been featured in Essence, BET News, Rolling Out, TV One and other popular media outlets. She received her BS at the University of Ottawa with Joint Honors in Political Science & Communications and her MA at Lynn University in Mass Media & Communications, summa cum laude. Rolle obtained her Juris Doctorate at Thomas Jefferson School of Law. She further harnessed her aviation and business expertise by working on various multi-million-dollar transactions at one of the largest business firms in Southern California, though she notes her parents and early airline experience were the best tools for business conditioning. Rolle recognizes God as the foundation of her success. Outside of work, she can be found creating music, dancing and continuing her philanthropic efforts.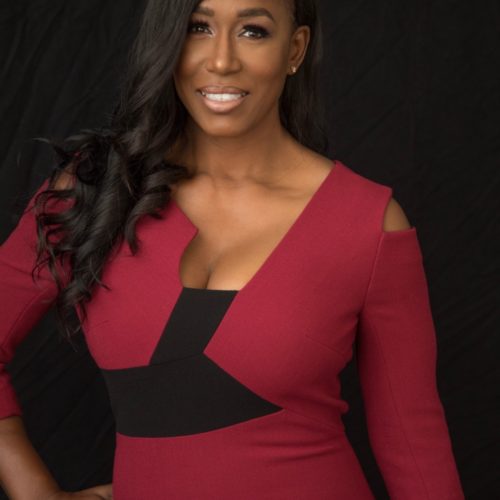 Tiffaney Malott
Entrepreneur
2018 Speaker
Tiffaney Malott is an accidental entrepreneur. After serving her country in the United States Air Force, she graduated from college with a bachelors in business. She spent the first five years of her career working as a manager in food manufacturing. Basically, she was a jelly maker. Feeling overworked and underpaid, she stumbled upon network marketing. With no experience in business or sales she was able to walk away from her job after six months. She became a millionaire in her thirties and helped others achieve the life of their dreams all over the world. Now retired from the the MLM profession, she is a high performance coach helping others create lasting and lucrative change in business and life. She is a published author, philanthropist and highly sought after transformational speaker. Her most covered title is that of mother to her daughter, Codi. She lives in Phoenix, Arizona.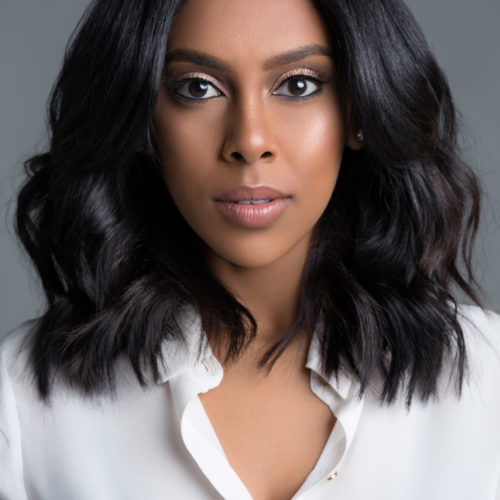 Yodit Tewolde
Criminal Defense Attorney & Legal Analyst
2018 Speaker
Yodit Tewolde is a nationally renowned criminal defense attorney and
legal analyst. As the founder/managing attorney of her firm, Yodit has
built a practice focused on providing client-centered, aggressive legal
representation of individuals facing criminal prosecution.
Yodit has been a member of the Texas Bar since 2010. Since then, Yodit
has dedicated her entire legal career to the practice of criminal law. After
graduating law school, Yodit served as a law clerk for a state court judge.
Soon thereafter, Yodit began working as an Assistant District Attorney
with the Dallas County District Attorney's Office, where she learned the
intricacies of criminal prosecution while honing her skills as a trial lawyer.
Following several years of prosecuting cases in both the adult and juvenile
systems, Yodit transitioned over to criminal defense work. It wasn't long
before Yodit was recognized as one of the nation's top lawyers under 40
by the National Bar Association.
With an established career as a trial attorney and staunch advocate for
criminal justice reform, Yodit's legal expertise has been an asset for media
outlets. She frequently appears on networks such as CNN, MSNBC, Fox

News and HLN to provide legal analysis on high-profile cases and hot-
button issues. Yodit is also an Opinion Contributor for The Hill.

Yodit earned her juris doctorate from Southern University Law Center.
While in law school, Yodit served as the Editor-in-Chief of the Journal of
Race, Gender and Poverty. She holds a bachelor's degree in English and
minor in Communications from Texas A&M University.
What People are saying
Mia Phillips

Mia Phillips, USA National Manager, Brand and Multicultural Crossline Strategy

"At Toyota, our vision is that everyone will live a better, more authentic, and fulfilled life. We are really happy to partner with Face2face Africa and the Pan-African Weekend because this event allows us to do just that- embodying those things that we believe in- embracing ourselves, embracing our culture, lifting our countries, working together."
Gregg Bishop

Commissioner, NYC Department of Small Business Services

"Thank you Face2face Africa for all you do to highlight the impact the pan-African community has on the American economy. I am deeply humbled to receive the Community Development Award."
Rexy Rolle

Vice President, Western Air Bahamas

"The pan-African Weekend was amazing, particularly the women's forum where I participated as one of the panelists. I met successful intelligent women from across the world whose stories I fell in live with. And being able to share my story was just the icing on the cake. Thank you Face2face Africa for having me."
Tamika Stembridge

Executive Director, dfree

"I can't stop singing the praises of Face2face Africa and this weekend's PAW engagements. You all created such phenomenally executed and equally impactful experiences that fostered new relationships and deep connections across all who attended. I have not experienced any conference experience this well-delivered in years!"
Sandra Appiah Babu-Boateng

CEO, Face2face Africa

"We hope that the FACE List Awards will not only celebrate our pioneers and trailblazers, but that their stories will inspire and empower the next generation."
Marc Strachan

VP Multicultural Marketing at Diageo, NA

"Diageo-Guinness USA is proud to be a partner to the FACE List Awards, and I say that because of the mission of changing the global community's image of what we as a people are about: talent, culture, philanthropy, and most importantly at our core, love of mankind."
OFFICIAL SPONSORS