Scheduled events
LINEUP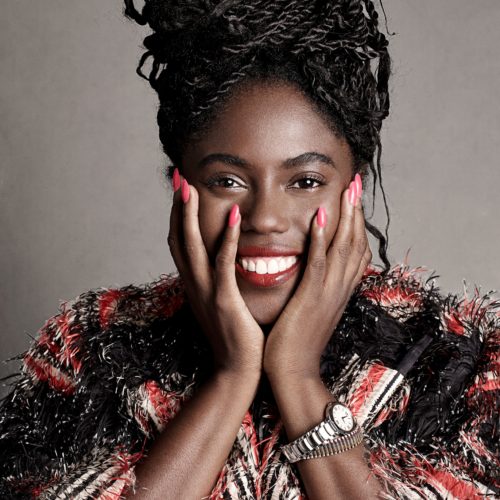 Abrima Erwiah
Impact in Fashion
2019 Honoree
Abrima Erwiah (based between Accra and New York), with actress and activist Rosario Dawson, is the co-founder of Studio One Eighty Nine, an artisan produced fashion lifestyle brand and social enterprise that has recently won the prestigious CFDA Lexus Fashion Initiative for Sustainability. The brand is made in Africa and produces African and African-inspired content and clothing. The brand currently operates a store in NY and Accra (Ghana), an ecommerce site, a manufacturing facility in Accra, and supports various community led projects in Africa and in the USA. Studio 189 works with artisanal communities that specialize in various traditional craftsmanship techniques including natural plant based dye indigo, hand-batik, kente weaving and more. Studio 189 focuses on empowerment, creating jobs and supporting education and skills training.

Erwiah believes that fashion can be an agent of social change and her mission is to to do work that contributes to society, that has sustainable impact, that is innovative and strategic. Erwiah is a luxury goods industry executive with experience in sustainable development, global sales and marketing, production, operations, digital, general management and international development. She has worked in luxury goods, fashion, accessories, beauty as well as in the agriculture sector. She has worked with corporations, NGOS and governments. She has worked as an advisor to the United Nations International Trade Center Ethical Fashion Initiative and has worked as the Global Associate Communications and Marketing Director as well as the Worldwide Social Media Director at Bottega Veneta (Kering Group). Additionally, she has held various positions at luxury brands including Hermes/John Lobb, Cesare Paciotti and Bureau Betak. She has worked and traveled extensively internationally and has lived in New York City, Milan, Florence, Kampala and Accra. She is fluent in English, French; proficient in Italian and understands Spanish.

She developed a master's at NYU Gallatin studying the economic impact of luxury goods in Africa and wrote her thesis at NYU Ghana. She graduated with a bachelor of science in finance and international business from NYU Stern School of Business.

She was appointed marketing mentor for Afripads in Uganda through the Kering Foundation for Women's Dignity & Rights. She supports various organizations including V-day, the Lower East Side Girls Club, Fashion Revolution USA, 14plus foundation, the High School of Fashion Industries committee, Shine on Sierra Leone, etc

She has also recently joined Vanity Fair and One Young World's list of people leading the charge towards achieving the UN's 17 SDGs. She was featured in Nike's campaign celebrating Women entrepreneur's. She is the recipient of various awards including the Martin Luther King Jr Social Justice award from Upenn, the MOCADA Social Justice award, the Design Miami Visionary award, the Filming On Italy Social Justice award, the Africa-America Institute Entrepreneur Impact Award, the international women of power sankofa award and more.

She is a published author. She has guest lectured at various universities and spoken at various conferences including Harvard, NYU, Upenn, RISD, Radford University, Google, CFDA, IMG, Estee Lauder, One Young World and more.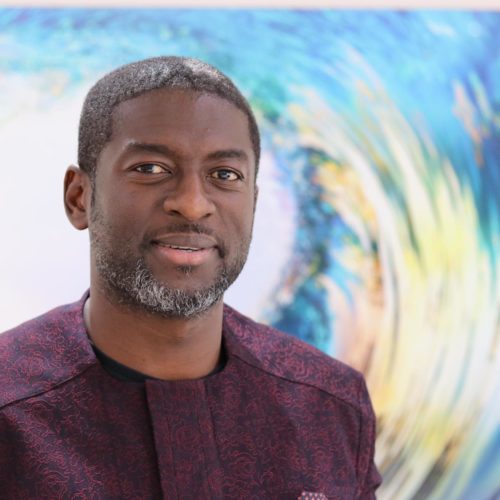 Kevin Okyere
Entrepreneurship Award
2019 Honoree
Kevin Okyere is the Chief Executive Officer of Springfield Group, a successful energy conglomerate in West Africa that he established and has managed for over 10 years. An entrepreneur, Kevin uses his razor-sharp skills in business strategy, finance and negotiations to envision and execute high-end commercial and developmental projects. He is widely recognized by his peers, and local and international media as one of the pioneers in Africa's energy sector. In 2008, Kevin established Springfield Energy, one of the leading energy actors in Ghana who over a period of five (5) years, has supplied 12.5% of Ghana's petroleum products requirement. The Company has also supplied hydrocarbons into other countries along the Gulf of Guinea. The Company is the first Ghanaian Independent Firm to lift crude oil from the TEN field (Ghana). Kevin established Springfield Ashburton Limited in Nigeria, the only indigenous Ghanaian company to be involved in energy related trade out of Nigeria.

Kevin is the driving force behind Springfield Exploration & Production Ltd, the first-wholly-owned independent Ghanaian firm to own and operate a deep offshore oil block in Ghana. In fact, Springfield E&P is the only African company to own and operate a deep offshore asset. Previously, Kevin operated a telecommunications company in Ghana after leaving a thriving career in the Accounting and Finance sector in the USA. He sits on the board of numerous companies including Aker Solutions Ghana Limited, a joint venture between Fairfax Oilfield Services Limited, a Springfield Group Company, and Aker Solutions of Norway, a leading global provider of oil field services. He also holds a highly influential position as a board member of the Society of Petroleum Engineers (Ghana Section). Kevin is a passionate leader and public speaker. He has engaged with business leaders, entrepreneurs, and students at Harvard Business School and the University of Ghana Business School on the topics of energy, governance, and entrepreneurship in Africa. He is an esteemed philanthropist, establishing alongside the Springfield Foundation, the Kevin Okyere Foundation, an entity that delivers impactful initiatives in health and education.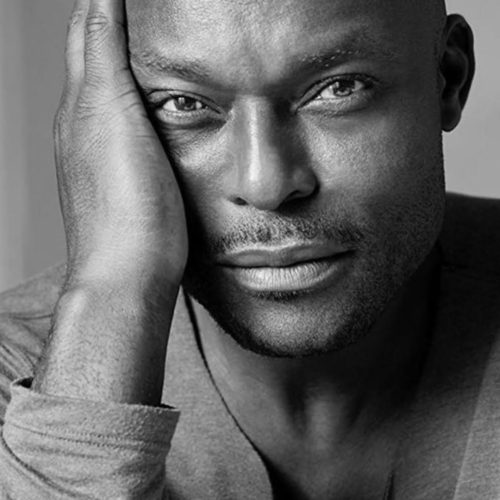 Jimmy Jean-Louis
Impact in Entertainment
2019 Honoree
Haitian-born actor Jimmy Jean-Louis grew up in the slums of Petion-Ville until age 12, to become a Hollywood celebrity. His deep love for his homeland cause him to shift his focus from his acting career to help rebuild Haiti, ravaged by the 7.0 earthquake on January 12th, 2010.

Earlier in is career, Jimmy worked as a dancer and a model in France, Spain, Italy, South Africa and England. He moved to Los Angeles in 1998 to pursue acting. His credits include "Tears of the sun" (Bruce Willis), "Phat Girlz" (Mo'Nique), NBC Hit show "Heroes" , CW show "Arrow", CBS "Extant" with Oscar winner Halle Berry produced by Steven Spielberg. More recently, he was part of the cast of "Joy" with Jennifer Lawrence, Bradley Cooper and Robert DeNiro directed by David O Russell and a regular on the TV show "CLAWS" for TNT. Jimmy is the Producer/Star of the movie "Rattlesnakes", coming on Hulu in August.

His most important role to date is playing the title character in "Toussaint Louverture" and won BEST ACTOR at the Pan African Film Festival. He was also nominated BEST ACTOR at the Africa Movie Academy Awards in 2012. With an international appeal, Jimmy has been working in many parts of the world including France, England, Indonesia, Nigeria, Ghana, Mexico...making full use of his fluency in 5 languages: English, French, Spanish, Italian and Creole.

In response to the disaster and to provide immediate relief to the victims of the earthquake, Jimmy joined forces with the Pan American Development Foundation and the Organization of American States. HUFH-PADF-OAS and its partners provided support to more than 300 000 people and delivered in excess of 200 tons of supplies during the first 8 weeks of the disaster.

Named Pan American Development Foundation's Ambassador for Haitian Children, he testified to congress on their behalf in June 2010. Mr. Jean-Louis has taken part in a series of campaigns for Haitian aid, he was an invited singer on the Quincy Jones project "We Are The World" to benefit humanitarian relief efforts in Haiti.

During Haitian Independence Month, January 2010, Jimmy received the key of Miami- Dade County. More recently during Haitian Heritage Month, May 2018, he was presented the key to the city of North Miami.

Jimmy Jean-Louis was named Ambassador at large to Haiti by his Excellency President Michel Martelly In 2014.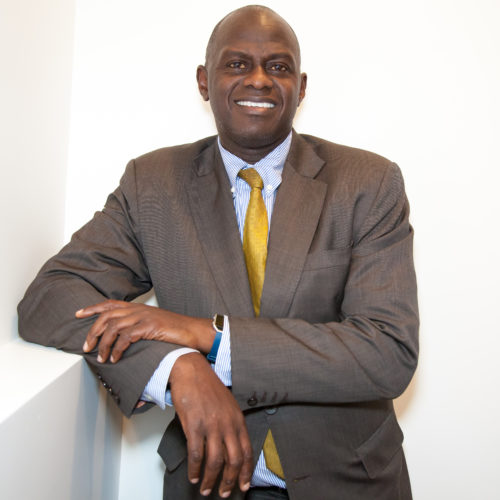 Peter Akwaboah
Impact in Corporate Leadership
2019 Honoree
Peter Akwaboah is a Managing Director of Morgan Stanley who joined in December 2015 as Chief Operating Officer (COO) for Operations.

In July 2016 he became the Global Head of Shared Services Operations which includes managing the Firm's settlement and payments infrastructure. Additionally, he is the chair of the Morgan Stanley's payment risk steering committee and member of Federal Reserve Bank's (FRB) Payments Risk Committee.

Prior to joining the Firm, he worked at Royal Bank of Scotland for 10 years with his most recent role in Asia Pacific as Chief Operating Officer responsible for Operations, Technology and Corporate Services across the region. Prior to RBS, Peter has held a number of senior roles in both Operations and Technology at Deutsche Bank, KPMG and IBM.

Peter holds BEng (First Class Hons) and MSc (Eng) in Civil Engineering from The University of Birmingham, U.K. Peter is also on the Board of Foundation of Orthopedics and Complex Spine (FOCOS), a charity organization with sole mission to provide comprehensive, affordable orthopedic care to those who would not otherwise have access to such treatment. He is also a keen sportsman having represented Great Britain in Track and Field on a number of occasions.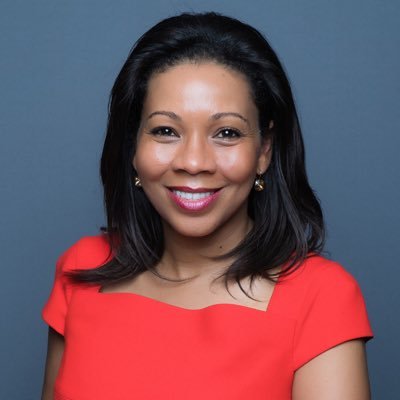 Rebecca Enonchong
Impact in Tech Award
2019 Honoree
Rebecca Enonchong is founder and Chief Executive Officer of AppsTech, a leading global provider of enterprise application solutions. She is also cofounder and CEO of I/O Spaces, an inclusive coworking space in the Washington DC metro area.

Ms. Enonchong has been named a Global Leader for Tomorrow (GLT) by the World Economic Forum of Davos, Switzerland. Forbes magazine listed Ms. Enonchong as a top female tech founder in Africa. NewAfrican magazine named her one of the most influential Africans in 2014, 2016 and 2017. Jeune Afrique magazine listed her as one of Africa's 50 most influential women of 2017 and as one of world's 50 most influential Africans in 2018

She is Board Chair of Afrilabs, a Pan-African network of over 100 innovation centers and Board Chair of ActivSpaces (African Center for Technology Innovation and Ventures) supporting entrepreneurs from two tech hubs in Cameroon. She also sits on the board of Venture Capital for Africa (VC4Africa), of Salesforce.org, the African Media Initiative, Eneza Education and iamtheCODE.

She is cofounder of Cameroon Angels Network and cofounder and Vice-President of African Business Angels Network. Ms. Enonchong currently serves as a mentor/advisor to several technology startups.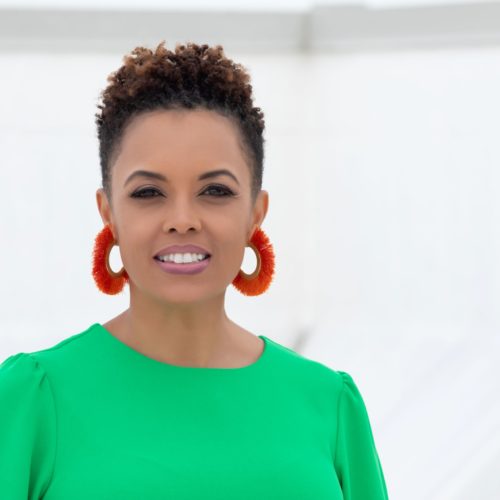 Gina Paige
Co-founder & President, African Ancestry, Inc.
2019 Speaker
In 2003, Dr. Gina Paige co-founded African Ancestry, Inc. (AfricanAncestry.com) and in doing so, pioneered a new way of tracing African lineages using genetics, and a new marketplace for people of African descent looking to more accurately and reliably trace their roots. Paige travels the world helping people demystify their roots and inform on identities so that they may better understand who they are by knowing where they're from.

Paige has worked with and revealed the roots of the worlds' leading icons and entities including Oprah Winfrey, John Legend, Chadwick Boseman, Spike Lee, Condoleezza Rice and The King Family. Paige has served as speaker, presenter and/or partner to McDonalds, Capital One, The Walt Disney Company, Booz Allen Hamilton, Wells Fargo, Wall Street Journal Health Forum, The New York Times Travel Show, United Healthcare and dozens of community organizations and faith-based entities. She's often a go-to resource for African Diaspora communities including the Embassies of Cameroon, Nigeria and Ghana; The Year of Return 2019 event From Jamestown to Jamestown; Back2Africa Festival in Cape Coast and various African tourism authorities and leaders.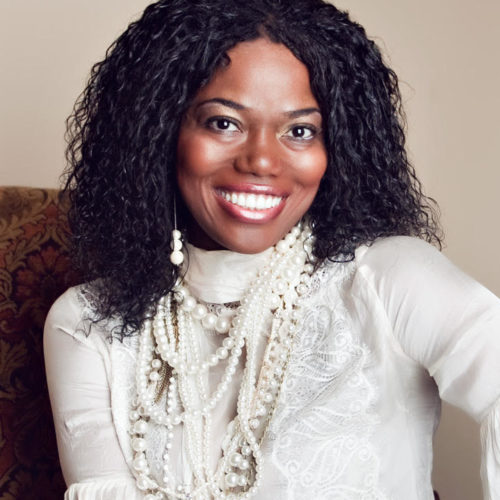 Mary Spio
Founder, CEEK Virtual Reality Inc.
2019 Speaker
Deep Space Engineer and CEEK Virtual Reality INC Founder & CEO Mary Spio is a U.S Department of States Speaker on Innovation. Spio has served in the Air Force, and also created technologies and content for global titans such as Microsoft XBOX, Boeing, Universal Music, Tribune News and Clear Channel.

She sits on the board of Oculus VR, Amazon Launchpad and Ethereum Co-Founder Steve Neyaroff's company CloudParc.

Spio executive produced Dystopia's Virtual Reality component, the original, immersive companion to the 2017 Grammy® Award-winning album. Spio holds several patents in real-time streaming and virtual reality technologies. Mary is an accomplished novelist and screenwriter (A Song for Carmine) and Bestselling author of It's Not Rocket Science: 7 Game-Changing Traits for Achieving Uncommon Success (Penguin Books), in which she shares inspirational stories to spur readers to move beyond their comfort zones into creating impact and significance.

She has been featured in Fortune, Wall Street Journal, Forbes, Rolling Stone, Billboard and named history maker by NBC News alongside Oprah and Lebron James.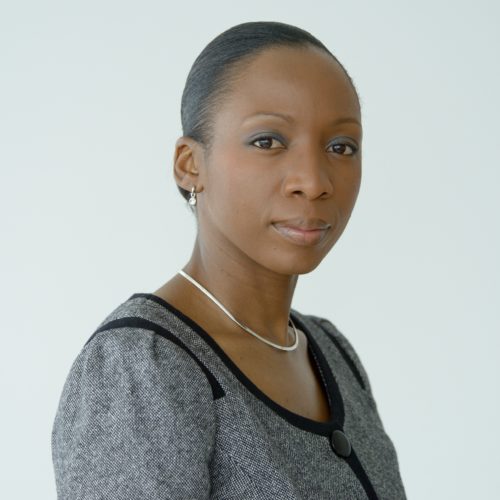 Sophie Chandauka
Global COO - Shared Services and Banking Operations, Morgan Stanley
2019 Speaker
Sophie is Global COO of Morgan Stanley's Shared Services and Banking Operation. She spent four years as Head of Group Treasury (Legal) at Virgin Money leading execution of corporate finance activity in excess of £13bn, including the company's flotation in 2014. Once a Senior Associate at global firm Baker McKenzie based in London, she advised NIKE, The Body Shop, Citi, Macquarie Bank and others. She is the recipient of many industry awards and has been featured as a business leader in the Financial Times and Sunday Times in the UK.

In September 2018, Sophie was featured in Brummell Magazine's 2018 list of the most inspirational women in the city of London. She is an Ambassador of the 30% Club and Co-founder of the Black British Business Awards. She is a member of the Executive Leadership Council (ELC) - the preeminent membership organization for the development of global black leaders and serves on its International Presence Committee with a view to increasing the number of black executives in c-suite and corporate board positions in global enterprises. She is a Rotary International Paul Harris Fellow and has served on a number of charitable boards including Sentebale, Prince Harry's charity for children in Africa.

In 2018 she was recognised by Her Majesty Queen Elizabeth for her contribution to the Commonwealth diaspora during the Commonwealth Heads of Government Meeting. Sophie was born and raised in Zimbabwe. She has studied and worked in Zimbabwe, America, Britain and Canada. She and her family currently split time between London and New York.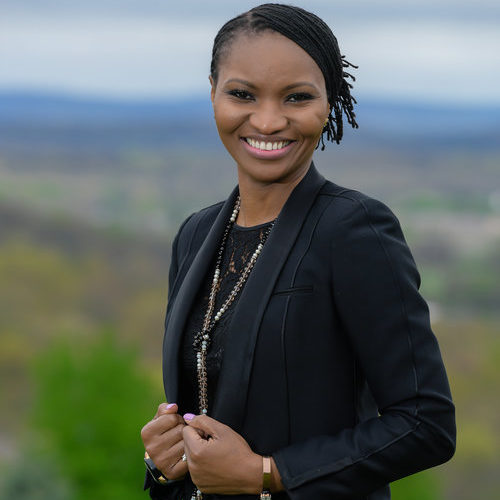 Chinwe Esimai
Managing Director & Chief Anti-Bribery Officer, Citi
2019 Speaker
Chinwe Esimai is an award-winning lawyer, author, and speaker, who is passionate about inspiring generations of immigrant women leaders. She is Managing Director and Chief Anti-Bribery Officer at Citigroup, Inc. She is the first to hold this title at Citi. In this role, she oversees Citi's global Anti-Bribery program, which develops and maintains an enterprise-wide framework for compliance with anti-bribery laws and regulations set out by the US, UK, and over 160 countries where Citi does business. Her role covers all of Citi's lines of business and over 200,000 employees worldwide.

Promoted from Senior Vice President to Director, and subsequently, Managing Director within three short years at Citi, Chinwe has overseen global enhancements of the bank's anti-bribery compliance program from its early beginnings, to now leading a team of professionals managing anti-bribery controls across the enterprise.

Prior to Citi, she spent a combined five years at Goldman Sachs, in various regulatory risk management roles, including representing Goldman in regulatory inquiries involving the bank's options and derivatives businesses and serving as anti-bribery officer.

She was a law professor at the University of St. Thomas School of Law where she taught Securities Regulation, Law & Finance in Emerging Markets, and Business Associations. She began her career as a corporate associate at LeBoeuf, Lamb, Greene & MacRae, LLP, where she worked on mergers and acquisitions and capital markets transactions.

Chinwe serves as a thought leader in her industry and speaks frequently at conferences on women and leadership, trends in anti-bribery enforcement, ethics, African economic development, and leveraging fintech to promote integrity in the public sector. She has presented three times at the United Nations, discussing Sustainable Development Goals, Africa Agenda 2063, and entrenching good governance in Africa.

Chinwe shares leadership insights on her blog and through other channels such as Forbes. She is an Executive Council member of the Ellevate Network, a global network for professional women, providing opportunities for women to connect, learn, and invest in themselves.

The Nigerian Lawyers Association named Chinwe Trailblazer of the Year, an award which honors a distinguished attorney whose professional accomplishments and leadership abilities have been recognized in the legal profession (public or private service). She is Chair of the Board of Harambee USA, a non-profit foundation dedicated to supporting education and sustainable development in Sub-Saharan Africa.

She obtained a B.A. in Political Science, summa cum laude, from the City College of NY, and J.D. from Harvard Law School. Chinwe lives in New Jersey with her husband and three children.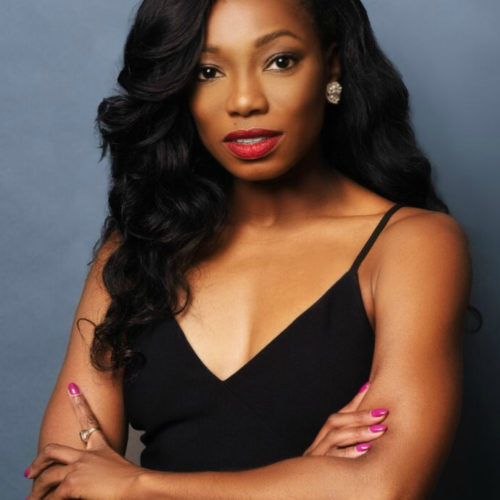 Ayesha Faines
Ayesha K. Faines is a journalist, thought leader, and a brave voice for feminine power. She is the founder of "Women Love Power" a digital education platform that promotes the unique ways that women acquire and wield their power. Sought after for her opinions on pop culture, power and gender politics, Ayesha has been featured in a number of media outlets including MTV, Essence, Hot 97, Afropunk, and The Michael Baisden Radio Show-- where she's a regular contributor. She's lectured before national organizations and academic institutions including Indiana University, The University of New Haven, and Temple University. She is also a featured panelist on 'The Grapevine Show', a millennial web series with international acclaim. A former TV journalist, Ayesha has worked on-air for news stations in both the Jacksonville, Florida and New York City media markets. She is a graduate of Yale University. Ayesha's passion, away from work, is dance and she performs and competes for salsa as a member of Reinas del Tumbao, a professional, competitive team.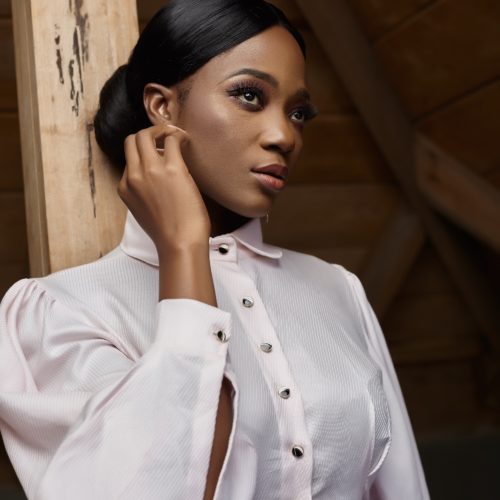 Efya
Headline Performer
2019 Presenter
?>
What People are saying
Mia Phillips

Mia Phillips, USA National Manager, Brand and Multicultural Crossline Strategy

"At Toyota, our vision is that everyone will live a better, more authentic, and fulfilled life. We are really happy to partner with Face2face Africa and the Pan-African Weekend because this event allows us to do just that- embodying those things that we believe in- embracing ourselves, embracing our culture, lifting our countries, working together."
Gregg Bishop

Commissioner, NYC Department of Small Business Services

"Thank you Face2face Africa for all you do to highlight the impact the pan-African community has on the American economy. I am deeply humbled to receive the Community Development Award."
Rexy Rolle

Vice President, Western Air Bahamas

"The pan-African Weekend was amazing, particularly the women's forum where I participated as one of the panelists. I met successful intelligent women from across the world whose stories I fell in live with. And being able to share my story was just the icing on the cake. Thank you Face2face Africa for having me."
Tamika Stembridge

Executive Director, dfree

"I can't stop singing the praises of Face2face Africa and this weekend's PAW engagements. You all created such phenomenally executed and equally impactful experiences that fostered new relationships and deep connections across all who attended. I have not experienced any conference experience this well-delivered in years!"
Sandra Appiah Babu-Boateng

CEO, Face2face Africa

"We hope that the FACE List Awards will not only celebrate our pioneers and trailblazers, but that their stories will inspire and empower the next generation."
Marc Strachan

VP Multicultural Marketing at Diageo, NA

"Diageo-Guinness USA is proud to be a partner to the FACE List Awards, and I say that because of the mission of changing the global community's image of what we as a people are about: talent, culture, philanthropy, and most importantly at our core, love of mankind."
OFFICIAL SPONSORS