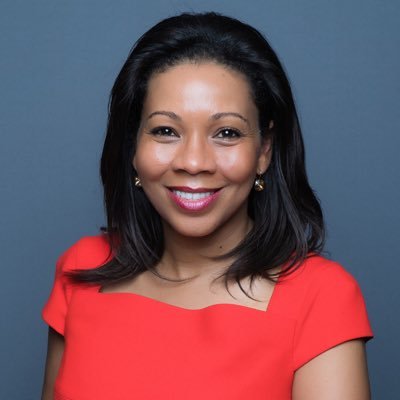 Rebecca Enonchong
Impact in Tech Award | 2019 Honoree
Rebecca Enonchong is founder and Chief Executive Officer of AppsTech, a leading global provider of enterprise application solutions. She is also cofounder and CEO of I/O Spaces, an inclusive coworking space in the Washington DC metro area.

Ms. Enonchong has been named a Global Leader for Tomorrow (GLT) by the World Economic Forum of Davos, Switzerland. Forbes magazine listed Ms. Enonchong as a top female tech founder in Africa. NewAfrican magazine named her one of the most influential Africans in 2014, 2016 and 2017. Jeune Afrique magazine listed her as one of Africa's 50 most influential women of 2017 and as one of world's 50 most influential Africans in 2018

She is Board Chair of Afrilabs, a Pan-African network of over 100 innovation centers and Board Chair of ActivSpaces (African Center for Technology Innovation and Ventures) supporting entrepreneurs from two tech hubs in Cameroon. She also sits on the board of Venture Capital for Africa (VC4Africa), of Salesforce.org, the African Media Initiative, Eneza Education and iamtheCODE.

She is cofounder of Cameroon Angels Network and cofounder and Vice-President of African Business Angels Network. Ms. Enonchong currently serves as a mentor/advisor to several technology startups.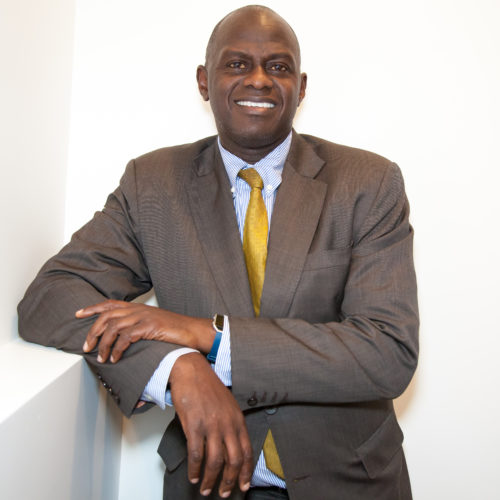 Peter Akwaboah
Impact in Corporate Leadership | 2019 Honoree
Peter Akwaboah is a Managing Director of Morgan Stanley who joined in December 2015 as Chief Operating Officer (COO) for Operations.

In July 2016 he became the Global Head of Shared Services Operations which includes managing the Firm's settlement and payments infrastructure. Additionally, he is the chair of the Morgan Stanley's payment risk steering committee and member of Federal Reserve Bank's (FRB) Payments Risk Committee.

Prior to joining the Firm, he worked at Royal Bank of Scotland for 10 years with his most recent role in Asia Pacific as Chief Operating Officer responsible for Operations, Technology and Corporate Services across the region. Prior to RBS, Peter has held a number of senior roles in both Operations and Technology at Deutsche Bank, KPMG and IBM.

Peter holds BEng (First Class Hons) and MSc (Eng) in Civil Engineering from The University of Birmingham, U.K. Peter is also on the Board of Foundation of Orthopedics and Complex Spine (FOCOS), a charity organization with sole mission to provide comprehensive, affordable orthopedic care to those who would not otherwise have access to such treatment. He is also a keen sportsman having represented Great Britain in Track and Field on a number of occasions.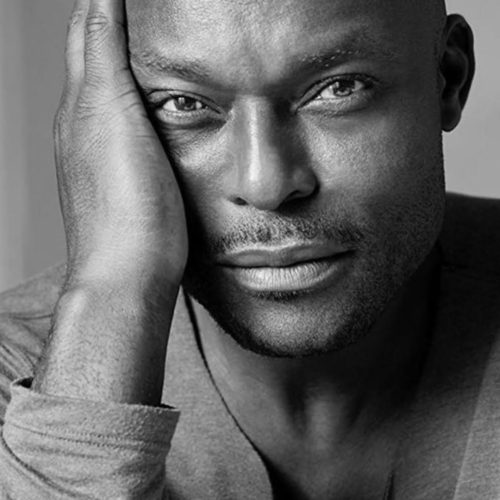 Jimmy Jean-Louis
Impact in Entertainment | 2019 Honoree
Haitian-born actor Jimmy Jean-Louis grew up in the slums of Petion-Ville until age 12, to become a Hollywood celebrity. His deep love for his homeland cause him to shift his focus from his acting career to help rebuild Haiti, ravaged by the 7.0 earthquake on January 12th, 2010.

Earlier in is career, Jimmy worked as a dancer and a model in France, Spain, Italy, South Africa and England. He moved to Los Angeles in 1998 to pursue acting. His credits include "Tears of the sun" (Bruce Willis), "Phat Girlz" (Mo'Nique), NBC Hit show "Heroes" , CW show "Arrow", CBS "Extant" with Oscar winner Halle Berry produced by Steven Spielberg. More recently, he was part of the cast of "Joy" with Jennifer Lawrence, Bradley Cooper and Robert DeNiro directed by David O Russell and a regular on the TV show "CLAWS" for TNT. Jimmy is the Producer/Star of the movie "Rattlesnakes", coming on Hulu in August.

His most important role to date is playing the title character in "Toussaint Louverture" and won BEST ACTOR at the Pan African Film Festival. He was also nominated BEST ACTOR at the Africa Movie Academy Awards in 2012. With an international appeal, Jimmy has been working in many parts of the world including France, England, Indonesia, Nigeria, Ghana, Mexico...making full use of his fluency in 5 languages: English, French, Spanish, Italian and Creole.

In response to the disaster and to provide immediate relief to the victims of the earthquake, Jimmy joined forces with the Pan American Development Foundation and the Organization of American States. HUFH-PADF-OAS and its partners provided support to more than 300 000 people and delivered in excess of 200 tons of supplies during the first 8 weeks of the disaster.

Named Pan American Development Foundation's Ambassador for Haitian Children, he testified to congress on their behalf in June 2010. Mr. Jean-Louis has taken part in a series of campaigns for Haitian aid, he was an invited singer on the Quincy Jones project "We Are The World" to benefit humanitarian relief efforts in Haiti.

During Haitian Independence Month, January 2010, Jimmy received the key of Miami- Dade County. More recently during Haitian Heritage Month, May 2018, he was presented the key to the city of North Miami.

Jimmy Jean-Louis was named Ambassador at large to Haiti by his Excellency President Michel Martelly In 2014.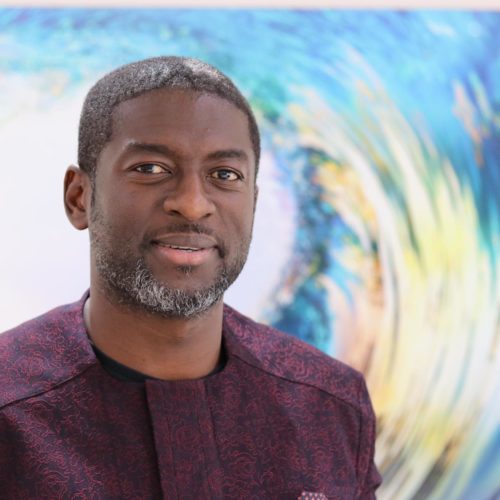 Kevin Okyere
Entrepreneurship Award | 2019 Honoree
Kevin Okyere is the Chief Executive Officer of Springfield Group, a successful energy conglomerate in West Africa that he established and has managed for over 10 years. An entrepreneur, Kevin uses his razor-sharp skills in business strategy, finance and negotiations to envision and execute high-end commercial and developmental projects. He is widely recognized by his peers, and local and international media as one of the pioneers in Africa's energy sector. In 2008, Kevin established Springfield Energy, one of the leading energy actors in Ghana who over a period of five (5) years, has supplied 12.5% of Ghana's petroleum products requirement. The Company has also supplied hydrocarbons into other countries along the Gulf of Guinea. The Company is the first Ghanaian Independent Firm to lift crude oil from the TEN field (Ghana). Kevin established Springfield Ashburton Limited in Nigeria, the only indigenous Ghanaian company to be involved in energy related trade out of Nigeria.

Kevin is the driving force behind Springfield Exploration & Production Ltd, the first-wholly-owned independent Ghanaian firm to own and operate a deep offshore oil block in Ghana. In fact, Springfield E&P is the only African company to own and operate a deep offshore asset. Previously, Kevin operated a telecommunications company in Ghana after leaving a thriving career in the Accounting and Finance sector in the USA. He sits on the board of numerous companies including Aker Solutions Ghana Limited, a joint venture between Fairfax Oilfield Services Limited, a Springfield Group Company, and Aker Solutions of Norway, a leading global provider of oil field services. He also holds a highly influential position as a board member of the Society of Petroleum Engineers (Ghana Section). Kevin is a passionate leader and public speaker. He has engaged with business leaders, entrepreneurs, and students at Harvard Business School and the University of Ghana Business School on the topics of energy, governance, and entrepreneurship in Africa. He is an esteemed philanthropist, establishing alongside the Springfield Foundation, the Kevin Okyere Foundation, an entity that delivers impactful initiatives in health and education.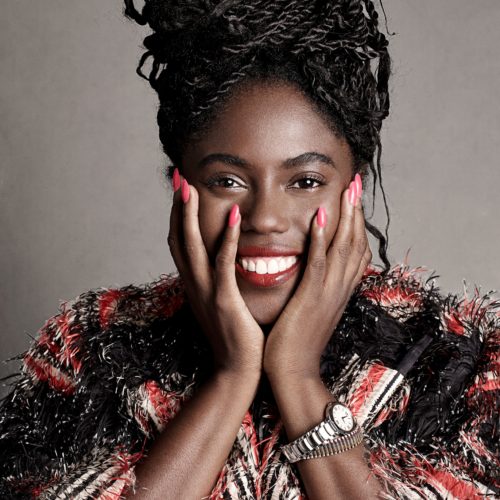 Abrima Erwiah
Impact in Fashion | 2019 Honoree
Abrima Erwiah (based between Accra and New York), with actress and activist Rosario Dawson, is the co-founder of Studio One Eighty Nine, an artisan produced fashion lifestyle brand and social enterprise that has recently won the prestigious CFDA Lexus Fashion Initiative for Sustainability. The brand is made in Africa and produces African and African-inspired content and clothing. The brand currently operates a store in NY and Accra (Ghana), an ecommerce site, a manufacturing facility in Accra, and supports various community led projects in Africa and in the USA. Studio 189 works with artisanal communities that specialize in various traditional craftsmanship techniques including natural plant based dye indigo, hand-batik, kente weaving and more. Studio 189 focuses on empowerment, creating jobs and supporting education and skills training.

Erwiah believes that fashion can be an agent of social change and her mission is to to do work that contributes to society, that has sustainable impact, that is innovative and strategic. Erwiah is a luxury goods industry executive with experience in sustainable development, global sales and marketing, production, operations, digital, general management and international development. She has worked in luxury goods, fashion, accessories, beauty as well as in the agriculture sector. She has worked with corporations, NGOS and governments. She has worked as an advisor to the United Nations International Trade Center Ethical Fashion Initiative and has worked as the Global Associate Communications and Marketing Director as well as the Worldwide Social Media Director at Bottega Veneta (Kering Group). Additionally, she has held various positions at luxury brands including Hermes/John Lobb, Cesare Paciotti and Bureau Betak. She has worked and traveled extensively internationally and has lived in New York City, Milan, Florence, Kampala and Accra. She is fluent in English, French; proficient in Italian and understands Spanish.

She developed a master's at NYU Gallatin studying the economic impact of luxury goods in Africa and wrote her thesis at NYU Ghana. She graduated with a bachelor of science in finance and international business from NYU Stern School of Business.

She was appointed marketing mentor for Afripads in Uganda through the Kering Foundation for Women's Dignity & Rights. She supports various organizations including V-day, the Lower East Side Girls Club, Fashion Revolution USA, 14plus foundation, the High School of Fashion Industries committee, Shine on Sierra Leone, etc

She has also recently joined Vanity Fair and One Young World's list of people leading the charge towards achieving the UN's 17 SDGs. She was featured in Nike's campaign celebrating Women entrepreneur's. She is the recipient of various awards including the Martin Luther King Jr Social Justice award from Upenn, the MOCADA Social Justice award, the Design Miami Visionary award, the Filming On Italy Social Justice award, the Africa-America Institute Entrepreneur Impact Award, the international women of power sankofa award and more.

She is a published author. She has guest lectured at various universities and spoken at various conferences including Harvard, NYU, Upenn, RISD, Radford University, Google, CFDA, IMG, Estee Lauder, One Young World and more.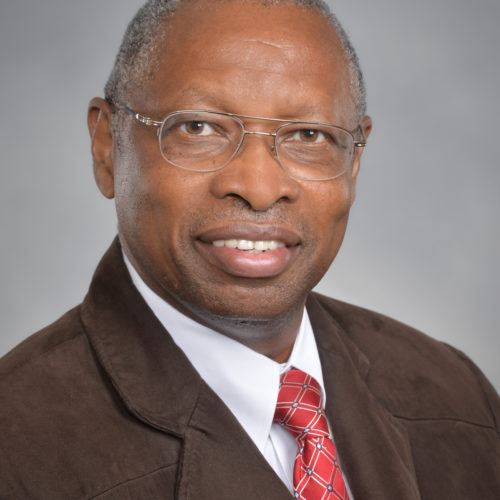 F. George Njoroge, Ph.D.,
Pioneer Award for Impact in Science & Medicine | 2018 Honoree
Dr. Njoroge is currently a Senior Research Fellow at Lilly. Previously, he was a Director in the Department of Medicinal Chemistry at Merck Research Laboratories in Kenilworth, New Jersey where he oversaw chemistry program in infectious diseases platform. Through research his leadership at Merck, an anti-HCV viral drug Victrelis™ (also known as Boceprevir or SCH 503034) was discovered – this medicine was approved by FDA on May 13th 2011 as the first-in-class therapy for HepC treatment and is currently in the market. Dr. Njoroge led his chemistry in the discovery of the second generation HCV protease inhibitor Narlaprevir® that has completed Phase IIb clinical trials and is currently marketed in Russia as Arlansa. He has also worked extensively in the oncology area, especially in the discovery of therapeutic agents that are geared towards intervention of signal trunsduction process in proliferating cells: this work led to discovery of Sarasar®, a farnesyl transferase inhibitor that is currently in Phase II for the treatment of Progeria.

After graduating from University of Nairobi, Kenya in first class honors, George completed his Ph.D. in organic chemistry at Case Western Reserve University, Cleveland, Ohio in 1985 and joined Schering Plough Research Institute (SPRI) in 1988. Dr. Njoroge's research at SPRI has focused on the design and synthesis of orally bioavailable small molecules for treatment of viral diseases and cancer.

Dr. Njoroge has published extensively in professional journals on synthetic organic chemistry and drug design. Dr. Njoroge is an author or coauthor of 134 scientific publications and 104 US granted patents. Dr. Njoroge was inducted into "Hall of Fame" as the latest Hero of Chemistry by the American Chemical Society (ACS) at a ceremony held in Philadelphia on August 19th 2012. He is a recipient of numerous awards, including Emerald Award for Professional Achievement in Industry and Thomas Alva Edison Patent Award for emerging therapies. Dr. Njoroge was conferred with an Honorary Degree of Pharmaceutical Science by Mount Kenya University in the summer of 2014.

Dr. Njoroge has great passion for science and feels very privileged to have been involved in solving challenging problems that have culminated in benefiting mankind in a very significant way. He looks forward to taking this passion a notch higher by working with accomplished scientists all over the world; he is committed to contributing to future innovations that he believes will lead to discovery of new drugs that will make a difference.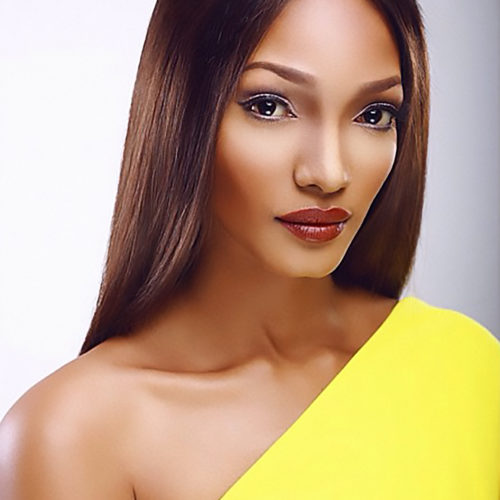 Millen Magese
2018 Global Ambassador Award | 2018 Honoree
Millen Happiness Magese is a world-renowned fashion model and humble humanitarian. When she's not prowling runways in Europe, the United States, Asia and Africa, the former Miss Tanzania can often be found giving her time, talents, and energy to making a difference in the lives of those who are less fortunate through her significant contributions to charities such as the Tanzania Education Trust, African Rainforest Conservancy, and the MacDella Cooper Foundation. She has also established the Millen Magese foundation to empower women and girls of Tanzania.

As a model, Magese is currently signed with Ford Models in New York, NY and Ice Model Management in Johannesburg, South Africa. She has been featured on numerous magazine covers in collaboration with many of the world's top designers and brands including Ralph Lauren, Karen Millen, Alphadi, African Mosiaque, David Tlale, Gavin Rajah, Sun Goddess, Stoned Cherrie, Thula Sindi , Kluk CGDT, Suzanne Heynes, Heni, Clive, Laquan Smith, Tarun Talhian, Priscilla, Deola Segoe, Tiffany Amber, Korto Momulu just to name few. She has appeared on the covers of Cosmopolitan, Ladybrielle, JCK (NY), Uzuri, Bang, and Sawubona magazines and has been the subject of editorial features in Essence, True Love, Cosmopolitan, Elle, O Magazine, Marie Clare, Style, Glamour, and Wanted.

Millen's work has taken her all over the world, to countries including Milan, Hong Kong, Germany, Norway, China, New York, Paris, Spain, India, London and most of the African continent. Her passion to give back to her home country Tanzania inspired her to bring her work back home and start the Millen Magese Foundation. Millen's personal struggle with endometriosis motivated her to begin the foundation, which strives to promote gender equality and empower women and girls in Tanzania through improving access to education and reproductive health services.

Beyond all of her professional talent and subsequent accomplishments, helping others has always been what Millen Magese enjoys the most. Millen suffered in silence about her struggle with endometriosis until 2014, when she began to speak out and advocate for the improvement of menstrual health care for women and girls in all of Africa. She believes the taboo on menstruation needs to be eliminated in all of Africa but especially Tanzania. To pursue this goal, she has advocated for the reform of the Tanzania healthcare system to improve women's health care and specifically reproductive health. She has seen success through her advocacy, as Millen initiated training programs to better equip Tanzanian doctors with education on endometriosis and resources to make a timely diagnosis of women's suffering with endometriosis. Furthermore, she advocates for the pursuit of gender equality through the improvement of education for women and girls and reproductive health services. The pain Millen faced as a young girl during her menstruation would cause her to miss an average of 8 days of school each month. She hopes that no other girl will feel her pain and go through obstacles to receive an education that will allow her to achieve success.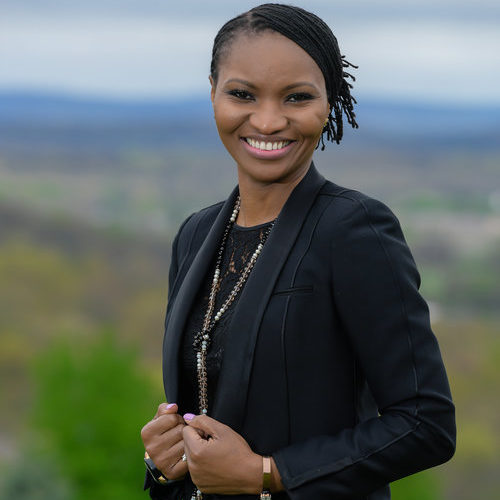 Chinwe Esimai
Corporate Leadership Award | 2018 Honoree
Chinwe Esimai is an award-winning lawyer, author, and speaker, who is passionate about inspiring generations of immigrant women leaders. She is Managing Director and Chief Anti-Bribery Officer at Citigroup, Inc. She is the first to hold this title at Citi. In this role, she oversees Citi's global Anti-Bribery program, which develops and maintains an enterprise-wide framework for compliance with anti-bribery laws and regulations set out by the US, UK, and over 160 countries where Citi does business. Her role covers all of Citi's lines of business and over 200,000 employees worldwide.

Promoted from Senior Vice President to Director, and subsequently, Managing Director within three short years at Citi, Chinwe has overseen global enhancements of the bank's anti-bribery compliance program from its early beginnings, to now leading a team of professionals managing anti-bribery controls across the enterprise.

Prior to Citi, she spent a combined five years at Goldman Sachs, in various regulatory risk management roles, including representing Goldman in regulatory inquiries involving the bank's options and derivatives businesses and serving as anti-bribery officer.

She was a law professor at the University of St. Thomas School of Law where she taught Securities Regulation, Law & Finance in Emerging Markets, and Business Associations. She began her career as a corporate associate at LeBoeuf, Lamb, Greene & MacRae, LLP, where she worked on mergers and acquisitions and capital markets transactions.

Chinwe serves as a thought leader in her industry and speaks frequently at conferences on women and leadership, trends in anti-bribery enforcement, ethics, African economic development, and leveraging fintech to promote integrity in the public sector. She has presented three times at the United Nations, discussing Sustainable Development Goals, Africa Agenda 2063, and entrenching good governance in Africa.

Chinwe shares leadership insights on her blog and through other channels such as Forbes. She is an Executive Council member of the Ellevate Network, a global network for professional women, providing opportunities for women to connect, learn, and invest in themselves.

The Nigerian Lawyers Association named Chinwe Trailblazer of the Year, an award which honors a distinguished attorney whose professional accomplishments and leadership abilities have been recognized in the legal profession (public or private service). She is Chair of the Board of Harambee USA, a non-profit foundation dedicated to supporting education and sustainable development in Sub-Saharan Africa.

She obtained a B.A. in Political Science, summa cum laude, from the City College of NY, and J.D. from Harvard Law School. Chinwe lives in New Jersey with her husband and three children.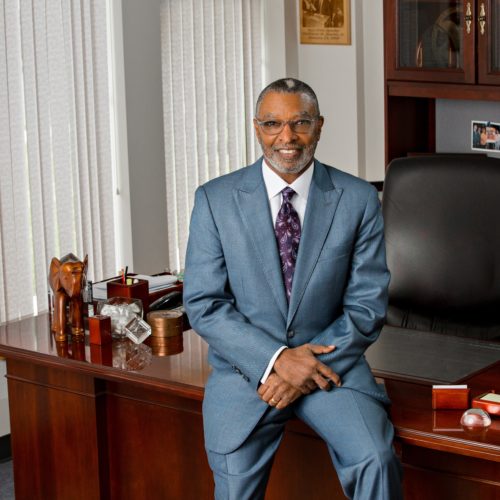 Dr. DeForest B. Soaries, Jr.
Pioneer Award for Impact in Advocacy and Community Development | 2018 Honoree
The Reverend Dr. DeForest B. Soaries, Jr. has served as the Senior Pastor of First Baptist Church of Lincoln Gardens (FBCLG) in Somerset, New Jersey since November 1990. His pastoral ministry focuses on spiritual growth, educational excellence, economic empowerment.

As a pioneer of faith-based community development, Dr. Soaries' impact on First Baptist Church of Lincoln Gardens (FBCLG) and the community has been tremendous. In 1992, he founded the Central Jersey Community Development Corporation (CJCDC): a 501(c)(3) non-profit organization that specializes in revitalizing distressed neighborhoods. In 1996, Soaries founded the Harvest of Hope Family Services Network, Inc. (HOH). This organization develops permanent solutions for children in the foster care system.

From 1999 to 2002, Dr. Soaries served as New Jersey's Secretary of State, making him the first African-American male to do so. He also served as the former chairman of the United States Election Assistance Commission, which was established by Congress to implement the "Help America Vote Act" of 2002.

In 2005, Dr. Soaries launched the dfree® Financial Freedom Movement. The dfree® strategy teaches people how to break free from debt as a first step toward financial freedom. dfree® was featured in a 90 minute CNN documentary "Almighty Debt." He is author of the books "Say Yes to No Debt: 12 Steps to Financial Freedom", and "Meditations for Financial Freedom - Volumes 1&2."

Dr. Soaries currently serves as an independent director at three companies: Independence Realty Trust, Federal Home Loan Bank of New York and Ocwen Financial Corporation.

Dr. Soaries earned a Bachelor of Arts Degree from Fordham University, a Master of Divinity Degree from Princeton Theological Seminary, and a Doctor of Ministry Degree from United Theological Seminary.

Dr. Soaries resides in Monmouth Junction, New Jersey with his wife, Donna, and twin sons.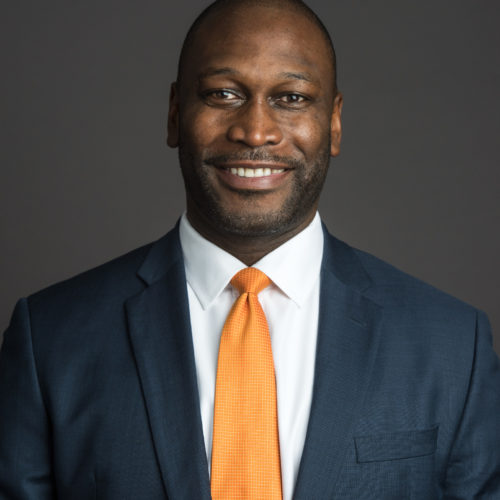 Commissioner Gregg Bishop
Community Development Award | 2018 Honoree
As Commissioner of the NYC Department of Small Business Services (SBS), Gregg Bishop is charged with running a dynamic City agency focused on equity of opportunity, that leads to economic self-sufficiency and mobility for New York City's diverse communities. SBS actively connects New Yorkers to good jobs, creates stronger businesses, and builds a thriving economy in neighborhoods across the five boroughs.

Born in Grenada and raised in East Flatbush, Brooklyn, Bishop began his career at the agency in 2008, and was responsible for a suite of programs designed to make it easier for businesses to start, operate, and grow, and to recover from emergencies. He was successively promoted into higher positions as Deputy Commissioner of the Business Development Division and Assistant Commissioner of the Division of Economic and Financial Opportunity at SBS, where he oversaw parts of the M/WBE program including certification and capacity building to support the business needs of City buyers and prime contractors.
Prior to his career in government, Bishop served as the Senior Manager of Workforce Development at NPower, and the Director of Web Operations at Oxygen Media. He was the Vice President of Technology Operations at TheStreet.com and began his career at VIBE Magazine during the pioneering days of the web.

Bishop received a Master's degree in Integrated Marketing and Management Communication from Florida State University, and a B.S. in Business Administration from Florida A&M University. He is a graduate of Harvard Kennedy School's Senior Executives in State and Local Government program.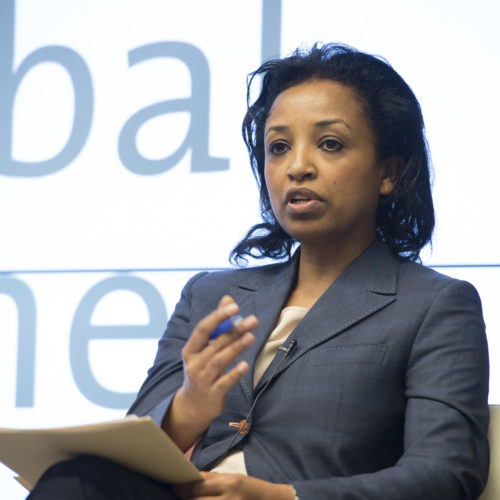 Mimi Alemayehou
Impact in Business Award | 2017 Honoree
Ms. Alemayehou is a Managing Director at Black Rhino Group, a Blackstone portfolio company. Ms. Alemayehou also serves as an Executive Advisor and Chair of Blackstone Africa Infrastructure LP, a premier global investment firm.

Prior to joining Blackstone and Black Rhino, Ms. Alemayehou was the Executive Vice President of The Overseas Private Investment Corporation (OPIC), the development finance agency of the U.S. government, which provides loans, guarantees, and insurance to catalyze foreign direct investment and private equity into emerging markets. Ms. Alemayehou was appointed to the post by President Obama and confirmed unanimously by the full Senate.

During Ms. Alemayehou's tenure from 2010 to 2014, OPIC's portfolio grew by more than 24 percent to $18 billion. Her leadership was instrumental in tripling the corporation's Africa portfolio to nearly $4 billion. Ms. Alemayehou was one of the architects of President Obama's Power Africa initiative to increase energy access across the African continent.

Previously, Ms. Alemayehou was appointed by President George W. Bush to serve as the United States Executive Director on the board of the African Development Bank (AfDB). As the senior Treasury official in Africa, Ms. Alemayehou represented the U.S. on Treasury and development issues and was instrumental in pushing the AfDB to increase its lending to the private sector in support of infrastructure projects. She received a Distinguished Honor Award for her outstanding service from then-U.S. Secretary of Treasury Henry Paulsen.

Prior to AfDB, Ms. Alemayehou was Founder and Managing Partner of Trade Links, LLC, a development consulting firm. Ms. Alemayehou also managed a multi-country trade project in Africa for the International Executive Service Corps, and was Director of International Regulatory Affairs for WorldSpace Corporation, a satellite telecommunications company. She started her career in the U.S. Congress, working for U.S. Representative Mac Thornberry of Texas.

Ms. Alemayehou holds a Master's degree in International Business and International Law and Development from the Fletcher School of Law and Diplomacy, Tufts University.

Ms. Alemayehou was born in Ethiopia and spent her early years in Kenya before emigrating to the United States and becoming a naturalized citizen. Ms. Alemayehou has received many awards from several organizations for her leadership and for advocating private sector investment in Africa. Ms. Alemayehou currently serves on the US State Department's Advisory Committee on Public Private Partnership.

Since 2016, Ms. Alemayehou has also served on the US President's Advisory Council on Doing Business in Africa.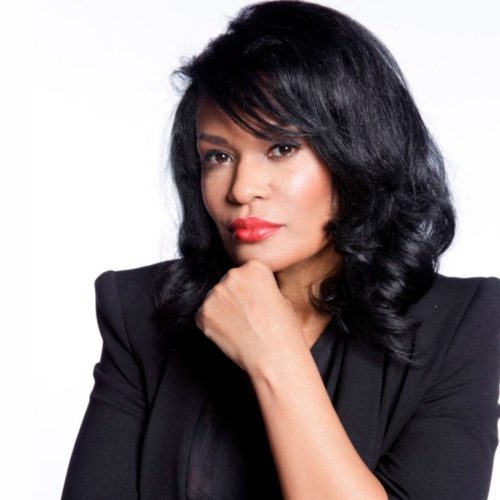 Beverly Bond
Trailblazer Award | 2017 Honoree
A dynamo in true form, Beverly Bond, has blazed trails in the music, entertainment and social entrepreneurship industries. Her body of work, across sectors, has made her one of the most celebrated DJ's, and social innovators of our time.

A true music connoisseur, Beverly Bond's passion for music and her uncanny ability to read the crowd has solidified her as one of the premier DJ's in the world. Over the last decade, Bond, a former Wilhelmina model, has brought her versatile talents to the most highly exclusive events and to a myriad of celebrity clients including Prince, Alicia Keys, Sarah Jessica Parker, Erykah Badu, Sean "Diddy" Combs, Derrick Jeter, Jessica and Jerry Seinfeld, Jay Z, Martha Stewart, and more.

In 2006 Bond founded BLACK GIRLS ROCK! a youth empowerment mentoring organization. Bond simultaneously created the annual BLACK GIRLS ROCK! Awards to celebrate the accomplishments of exceptional women of color who have made outstanding contributions in their careers and stand as inspirational and positive role models in the community.

In 2010, Beverly Bond partnered with BET to share her BLACK GIRLS ROCK! vision with the rest of the world. As the creator and executive producer of the televised show, Bond crafted a program that was groundbreaking in its approach to exhibiting the breadth and depth of talent celebrated by women in the African Diaspora. The premiere of BLACK GIRLS ROCK! Awards on BET, was magnanimous in regards to its motivational impact as well, drawing an impressive 2.7 million viewers and commanding the No. 1 spot on the chart for Black households. Adding to its success, the BLACK GIRLS ROCK! Awards received an NAACP Image Award for outstanding Variety Series or Special.

Beverly's work as a businesswoman, mentor, philanthropist and community leader has earned her a number of prestigious recognitions. EBONY magazine listed Bond amongst their Power 100 list from 2008-2012, making it five consecutive years that Bond was recognized as one of Ebony's "Most Influential Blacks In America." Bond was also recognized as one of ESSENCE magazine's "40 Fierce and Fabulous Women Who are Changing the World," placing her in the company of such notables as First Lady Michelle Obama, media mogul/philanthropist Oprah Winfrey, President of the Republic of Liberia Ellen Johnson-Sirleaf, singer/actress Beyonce, actress Queen Latifah and othesr.

With such diverse talents combined with an unparalleled and passionate devotion to music and to community, it's little wonder that Ms. Bond has emerged as a force in music and a powerful and respected voice in the world. Beverly Bond has created a niche for success, determined to make a difference in the lives she touches that stretches further than ordinary boundaries—a true testament to reaching for the stars.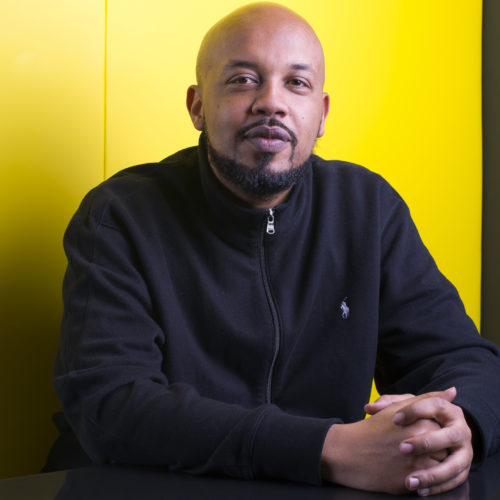 Tuma Basa
Impact in Music Award | 2017 Honoree
As the Global Programming Head for Hip Hop at Spotify, Tuma Basa is responsible for all hip hop programming including some of Spotify's most popular playlists including Rap Caviar, Get Turnt and Gold School, which collectively have over 7 million monthly active users.

Tuma began his career in hip hop with a four-year stint in BET's Music Programming Department right after college. He then went on to spend ten years at MTV in music programming for channels and franchises such as MTV Jams and Sucker Free. While at MTV, Tuma earned his MBA from New York University's Stern School of Business. After MTV, Tuma helped Sean "Puff Daddy" Combs launch REVOLT where he served as Vice President of Music Programming.

Originally from the Democratic Republic of Congo (then called Zaire) in a family originally from Rwanda, Tuma spent his childhood in Iowa and moved to Zimbabwe for his entire teen years. Tuma attended the University of Iowa where he reunited with his favorite US college football and basketball teams, The Iowa Hawkeyes.
​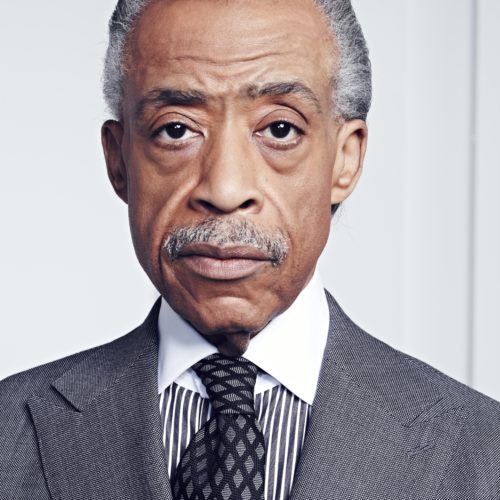 Rev. Dr. Al Sharpton
The Icon Award for Advocacy and Public Service | 2017 Honoree
Rev. Dr. Al Sharpton is founder and President of the National Action Network (NAN), a not-for-profit civil rights organization formed in 1991 with over 100 chapters nationwide, including a Washington, DC Bureau and regional offices across the US. As one of the nation's most-renowned civil rights leaders, Rev. Al Sharpton has been praised by President Barack Obama as "the voice of the voiceless and a champion for the downtrodden". Rev. Al Sharpton also hosts a daily radio show, a national cable news television show and he is an established author.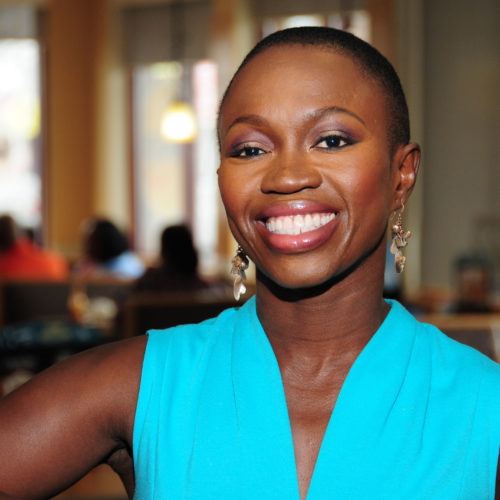 Adenah Bayoh
Entrepreneurship Award | 2017 Honoree
Adenah Bayoh embodies the American dream. At age 13, she escaped the civil war in her native country of Liberia, immigrated to the United States and is now one of the most successful entrepreneurs in her home state of New Jersey.

Adenah is the founder and CEO of Adenah Bayoh and Companies, which is the parent corporation that owns IHOP franchises in Paterson and Irvington, New Jersey and a real estate development portfolio with over $225 million dollars in urban redevelopment projects. Because of the success of her flagship IHOP in Irvington, she is the second largest employer in the Township. This summer, Adenah will launch Cornbread, her signature line of fast casual, farm-to-table, soul food restaurants.

Adenah began her career as an entrepreneur at an early age. After attending a public high school in Newark, New Jersey and putting herself through college, she secured a job in banking and began purchasing multifamily homes as investments. Following the financial success of these investments, she left her banking position to concentrate on building her own businesses focused on transforming and empowering disadvantaged communities.

Inspired by her grandmother, who owned a restaurant in Liberia, Adenah decided to use the
profits generated from her real estate investments to open an IHOP in Irvington, New Jersey. After overcoming financial challenges and a learning curve, she cut the ribbon on her first location in 2008 at age 27, making her one of the youngest IHOP franchisees in the country. In 2010, her location was the fastest-growing in the Northeast, and it remains one of the top grossing in the region.

Adenah continues to build on her success; in January 2015, she was appointed to the prestigious Federal Reserve Bank of New York Advisory Council on Small Business and Agriculture. In December 2015, she was named to Ebony Magazine's Power 100 list alongside such luminaries as U.S. Attorney General Loretta Lynch; Robin Washington, the CFO of pharmaceutical giant Gilead Sciences; and Oscar winning actress Viola Davis.

On June 22, 2015 she proudly cut the ribbon on her second IHOP in Paterson, New Jersey located in the Center City Mall. After expanding her real estate holdings with the acquisition of larger sites, she decided to take the bold step of transitioning from buying, selling, and renting properties to full-scale real estate development. In 2012, she partnered with two other developers to purchase the former Irvington General Hospital site, which had been vacant for nearly a decade, and transform it into an unprecedented $200 million dollar residential and retail community. Additionally, she is in pre-development on the construction of another urban renewal project that will provide 40 residential units in Irvington.

Adenah is also philanthropically involved in the communities where she does business. At IHOP Irvington, she runs a free breakfast program for children under 12, and she hosts dinners for needy families during the holidays. In addition, she allows local nonprofit organizations to hold charitable events at both IHOP locations.

Adenah's accomplishments have not gone unrecognized. She is a sought-after speaker by business, professional, and community organizations; universities; and women's associations. Moreover in March 2014, she was honored as one of the Top 50 Women in Business by the publication NJBIZ and was the cover story in its March 24th issue.

Adenah is a graduate of Fairleigh Dickinson University where she earned a degree in Business Management. Despite her numerous successes, her proudest achievement is being a mother to her two young children.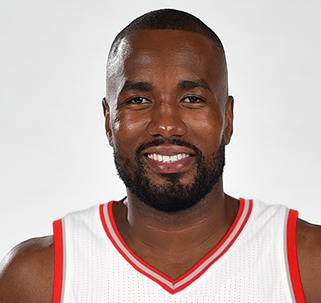 Serge Ibaka
Humanitarian Award | 2017 Honoree
Since being drafted in 2008, Ibaka has earned a place among the most recognized players in the NBA. He grew up playing on the courts of Avenir du Rail and Charles de Gaulle park in Brazzaville, Republic of the Congo. He left at the age of 17 to pursue a professional career, starting in France, then going on to Spain where he was noticed by NBA scouts after standout performances in international showcases. As seen in the acclaimed documentary film series "Son of The Congo," he is conscious about making his off-court journey a priority. When it comes to helping others achieve their highest personal goals Ibaka has made yearly trips home on a mission with the Serge Ibaka Foundation to improve the lives of youth in his hometown and to learn how those improvements can be sustained.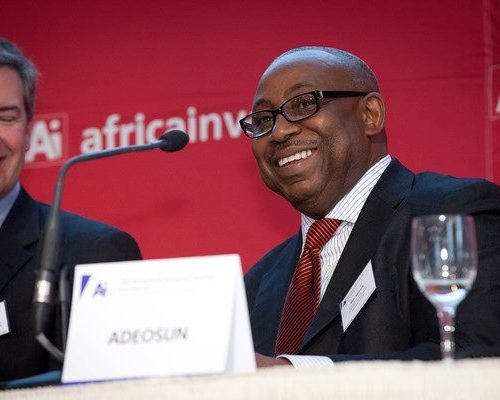 Wale Adeosun
Corporate Leadership Award | 2016 Honoree
With over 20 years of experience in global capital investment and philanthropy as well as over $150 million committed by Kuramo Africa Opportunity Funds (KAOF) into 40 companies in 20 sub-Saharan African countries over the last five years, it is naturally appealing to honour the Investment erudite of very high integrity and professional stance -Wale Adeosun, Founder and Chief Investment Officer of Kuramo Capital Management with the Visionary Leadership Award.

Wale, as he is fondly called, received his MBA from John M.Olin School of Business, Washington University in Saint Louis, Missouri with a concentration in Finance, and his BA in Economics and Business Administration from Coe College, Cedar Rapids, Iowa. He was awarded the prestigious Chartered Financial Analyst designation in 1995 and he is a member of the CFA Institute.

As the Founder and CIO of Kuramo Capital Management, an investment management firm that provides targeted global investment services to institutional investors focused on growth markets with offices in New York City, Lagos, Nigeria and Nairobi, Kenya, Wale Adeosun's Kuramo Capital Management partners the $300 million Kuramo Africa Opportunity Funds (KAOF) which provides access to the tremendous sub-Saharan Africa growth opportunity to U.S Endowments, Foundations and Pension Plans.

In November 2015, Wale was among the 16 Private sector leaders appointed to President Obama's Advisory Council on Doing Business in Africa (PAC-DBIA) and until recently, Wale served as Chair of the Investment Advisory Committee for the $180 Billion New York State Common Retirement Fund and as member of the Sub-Saharan Africa Committee of the Board of the Export-Import Bank of the United States.

Previously, Wale was Treasurer and CIO at Rensselaer Polytechnic Institute (RPI), where he managed $1 billion in endowment and pension assets. He led RPI's increased investment in alternative investments globally and in growth markets, including Africa. From 1999 to 2004, Wale was a Managing Director at The John D. and Catherine T. MacArthur Foundation in Chicago where he had responsibility for over $2 billion in assets managing the hedge fund program and US equities portfolio. Wale has also worked as a member of the Treasury group at Inland Steel Industries, now Arcelor Mittal USA in Chicago managing $2 billion in pension assets.

Wale is a Trustee of the Board of Coe College and also serves as Chairman of the Nigeria Higher Education Foundation (NHEF), a foundation created by the MacArthur Foundation in New York City. Wale was inducted into the New York Chapter of the National Association of Securities Professional's Wall Street Hall of Fame in 2008.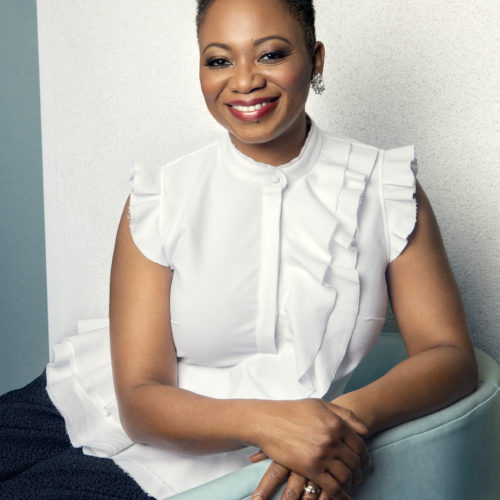 Vanessa De luca
Media Award | 2016 Honoree
Vanessa K. De Luca is Editor-in-Chief of ESSENCE magazine, the preeminent lifestyle magazine for African-American women. As the brand's editorial leader, she oversees the content and vision of the core magazine as well as ESSENCE.com, the daily online destination for African-American women. Her influence extends across ESSENCE's various brand extensions—including top-tier events such as the internationally renowned ESSENCE Festival (held annually during Fourth of July weekend), the ESSENCE Black Women in Hollywood Luncheon and ESSENCE Black Women in Music. De Luca was named to the post in July 2013.

De Luca first joined ESSENCE more than a decade ago as Beauty and Fashion Features Editor, where she directed all style and beauty sections. In 2003, she was named Lifestyle Director, responsible for coverage including food, home, parenting and technology. Additionally, she was a member of the editorial features team, writing and editing numerous impactful stories on subjects ranging from teen dating violence to childhood obesity. In 2005, she was named Executive Editor, managing the editorial team to implement the brand's creative vision, as well as overseeing staffing, systems, operations and the magazine's operating budget. Prior to joining ESSENCE, she served in a variety of editorial capacities at publications such as Life and Glamour.

An award-winning journalist and coauthor of the bestselling beauty and empowerment book, Tyra Banks Beauty Inside & Out, De Luca has been a featured guest on several national television networks, including NBC's TODAY Show; MSNBC's Morning Joe and Melissa Harris Perry; CNN; HLN; HuffPost Live and more.

De Luca received her Bachelor of Arts degree, cum laude, in English and American Literature from Harvard University, and her Master of Science in magazine concentration from Columbia University Graduate School of Journalism. She sits on the board of ColorComm, a networking organization for women of color in communications, as well as the International Black Women's Public Policy Institute. Her recent honors include Advertising Age's A-List for 2015, being featured on Fortune's 55 Most Influential Women on Twitter list, recognition among Folio's Top Women In Media of 2015, a distinguished Alumni Award from Columbia University's Graduate School of Journalism, a "W" award from the YWCA of the City of New York for visionary leadership and an American Society of Magazine Editors (ASME) Award nomination for General Excellence in the Service and Lifestyle category.

De Luca resides with her family in Scotch Plains, New Jersey.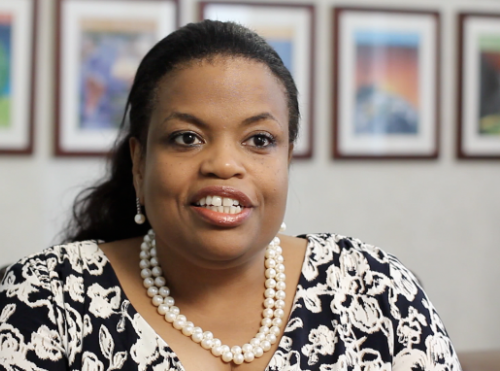 Rosa Whitaker
Trailblazer Award | 2016 Honoree
Born in Washington, D.C and holds Master's and bachelor's degrees from American University in Washington, D.C. and has completed studies in the United Kingdom and Italy as well as at the Foreign Service Institute, USA, Rosa Whitaker is the CEO and President of the Whitaker Group, a Washington, D.C –based consultancy specializing in trade and investment in Africa.

Prior to starting the Whitaker Group, Rosa Whitaker served as the first-ever Assistant US Trade Representative for Africa in the administrations of Presidents Clinton and Bush. During her time there, she developed and advocated for the passage of the Africa Growth and Opportunity Act (AGOA), which has created thousands of jobs on the continent and increased African exports to the US by 300 percent since it signing in 2000.

As the lead US negotiator for bilateral and multilateral trade agreements, she was the prime mover behind a series of unprecedented initiatives to enhance US trade, investment and economic cooperation with African countries.
After leaving the US government in 2003, Rosa Whitaker passion at increasing Africa's share in world trade motivated her to establish The Whitaker Group (TWG) which has blossomed as the premier consulting firm serving global companies investing or expanding business engagement in Africa. Under Rosa Whitaker's leadership, TWG has facilitated over $1 billion in trade, investment and capital to Africa, including the introduction of Kosmos Energy to Ghana to find oil. Till date, Rosa Whitaker has not wavered in her belief that trade and investments are the keys to greater economic development and prosperity for the African people.

In 2014, she was the first American to be given the "Africa Economy Builders" award which complements numerous honors she has been given including the Woman of the Year in International Trade in 2002 by the Association of Women in International Trade, Business Leadership Award by the Nigerian Higher Education Foundation in 2009, named one of Foreign Policy's magazine's Top 100 Global Thinkers in 2010, etc., all recognizing her 30-plus years of demonstrated achievement in forging investment and trade ties with Africa. Apart from these awards, she features regularly in the press on Africa trade issues and has lectured at the National Defense University, MIT and Carnegie Mellon University.

Rosa Whitaker is on the board of several organisations around the world including the Vice Chair of the Executive Board of Mercy Ships; board of the Center for International Private Enterprise (CIPE), the Center for global Prosperity and previously served as Vice Chair of the US-South Africa Business Council.

Married to Nicholas Duncan-William, the Presiding Archbishop and General Overseer of Christian Action Faith Ministries (CAFM), Rosa Whitaker eminently deserves the Trailblazer Award for her pioneer work in Africa business and investment landscape and for helping to shape the continent's rise on the global stage. Her success creed is "I bring to my work the values I live by- integrity in action, excellence in execution, steadfastness in faith."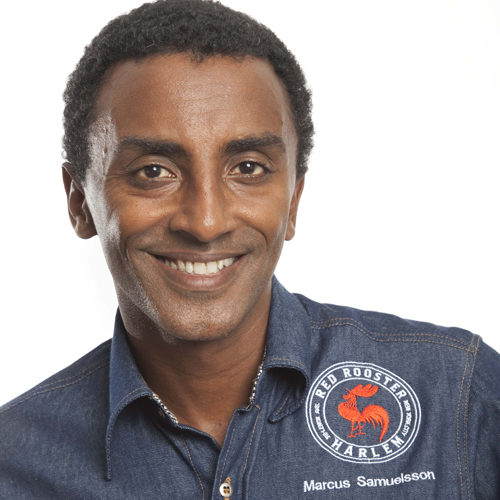 Marcus Samuelsson
Global Ambassador Award | 2016 Honoree
Chef Marcus Samuelsson is an internationally acclaimed chef who has thrilled the food scene with a blend of culture and artistic excellence. Marcus caught the attention of the culinary world at Aquavit. During his tenure as executive chef, he received an impressive three-star rating from the New York Times, the youngest person ever to receive such an accolade.

Marcus is the author of several cookbooks including the James Beard Award Winning The Soul of a New Cuisine and Marcus Off Duty: The Recipes I Cook at Home. In addition to being a successful cookbook author, Marcus released his New York Times Bestseller and James Beard- wining memoir Yes, Chef in 2012 to rave reviews and his young adult book, Make It Messy. Marcus was the winner on Bravo's Top Chef Masters Season Two as well as the second season of Chopped All-Stars. Marcus serves as a recurring judge for Chopped, one of Food Network's highest-rated series with a following of over 20 million viewers a month, and he was a mentor on ABC's The Taste, guiding a team of new culinary talent through a series of challenges. Marcus is also the founder of the acclaimed website Food Republic.

In 2009, Marcus was selected as a guest chef at the White House under the Obama Administration, where he planned and executed the administration's first state dinner honoring Prime Minister Singh of India. Marcus has several philanthropic projects including serving as a Unicef Ambassador, serving as a member of The US State Department's Chef Corps and serving as the Co-Chairman for the organization Careers through Culinary Arts Program, which works with public schools across the country to prepare underserved high school students for college and career opportunities in the restaurant and hospitality industry. As an international patron of the arts, Marcus is honored to be a board member for both The Apollo Theater and the Museum of Modern Art.

His iconic restaurant Red Rooster Harlem celebrates the roots of American cuisine in one of New York City's liveliest and culturally rich neighborhoods. It has earned two-stars from the New York Times and countless accolades for its food, style and connection to the community. Named the Best Neighborhood Joint by Time Out New York, Red Rooster continues to amaze Harlem with the opening of its downstairs supper club Ginny's. He has recently announced plans to open a second Red Rooster inside the new Curtain Hotel in London's Shoreditch, which will bring the essence of Harlem to London with a distinct look at the culture of east London. In Spring 2015, Marcus opened Streetbird Rotisserie, a chicken based walk-in restaurant with dining in and taking out. In 2015, Marcus partnered with the Hamilton Princess and Beach Club to open Marcus', the signature restaurant at the Bermuda hotel. He is also the chef behind Norda Grill in Gothenburg Sweden, American Table and the Kitchen and Table concept; all partnered with Clarion Hotels.

Most recently, Samuelsson partnered with Karilitz and Company, with the support of Mayor De Blasio, former President Bill Clinton, and Tren'ness Woods-Black to co-Produce Harlem EatUp!, a food and culture festival in Harlem in May 2015, which returns for a second year in May 2016. Marcus has also announced the opening of a restaurant at National Harbor in Washington, DC in partnership with MGM Resorts to open in the second half of 2016. In May 2016 he was indicted into the James Beard Foundation Who's Who of Food and Beverage in America.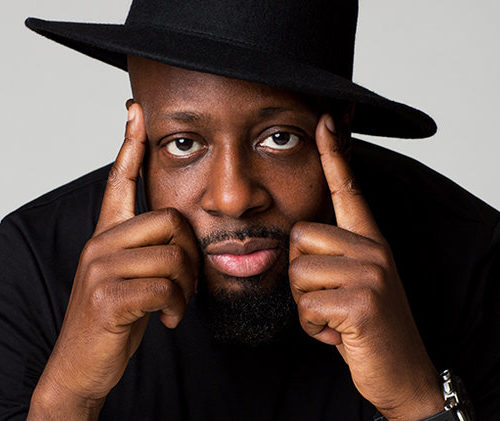 Wyclef Jean
Pioneer Award for Impact in Music | 2016 Honoree
Wyclef Jean, Haitian-born rapper, musician and actor is undoubtedly one of the most celebrated musician ever lived. He has not only impacted his generation, he has helped bridge the gap between the Pan-African community, advocating for unity, integration, and collaboration, particularly in arts and entertainment through his music.

Born on October 17, 1969 in the peaceful town of Croix-des-Bouquets, Haiti, Wyclef Jean's fame soared after forming the legendary Hip-Hop group – the Fugees in the 90's, ranking among the top 10 greatest Hip-Hop groups of all time by MTV. Since his early beginnings with the Fugees, Wyclef amassed an impressive catalogue of hits such as "Gone till November", "911" and "Sweetest Girl" and produced award winning hits for artists as Shakira, Carlos Santana and Whitney Houston, among countless more.

The Score, the title of their second album achieved tremendous commercial success all over the world, topping albums charts in US, Canada, France, Germany, Australia, Sweden and several other countries. Altogether, Wyclef Jean has sold over 100 million albums and incredible 20 million singles worldwide. Wyclef Jean has won three Grammy Awards and in 2011 awarded the National Order of Honour and Merit to the rank of Grand Officer by the President of Haiti-Michel Martelly for his dedication to the promotion of Haiti all over the world.

In 2014, Wyclef collaborated with Carlos Santana, Avicii and Alexandre Pires to release their 2014 FIFA World Cup official anthem "Dar Um Jeito" and partnered with Coca-Cola's Red campaign to release his single "Divine Sorrow" featuring Avicii. Wyclef worked with DJ Xenia Ghali on her recently released "Get Dirty" and created his upcoming single "Rich Girl" with Pusha T. Signed to New York City based independent label Heads Music. Wyclef is currently working on his 7th studio album "Carnival III," dropping later this year.

Wyclef Jean runs a charitable organisation –the Wyclef Jean Foundation which has helped thousands and donated funds to orphanages, hospitals and medical clinics, provide meals and other charitable benefits especially to the downtrodden in Haiti.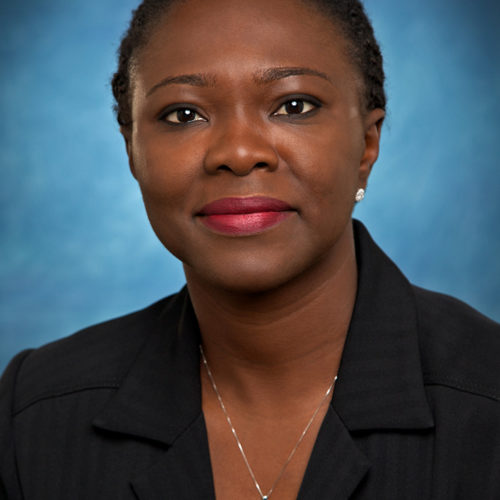 Fumbi Chima
CIO, Burberry | 2015 Honoree
The last of six children raised by a widowed mother, Chima grew up understanding the value of hard work and had great expectations for herself. However, she did not anticipate becoming one of the most-influential women of color in technology. Born in Ibadan, Nigeria, coming of age in the U.K., and succeeding in a career that has spanned the entire world, Fumbi Chima (pictured) is a living embodiment of the modern American dream.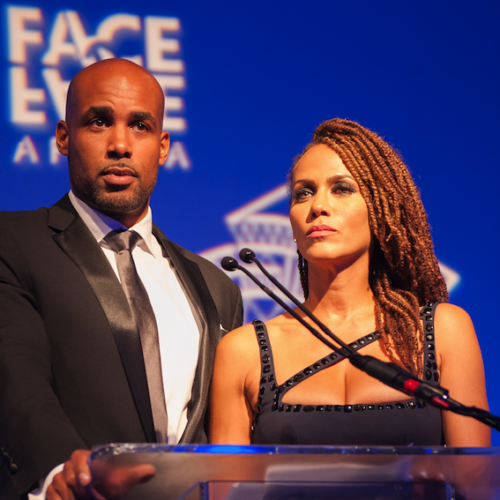 Boris and Nicole Kodjoe
Humanitarian Award | 2015 Honoree
Celebrated actors and power couple Boris Kodjoe and Nicole Ari Parker are exemplary global ambassadors who continue to inspire and pave the way for many young people of African descent. In both their successful acting careers and sacrificial philanthropic work, they have embodied the spirit and magnificence of Africa.

The couple founded Sophie's Voice Foundation (SVF) in 2008 in honor of their daughter Sophie who was diagnosed with spina bifida at birth. By dedicating themselves to a healthful lifestyle, they found ways to address not only their daughter's mental, physical, and medical needs but also the needs of their entire family. Boris and Nicole have committed their resources and celebrity to educating multicultural communities worldwide on the importance of families working together to build healthful lifestyles, one day at a time.

In December 2011, SVF established The Center for Spina Bifida Research, Prevention, and Policy (CSB) at Emory University in Atlanta. Children's Healthcare of Atlanta, Emory School of Medicine, and the Rollins School of Public Health at Emory are also founding partners for this center, which seeks to provide national and international leadership in health care for individuals with spina bifida.

CSB initiatives include the total global prevention of folic acid-preventable spina bifida and the transition for children from pediatric health care into accessible adult health care. Nicole and Boris are extremely excited and motivated to be a voice for those unheard, and to provide education about prevention and a possible cure for this preventable birth defect.

They have dedicated their time, influence, and financial means to such valuable aims as supporting global health and wellness initiatives in multicultural communities. The couple will be launching a new talk show this summer on FOX TV.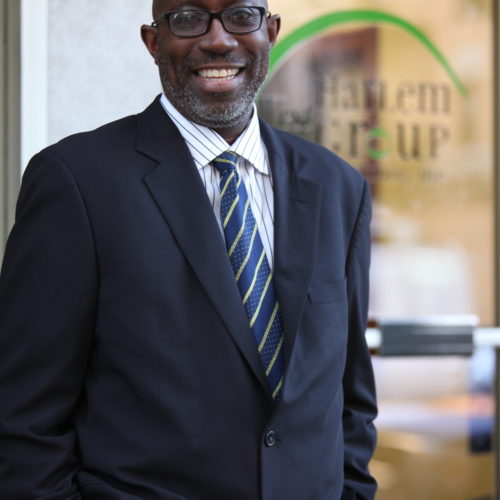 Donald C. Notice
Community Development Award | 2015 Honoree
As Executive Director of the West Harlem Group Assistance (WHGA), Donad C. Notice leverages public and private support to develop affordable housing for Harlem residents. WHGA, though Notice's leadership, has positively impacted African communities in Harlem by providing access to the social support and resources needed, especially as new immigrants.

Donald C. Notice as Executive Director of West Harlem Group Assistance, Inc. (WHGA) oversees more than 120 employees with an annual budget of $6 million. Mr. Notice oversees the implementation and compliance of all programs in WHGA's comprehensive housing and social service portfolio. He joined WHGA in 1992 as Deputy Director and in 1998 succeeded to Executive Director.

For over the past 13 years Mr. Notice has leveraged public and private support redevelop 20 buildings with 404 units of affordable housing including over $ 60 million in construction. This diverse affordable housing portfolio provides safe, quality housing to seniors, low and moderate income families, adults with special needs and the formerly homeless.

In addition he has secured several contracts with HPD, DHCR and HUD to provide a plethora of social services to local Harlem residents including housing counseling, financial literacy and down- payment assistance for first time home buyers.

Prior to joining the WHGA team, Mr. Notice was Director of Hamilton Heights Neighborhood Preservation program for HPD, where he spent seven (7) years successfully underwriting over $60 million in renovations of single and multi-family housing. In addition he successfully completed substantial rehabilitation of 225 units in occupied buildings and planned for and developed 75 city owned buildings totaling 800 units into low income housing.

Mr. Notice serves on numerous boards including Community Impact at Columbia University, NY Women's Chamber of Commerce and the Association For Neighborhood and Housing Development, Inc. He is also a Trustee of Lincoln University.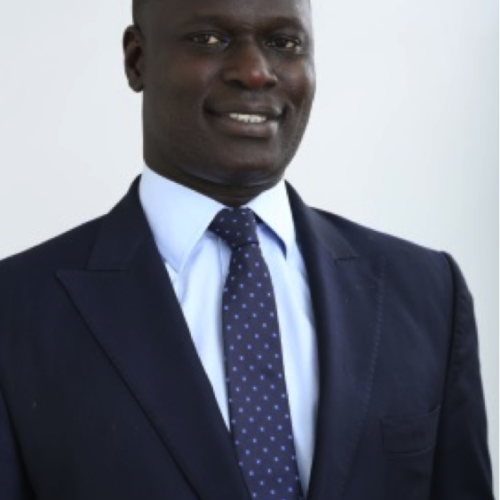 Amadou Gallo Fall
Corporate Leadership Award | 2015 Honoree
Senegalese native, Amadou Gallo Fall, is leading the NBA's efforts to grow the game and build the NBA business in Africa. He oversees the NBA's grassroots basketball development initiatives and its partnerships with marketing, media and consumer product companies.

Fall has been working in this capacity since January 2010 and is currently based at the NBA Africa office in Johannesburg, South Africa.

Fall previously worked for the Dallas Mavericks as Director of Player Personnel and Vice President of International Affairs. He served as the team's goodwill ambassador internationally and oversaw their scouting assignments. He traveled to Africa as an integral part of the NBA's Basketball without Borders camp, the NBA and FIBA's global elite basketball development program that uses the sport to create positive social change in the areas of education, health and wellness.

Prior to his 12 years with the Mavericks, Fall worked for the Senegalese Ministry of Youth and Sports and the Senegalese Basketball Federation. The national team he assembled went on to win the 1997 African Championship and participated in the 1998 World Championships in Greece.

Fall is a magna cum laude graduate from the University of the District of Columbia, where he also played center on the basketball team.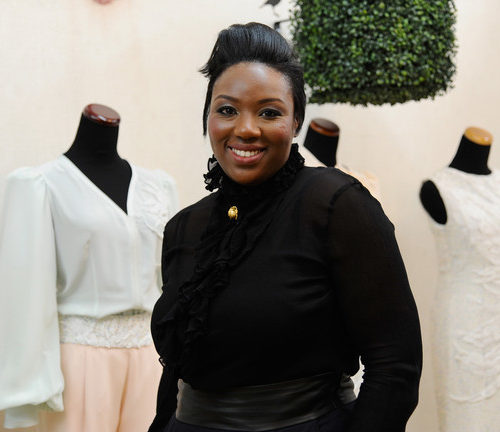 Mimi Plange
Fashion Award | 2015 Honoree
Ghanaian-born and Southern California raised Mimi Plange began her eponymous luxury ready-to-wear brand, "Mimi Plange," in 2010 with a desire to create American sportswear inspired by the creativity of lost African civilizations and the romance of the Victorian Era.

Ghanaian-born and Southern California raised Mimi Plange began her eponymous luxury ready-to-wear brand, "Mimi Plange," in 2010 with a desire to create American sportswear inspired by the creativity of lost African civilizations and the romance of the Victorian Era.

Mimi Plange graduated from the University of California, Berkeley with a BA in Architecture and minor in Dramatic Arts. Upon completion of her studies, she decided her heart belonged to designing clothes rather than buildings and soon enrolled in San Francisco's Fashion Institute of Design and Merchandising.

To fulfill her dream of becoming a fashion designer, Plange packed her bags and headed to New York City. Starting as a merchandiser for a jewelry firm, Plange went on to work as a designer for various sportswear brands for 11 years, before establishing her own fashion consulting firm "SB&P Designs, LLC", now the parent company of "Mimi Plange".

Since its inception, "Mimi Plange" has been featured in The New York Times, T Magazine, Vogue.com, Vogue UK,Vogue India, WWD, Harpers Bazaar,ELLE, Marie Claire, Glamour Magazine,Cosmopolitan, Time Out Dubai, Genlux,Nylon, Zink, and more.

Her designs have been worn by First Lady Michelle Obama, The Princess Astrid of Belgium, Rihanna, Vanessa Hudgens, Kristin Cavallari, Mary Birdsong, Shenae Grimes, Jennifer Missoni, Janelle Monae, Michelle Trachtenberg, Katrina Graham, Regina King, and Estelle, and many more.

In 2011, Mimi Plange collaborated with shoe designer Manolo Blahnik on her Autumn/Winter collection, "Scarred Perfection" which has also been exhibited at the SCAD Trois Gallery in Atlanta and SCAD's Moot Gallery in Hong Kong.

Plange's signature trapunto styles are currently on display at Andre Leon Talley's LBD Exhibit at SCAD Savannah and the Minneapolis Institute of Arts.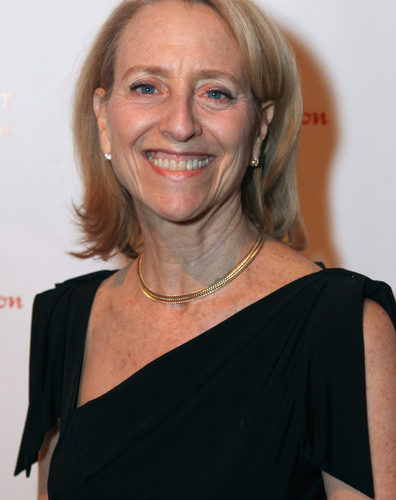 Donna Katzin
Ubuntu Award for Impact in Service | 2015 Honoree
"The end of apartheid was Part One of the struggle. Part Two is the more difficult: To make the miracle endure…We asked you to disinvest. Now we say to you 'Invest. Make South Africa succeed. For the sake of the world."– Archbishop Emeritus Desmond Tutu

Shared Interest was launched in 1994 in response to the call for investment and restructuring in a country that had been torn by apartheid. Led by Donna Katzin as the founding executive director, the organization pioneered the use of partial loan guarantees to encourage commercial banks to lend to low-income black townships and rural communities throughout South Africa. Since then, Shared Interest has emerged a leading social investment fund that mobilizes the financial and human resources of South Africa's lowest income communities of color.

Since 1994, Shared Interest through the leadership of Donna Katzin has helped to create more than 180,000 new small and micro-enterprises, 1.9 million jobs, and 120,000 affordable homes – benefiting more than 2.2 million economically marginalized South Africans. The organization is now extending its work to other Southern African countries, including Swaziland, Mozambique and Zambia.

Previously, she served as Director of South Africa and International Justice Programs for the Interfaith Center on Corporate Responsibility. She has been honored by the South-African-American Organization, received the North Star Fund's Frederick Douglass Award and, in 2014, was honored by the South African Embassy with its Inaugural Friends of South Africa Siyabonga Award.

A board member of the Thembani International Guarantee Fund in South Africa, and the Center for Community Change in the U.S., Katzin holds a doctorate in Human Services Education and Development and has written extensively about South Africa, community development and impact investing, and is also the author of With These Hands, a volume of poetry inspired by the birth of South Africa's democracy.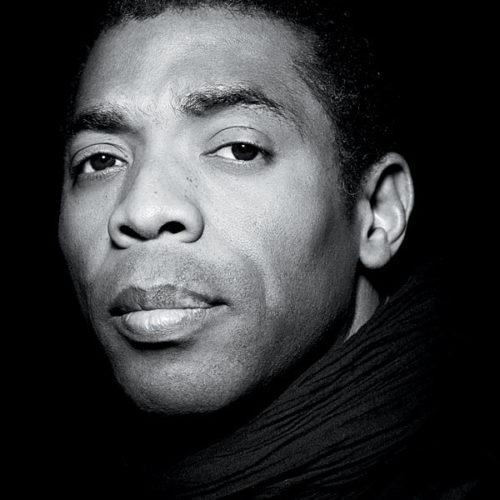 Femi Kuti
Impact In Afrobeat-Music | 2014 Honoree
Getting back to the essence of Afrobeat is the central aim of Femi Kuti's No Place for My Dream, the seventh album in the world-renowned Nigerian singer's 26-year career. But how does one define the essence of such a complex music—one that, since its creation in the late '60s by Femi's father, Fela Kuti, has blended funk, jazz and African folk.

Femi Kuti was born Olufela Olufemi Anikulapo Kuti on June 12, 1962 in London. He grew up in Lagos, Nigeria, where, at 15, he started playing saxophone in his father's band, Egypt 80. In 1986 he formed his own band, the Positive Force. His first record was released in 1995 by Tabu/Motown, followed four years later by Shoki Shoki (MCA), which garnered widespread critical acclaim. In 2001 he collaborated with Common and Mos Def on Fight to Win, an effort to cross over to a mainstream audience, and started touring the United States with Jane's Addiction.

In 2004 he opened The Shrine, his club, where he recorded the live album Africa Shrine. After a 4-year absence due to personal setbacks, he re-emerged in 2008 with Day by Day and Africa for Africa in 2010, for which he received two Grammy nominations. In 2012 he was both inducted into the Headies Hall of Fame (the most prestigious music awards in Nigeria), was the opening act on the Red Hot Chili Peppers' European arena tour and became an Ambassador for Amnesty International. He continues to expand the diversity of his artistry on his new album (2013) No Place for My Dream. Femi Kuti is now a judge on Nigeria's huge TV show Nigerian Idol.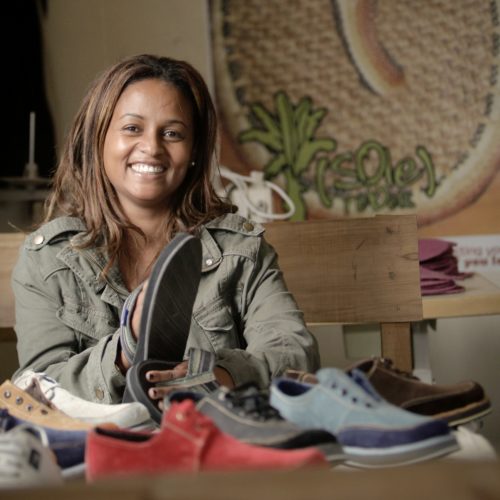 Bethlehem Alemu
Entrepreneurship Award | 2014 Honoree
Bethlehem Tilahun Alemu is Founder and Managing Director of soleRebels, the world's fastest-growing African footwear brand and first to emerge from a developing nation; it is also the first WFTO Fair Trade-certified footwear company.

Bethlehem Tilahun Alemu was born and raised in the Zenabwork/Total area of Addis-Ababa, one of the most impoverished and marginalized communities of Ethiopia. Growing up Bethlehem saw that Ethiopia had plenty of charity "brands" but not a single global brand of its own. So she set out to change all that. Tapping into her community and the nation's rich artisan wealth and heritages, Bethlehem set about re-imagining what footwear could be.

In early 2005 , fresh out of college in addis-ababa , Bethlehem founded the trailblazing footwear company SoleRebels to provide solid community-based jobs. Flash forward five years, many shoes and hundreds of creative, dignified and well paying jobs later, SoleRebels is the planets fastest growing African footwear brand, the world's first and only World Fair Trade Federation [WFTO] FAIR TRADE certified footwear company and the very 1st global footwear brand to ever emerge from a developing nation !

Through soleRebels, Tihahun Alemu has created hundreds of well-paid jobs in Ethiopia that have not only empowered her community and country, but has presented a dynamic face of African creativity to the global market. She continues to shift the discourse on African development from one of poverty alleviation to one about prosperity creation driven by local Africans maximizing their talents and resources.

Tilahun Alemu was the first female African entrepreneur to address the Clinton Global Initiative and was named Outstanding African Business Woman by African Business Awards in 2011. She was listed on Forbes magazine's 20 Youngest Power Women in Africa in 2011 and named one of Africa's Most Successful Women in 2012.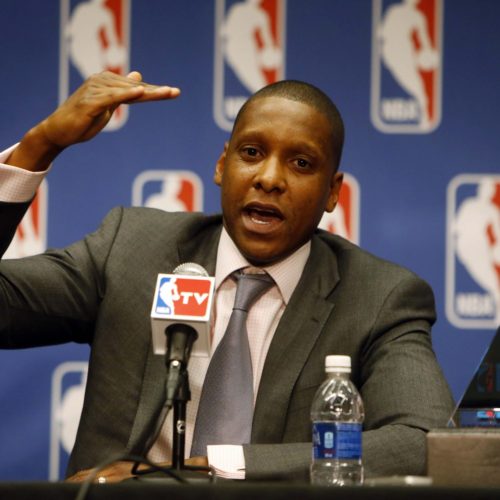 Masai Ujiri
Trailblazer Award | 2014 Honoree
On May 31, 2013, Masai Ujiri was named President and General Manager, Basketball Operations. He returns to the Raptors organization where he received his first front office position in 2007. Ujiri, 42, had spent the past three seasons as Executive Vice President of Basketball Operations for the Denver Nuggets. He was named 2012-13 NBA Executive of the Year after leading the Nuggets to a team-record 57 wins and a league-best 38-3 home court mark.

Considered one of the most proactive executives in the NBA, Ujiri got his NBA front office start in Toronto in 2007 joining the franchise as director of global scouting. He was elevated to assistant general manager, player personnel, in 2008 and worked closely with current team President Bryan Colangelo. His duties included overseeing the scouting and personnel departments, talent assessment and related data management. On August 27, 2010, Ujiri became the first African-born GM in the NBA when he was hired to run the Nuggets' basketball operations department. It was also his second stint with the club after working as a scout from 2003-06 and the team's director of international scouting during the 2006-07 season. Prior to joining Denver, he worked as an international scout for the Orlando Magic.

A native of Nigeria, Ujiri brings tremendous knowledge and extensive global connections to the Raptors front office. He played professionally in Europe for six years, with stops in Belgium, Germany, England, Greece and Finland. He has scouted all over the world, including Europe, Africa, Asia and South America. Ujiri has also managed and coached the Nigerian junior and senior national teams.

On a humanitarian level, Ujiri has been tireless in his efforts to promote and develop the game of basketball throughout Africa. He is the founder of the Giants of Africa Foundation, which launched the Top 50 and Bigman camps in his homeland. Ujiri also has served as the director of the NBA's Basketball Without Borders program since 2002. Ujiri was introduced to basketball at age 13 and quickly fell in love with the game. He went on to play at Bismarck State College and Montana State University-Billings (formerly Eastern Montana College).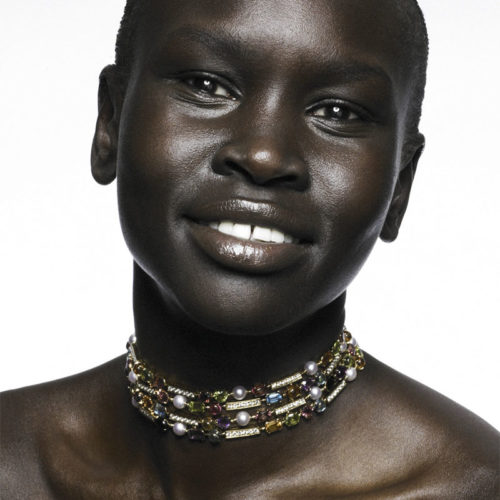 Alek Wek
Global Ambassador Award | 2014 Honoree
Elle magazine took a risk by featuring dark-skinned, Sudanese model, Alek Wek, on the cover of its November 1997 issue. However, the result was a wave of reader responses and letters-to-the-editor from both women and men who were ecstatic to see different standards of beauty represented in the fashion industry. Oprah later commented to Alek on her show, "If you'd been on the cover of a magazine when I was growing up, I would have had a different concept of who I was."

Alek was born in Southern Sudan and raised in the Dinka tribe. At fourteen, she was forced to flee to London to escape civil war. Soon thereafter, Alek was discovered at a London street fair. She quickly rose to the top of the modeling industry and was named "Model of the Decade" by i-D magazine, one of People magazine's "50 Most Beautiful People" and one of the "50 Most Influential Faces in Fashion". New York Magazine also named her one of the "50 Most Beautiful New Yorkers".

Alek's influence extends far beyond the fashion world; she spoke at the International Black Caucus Foreign Affairs as a member of a panel that included Hilary Clinton, Congressman Daniel Payne, and Danny Glover, among other influential figures. Alek has also served on the advisory board for the U.S. Committee for Refugees. She speaks in New York area schools to raise awareness around famine in Southern Sudan and educate children on the importance of nourishment. She has also launched the Bracelet of Life campaign in conjunction with Médecins Sans Frontières/Doctors Without Borders. Alek also works closely with AIDS awareness organizations, children's charities, and non-profits dedicated to breast cancer research. Most recently, she collaborated with Bono's (RED) organization and Diptyque candles to help fight AIDS in Africa.

She has been featured in ad campaigns for Clinique Happy, Ralph Lauren, Jean Paul Gaultier, Banana Republic, Joop, Nars, Issey Miyake, Moschino, the Gap, Ann Taylor, Michael Kors and MAC Cosmetics. Alek also appeared in Coach's "Most Influential People" campaign and teamed with De Beers to promote the company's diamond brand, "Forevermark". Alek has also appeared on the covers of prominent international fashion magazines that include i-D, Elle, Essence, L'Officiel, London Style, Deutsch, New York Magazine's Fashions of the Times, and the Sunday Times Style Magazine.

She has walked the runway for top fashion houses such as Calvin Klein, Michael Kors, Christian Dior, Gucci, Fendi, Jean Paul Gautier, Vivienne Westwood, Chanel, John Galliano, Alexander McQueen, Ralph Lauren, Donna Karan, Zac Posen, Hermès and Helmut Lang. Alek dedicates her free time to another one of her passions: design. She has designed multiple seasons of handbags for her line, Alek Wek 1933. Alek also enjoys acting and made her debut in the film Four Feathers alongside Kate Hudson and Heath Ledger.

Alek has written and published a memoir, ALEK: From Sudanese Refugee to International Supermodel. She remains actively involved with Southern Sudan and is an ambassador for The Office of the United Nations High Commissioner for Refugees. Alek recently travelled back to her hometown to celebrate the 1 year anniversary of her nation's freedom.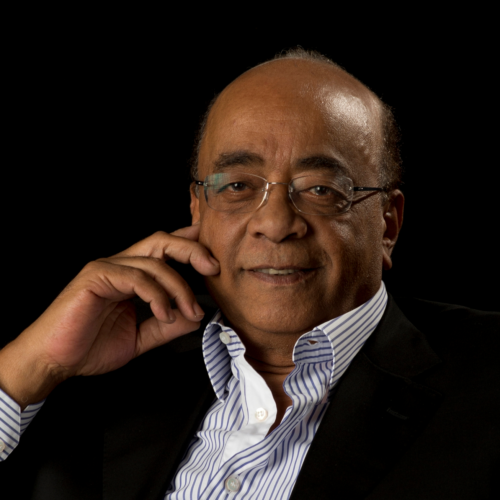 Dr. Mo Ibrahim
Lifetime Achievement Award | 2014 Honoree
Dr. Mo Ibrahim is a global expert in mobile communications with a distinguished academic and business career. More recently, he has played a leading advocacy role on issues of African development and governance, through his Foundation and through participation in a range of global initiatives.

After a long career in academia, six years as Technical Director for Cellnet of BT, and founding a consultancy and software company, Mobile Systems International, in 1998 Dr. Ibrahim founded Celtel International to build and operate mobile networks in Africa. Celtel became one of Africa's most successful companies with operations covering more than a third of the continent's population and investing more than $750 million in Africa. The company was sold to MTC Kuwait in 2005 for $3.4billion.

In 2006, Dr Ibrahim established the Mo Ibrahim Foundation to support good governance and great leadership on the African continent. The Foundation focuses on two major initiatives to stimulate debate around, and improve the quality of, governance in Africa. The Ibrahim Index of African Governance provides civil society and governments with a comprehensive and quantifiable tool to assess governance and promote accountability. The Ibrahim Prize for Achievement in African Leadership recognises and celebrates excellence. Dr Ibrahim is also Founding Chairman of Satya Capital Limited, an investment fund focused on Africa.

Dr Ibrahim has received numerous honorary degrees and fellowships from a range of academic institutions. He is also the recipient of a number of awards including: The GSM Association's Chairman's Award for Lifetime Achievement (2007), the BNP Paribas Prize for Philanthropy (2008), the Clinton Global Citizen award (2010); the Millennium Excellence Award for Actions in Africa (2012), the David Rockefeller Bridging Leadership Award (2012) and the Africare Leadership Award (2013).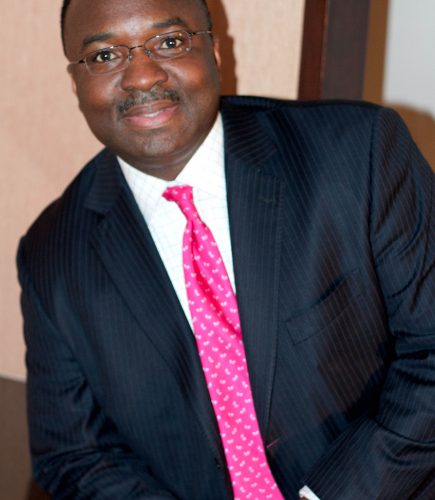 George Ntim
Service Award | 2013 Honoree
Serving our community is what he does best. The only African to climb up the difficult ladder to become the Director of VIP Guest Relations and Community Services at the Marriot Marquis Hotel in NYC, Ntim is using his position to bring change to his country, Ghana.

He founded the African Development Foundation (ADF) to promote goodwill and strengthen relationships between America and Africa through youth-oriented initiatives, with an outreach that includes providing African youths with computer training, health-related resources, and recreational outlets.

One of the many initiatives of the foundation is to promote baseball in Africa. The foundation has taken many major league baseball players to Africa to teach kids how to play and to encourage them to always use positive outlets. The foundation is currently building the first ever baseball field in Africa.

Hailing from Ghana, Mr. Ntim believes that sports can play a significant role in Africa's economic liberation.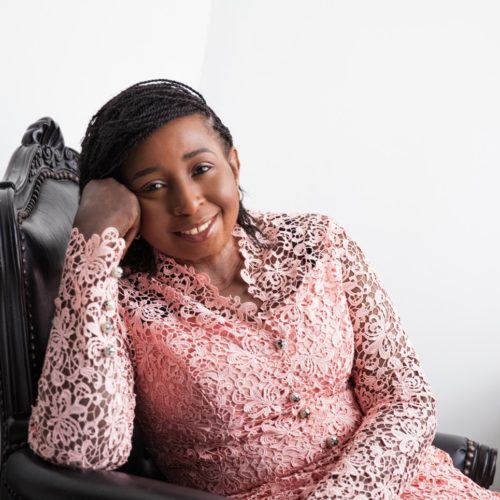 Peace Anyiam-Osagwe
Trendsetter Award | 2013 Honoree
Peace Anyiam-Osigwe is a visionary and catalyst who is one of African film's leading proponents. She has been at the forefront of the process to develop the film industry in Africa, creating several national and pan-continental programs and initiatives to bridge Africa's filmmaking communities with financial and international sectors.

Peace Anyiam-Osigwe is a visionary and catalyst who is one of African film's leading proponents. She has been at the forefront of the process to develop the film industry in Africa, creating several national and pan-continental programs and initiatives to bridge Africa's filmmaking communities with financial and international sectors.

An experienced producer and filmmaker,Peace Anyiam-Osigwe chairs the African Film Academy and is the founder and CEO of the African Movie Academy Awards (AMAA), which has grown in the past decade into the premiere award program for African film. AMAA has brought not only much needed peer review and acclamation but has also introduced international critique, appraisal and acceptability to the industry. She is also a Trustee of the Osigwe Anyiam-Osigwe Foundation.

She was selected as a TED Fellow in 2009 and serves as a jury member for various international film festivals, including Berlin Film Festival, ION International Film Festival and Cines del Sur. Peace serve as the Creative Director of Africa International Film Festival and is a frequent commentator and lecturer on African film and Arte.

Recently, Peace Anyiam-Osigwe received the Pan African Film Festival/Africa (PAFF) Channel Visionary Award for her efforts in promoting African culture through her internationally recognized African Movie Academy Awards (AMAA). She was also nominated for 'Creative Entrepreneur of the Year' by the Creative Entrepreneurs Association of Nigeria and bestowed with the African Vision Award for Innovative Initiatives for African Cinema at the 60th edition of Cannes Film Festival.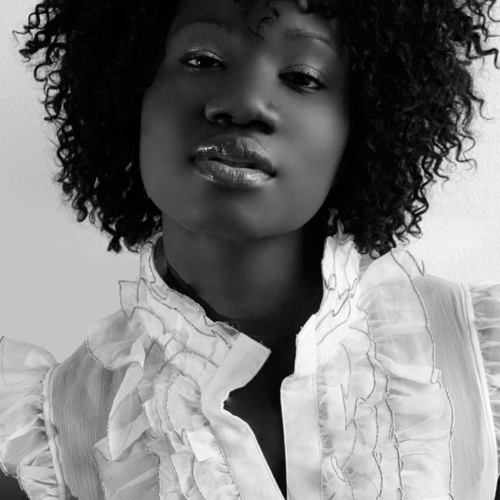 Korto Momolu
Fashion Award | 2013 Honoree
Korto Momolu is a notable name in today's fashion world and one of Africa's leading international fashion designers. She was the first African designer to be featured on Project Runway, where she stood out as an extraordinary talent and was awarded the fan favorite prize, and ended the season as first runner up.

Born In Liberia, Momolu immigrated to Canada due to a civil war and became devoted to using the opportunity she has to empower young Africans who dare to dream. Today, Momolu has formed a partnership with Dillard's Incorporated to design an eye-catching collection of handbags and jewelry that is currently in more than 70 stores nationwide. Additionally, she teamed up with Madera Exotic Woods to design "The Saba Collection", an exclusive line of fashionable eco-friendly wood jewelry.

Devoted to serving the community at large, Mormolu was appointed as a "Goodwill Ambassador" for the Tigerlily Foundation, a breast cancer organization providing full lifecycle, service-oriented assistance to young women.

Highlighted as the designer to watch by New York Magazine, Momolu's collections have been featured nationally and internationally, including at the famed New York Fashion Week. She continues to be a role model for aspiring fashion designers around the world.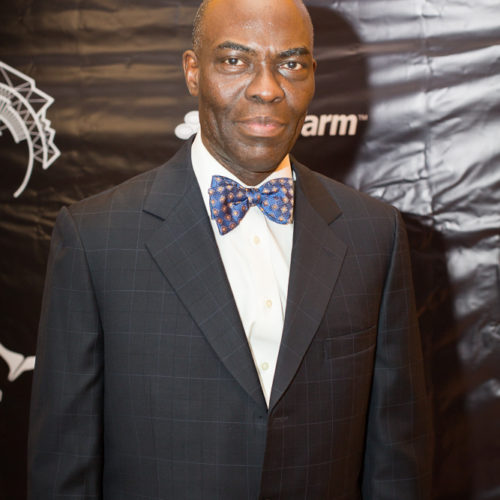 Aziz Adetimirin
Media Award | 2013 Honoree
Aziz Gueye Adetimirin is an entrepreneur and a trailblazer. As the founder, president and publisher of The Network Journal Communication Inc. Adetimirin is praised for being one of the pioneers of digital media when The Network Journal became one of the first black media to launch an online platform in the 90s.

Adetimirin emigrated to the United States in 1974 from West Africa. A fervent believer in education, he attended the Academy of Aeronautics in Queens, New York, where he achieved academic recognition earning first his associate's degree in Applied Science in 1983, and in 1984 a bachelor's degree in Technology from the New York Institute of Technology in Old Westbury, NY. Aziz is also a U.S. veteran, having served in the United States Air Force where he achieved the rank of Staff Sergeant.

Aziz's experience as an engineer included service at major corporate aeronautical entities from New York to San Francisco, such as Fairchild Republic, United Airlines, Sikorsky Aircraft and Pan American World Airways. While working at these organizations, he was able to refine his management skills and develop strong leadership. He successfully transferred his skills as an aeronautical engineer to his communications and publishing enterprise

Following Pan American Airways' closure in 1991, where he had risen to the rank of Supervisor of Production Control, Adetimirin used this opportunity to pursue his long held dream of entrepreneurship. In September 1993, recognizing the need for accurate dissemination of business information, he decided to publish The Network Journal. Today, the magazine's readership is more than 86,000. Additionally, by anticipating trends in electronic media, Adetimirin established The Network Journal's Web site in 1996, becoming one of the first African-American publications to establish an online presence (www.tnj.com).

Aziz has been honored by the Caribbean-American Chamber of Commerce and Industry as "Entrepreneur of the Year;" by Miss Black World NY Organization as a "Man of Distinction;" is the recipient of a "Sons of Africa" award by the African Center Foundation; inducted as a Pi Eta Kappa Honorary Fellow at Medgar Evers College of the City University of New York; and the Trail Blazer in Media and Publication Award by G&B Foundations.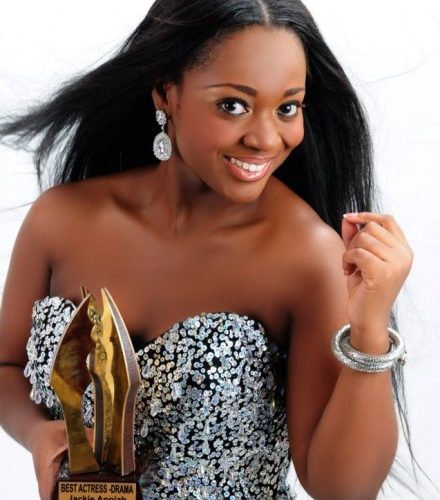 Jackie Appiah
Entertainment Award | 2013 Honoree
Jackie Appiah is a celebrated African actress with years of acting experience to her credit. From her early role as the sweetheart of the TV drama series, 'Things We Do for Love', she has evolved into one of the most recognized faces in African cinema.

Jackie Appiah has warmed her way into the hearts of many with performances in productions from her native Ghana to Nollywood and Black Hollywood.

She has won the prize for both best actress in a lead role and supporting role at the Africa Movie Academy Awards, as well as several other awards including a National Youth Achievement Award from the President of Ghana, H.E John Dramani Mahama 2012. She recently won The Africa Magic Viewers Choice Award as Best Actress 2013.

She continues to be one of the most recognizable faces in African entertainment worldwide, always bringing a level of professionalism, commitment and passion to her work.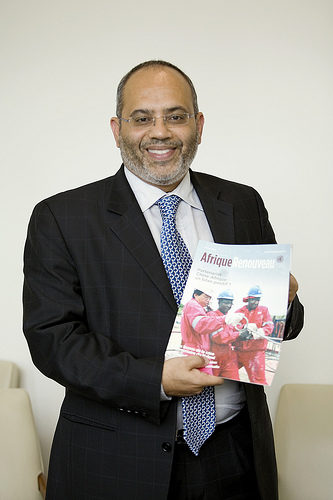 Dr. Carlos Lopes
Leadership Award | 2013 Honoree
Dr. Carlos Lopes is a visionary and exemplary leader who has played an integral role in development and progress over the last decade. He was appointed by Secretary-General Ban Ki-moon as the eighth Executive Secretary of the Economic Commission for Africa (ECA), at the level of UN Under Secretary-General, in September 2012.

Dr. Lopes previously served as Executive Director of the United Nations Institute for Training and Research (UNITAR) in Geneva and Director of the UN System Staff College in Turin at the level of Assistant Secretary-General from March 2007 to August 2012. Dr. He was appointed UN Assistant-Secretary-General and Director for Political Affairs in the Executive Office of the Secretary-General during the period 2005 to 2007.

A native of Guinea-Bissau, Dr. Lopes has actively contributed to research on development issues. Specialized in development and strategic planning, he has authored or edited 22 books and taught at Universities and academic institutions in Lisbon, Coimbra, Zurich, Uppsala, Mexico, São Paulo and Rio de Janeiro. He is affiliated with a number of academic networks, and has helped establish various non-governmental organizations and centers for social research, in particular in Africa.

Under his leadership, the ECA has made notable contributions towards the economic stability of Africa and continues to actively address many of the continent's development challenges.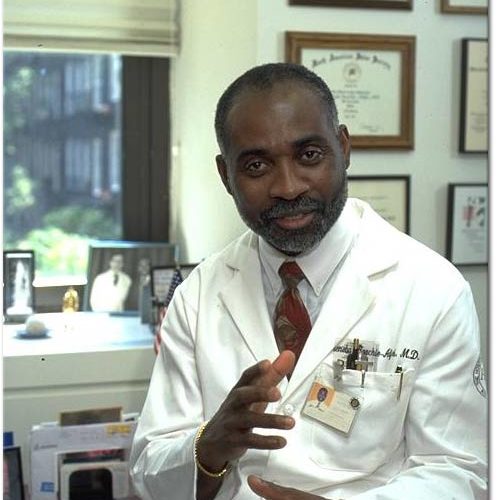 Dr. Oheneba Boachie-Adjei
Humanitarian Award | 2013 Honoree
Dr. Oheneba Boachie-Adjei is the President and Founder of FOCOS (Foundation of Orthopedics and Complex Spine). A native of Kumasi, Ghana, Dr. Boachie-Adjei emigrated to the United States in 1971 and completed undergraduate studies at Brooklyn College where he received a Bachelor of Science (summa cum laude) in 1976. He went on to receive his Doctor of Medicine Degree from Columbia University's College of Physicians and Surgeons in 1980.

Before his journey to the United States, Dr. Boachie had long dreamt of becoming a healer. At age six, young Dr. Boachie fell deathly ill. His family feared the worst until a locally born, Western trained physician examined young Dr. Boachie and cured him. From that day on, Dr. Boachie vowed to dedicate his life to saving others as this doctor had done for him. Dr. Boachie-Adjei is currently the Chief of the Scoliosis Service at Hospital for Special Surgery (HSS) and a Professor of Orthopedic Surgery at Weill Cornell Medical College. He is an attending surgeon at both HSS and New York Presbyterian Hospital. Dr. Boachie-Adjei has published and lectured extensively on spine surgery and is an inventor who holds several patents for devices used in spine surgery. He is world renowned specialist in complex spine deformities and has traveled the world treating both adult and pediatric patients.

In 1998, Dr. Boachie-Adjei founded FOCOS as a way to provide orthopedic care to patients in need in his native, Ghana. With the help of colleagues and supporters throughout the world, Dr. Boachie-Adjei leads teams of volunteers to Ghana four times each year to provide surgical care to treat complex spine and joint deformities. Since inception, Dr. Boachie-Adjei has raised more than $16 million for FOCOS. In 2012, he opened the FOCOS Orthopedic Hospital, one of the first state-of-the-art, full service specialty hospitals in Africa. The facility is equipped with two operating theatres, an outpatient clinic, physiotherapy center, laboratory, radiology center, and patient wards. To date, the team has completed more than 1,250 complex spine and joint surgeries and has treated more than 30,000 patients.

At the end of 2014, Dr. Boachie-Adjei will retire from his private practice at HSS to return to Ghana full-time. He will serve as chief surgeon at the FOCOS Orthopedic Hospital and will focus his attention on building a sustainable infrastructure for continued quality care. Dr. Boachie-Adjei will remain President of the FOCOS USA Board of Directors and will return to HSS as needed to treat patients in the United States.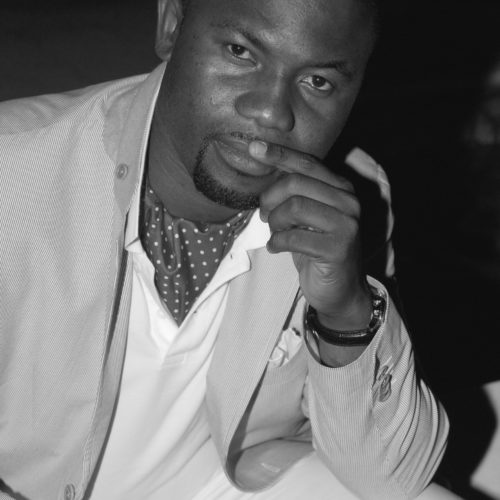 Edward Armah
Fashion Award | 2011 Honoree
Edward Armah is a Fascinating African Committed to Excellence. Known by many as "the bowtie man," the Ghanaian born and bred designer is enhancing Africa's image globally through fashion. He relocated from London to the United States a decade ago with the goal of rejuvenating the men's fashion industry with something unique and dazzling.

After working for big names in the fashion industry such as Neiman Marcus, Saks Fifth Avenue, and Oxford Clothing, Edward Armah decided to take his passion for fashion to the next level and really tap into the creative and innovative mind that he enveloped. Inspired by his eclectic mix of experiences spanning his life's journey from Africa to the United States of America, Edward Armah was ready to start his own luxury men's furnishing goods business.

In 2009, Edward Armah founded BUTTERFLY BOWTIES LLC now EDWARD ARMAH, a company that designs, manufactures, markets and sells a branded line of high-end luxury men's furnishing goods including handmade bowties, ascots, vests and silk robes.

EDWARD ARMAH, the brand, came into being with the intent of creating the most innovative and finest men's furnishing goods with a sense of style that men had not seen for many years. The company derived its original name from Armah's adoration for butterflies. His handmade bowties, the first line of products he ever manufactured, resembled a butterfly. With the evolution of time, Butterfly became the line of bowties in the founder's collection and not the brand name.

Edward Armah's idea of a bowtie that can be worn in four different ways, has gained much popularity across borders. While some consider the invention life altering, others consider it a breakthrough in the fashion industry. Under the umbrella name BUTTERFLY BOWTIES, EDWARD ARMAH'S reversible handmade bowties have turned heads and raised brows as they manifest the true marriage between art and style.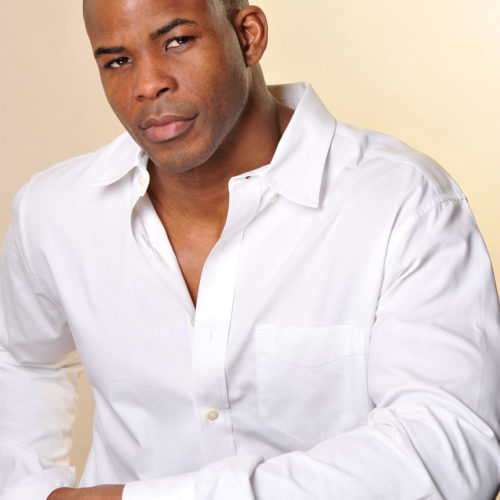 Ngoli Okafor
Rising Star Award | 2011 Honoree
Ngoli Okafor is a Fascinating African Committed to Excellence. He has penetrated barriers facing African immigrants in the U.S. to become one of the most celebrated celebrities of his time. Ngo credits his success to growing up in Nigeria. "I learned to be strong at a very early age and mediocrity was never accepted in my family. I knew that I had to be the best at everything I set my mind on."

Ngo attended the prestigious University of Connecticut where he received a degree in computer science. After working in the industry for a while, Ngo was still unsatisfied and wanted to pursue his love of sports. He accidentally stumbled into boxing when a simple workout routine (punching the bag, jumping rope, etc) quickly grew into an all-consuming passion for Ngo, who, at the urging of several fashion photographers, had relocated to New York City to pursue modeling. With the fierce dedication he's applied to his work throughout his life, he immersed himself in the ring, training five to six hours a day…every day.

After winning the Golden Gloves in 2008 and 2009, Ngo decided to try something else and focused more on modeling and acting. Throughout his modeling career, Ngo has posed with supermodels like Gisele Bundchen (V Magazine) and superstars like Mary J. Blige (MAC Cosmetic's Viva Glam campaign). He's appeared in more than a dozen issues of Men's Health Magazine, has produced two best-selling calendars and has been featured in publications ranging from Vogue and W to ESPN and Fortune.

Most recently, he was celebrated alongside five Olympians in the Spring issue of the Wall Street Journal Magazine. As a result of all of his efforts, he is acknowledged as one of the most downloaded black male models on the internet. His television work has included stints on soap operas and TV series. He just finished work on a feature film titled "Jeremy Fink and The Meaning of Life". Ngo also worked on "The Rebound", starring Catherine Zeta Jones, which opened in theaters in summer 2010 and he's currently at work on, "Triumph of the Will," a feature-length documentary, which chronicles his journey from Nigeria to the top of the boxing world. One of Ngo's goals is to bring more awareness to the importance of sports in Nigeria.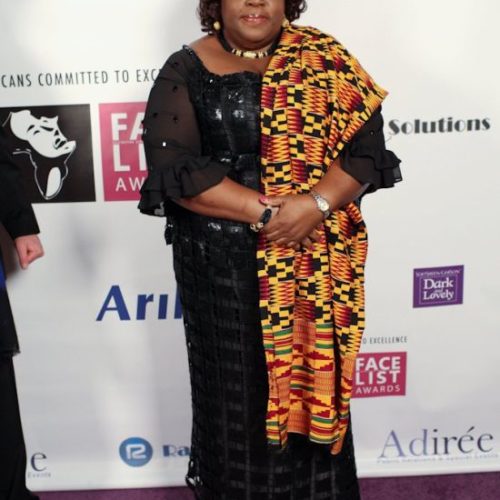 Lilian Blankson
Media Award | 2011 Honoree
Lilian Blankson is a Fascinating African committed to Excellence. Upon entering through the doors of BET Networks, Ms. Blankson was determined to use her new position to help bridge the gap between the African and the American entertainment industries.

Ms Blankson's journey with BET Networks began with the Sports, Specials and Primetime Division. She assisted in managing each division and quickly learned from ground up her way around television production and the entertainment business overall. As the eventual Senior Manager of Specials, she created and owned her roles which included overseeing the balloting process for the BET Awards, Hip- Hop Awards, and the Comedy Awards.

In January 2008, Blankson was hand picked to assist in the launch and operation of BET Networks' International channel in the UK, Ireland, Africa, and the Middle East. Her strategic ability to equally encompass both her American and African roots made her a perfect candidate for the job. She currently serves in a variety of roles in this position: Director of Programming Content, Writer and Producer, Talent Relations and consulting on African Programming.

Deeply connected to her current position, she is committed to the advancement and positive promotion of Africa and its artists. This commitment is evident when one considers her involvement in BET's profiles of African artists such as P-Square, MI, Kojo Antwi, D'Banj & 2Face Idibia to name a few, the inclusion of a Best International Act Category on the BET Awards, and the recent all Ghanaian Cypher with D-Black, Sarkodie, Kwaku-T, Ayigbe Edem, Tinny, BabyG & Reggie Rockstone that she produced, arranged and directed. The cypher made history, garnered a great deal of attention (over 50,000 views collectively in less than a week,) and was included as part of the BET Hip-Hop Awards exclusively for the international channel.

A few years ago, Blankson launched Princess Publications and self published her first book, Rain Love Poetry & Portraits. The work is a beautiful coffee table book that overflows with exquisite black and white portraits that masterfully portray equally effective life poems. Copies of Blankson's books have been sold throughout the US, the UK, Ghana, and Nigeria. Her next four books are already in development. Driven to write and publish, she is busy at work composing short stories, a novel, and several essays which she intends to release under her publishing company. With two distinct writing voices, African and African-American, Lilian can't be too far from the prize.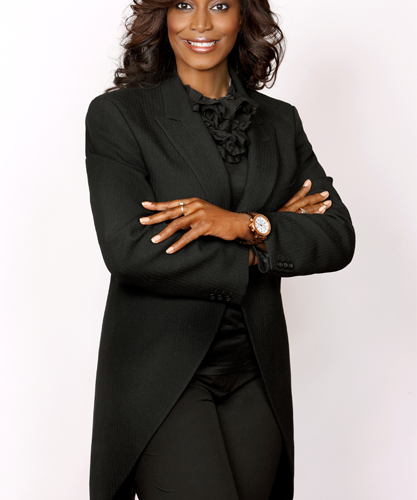 Bisila Bokoko
Trailblazer Award | 2011 Honoree
Bisila Bokoko is a Fascinating African Committed to excellence. She broke barriers when she made history by becoming the only woman of African descent to serve as the Executive Director of the Spain–US Chamber of Commerce.

Bisila Bokoko is a Fascinating African Committed to excellence. She broke barriers when she made history by becoming the only woman of African descent to serve as the Executive Director of the Spain–US Chamber of Commerce.

As the Executive Director of The bi-lateral private U.S. non-profit organization, Mrs. Bokoko serves as the liaison between Spanish and U.S. business interests. Described as committed, passionate, sincere, and dynamic, Mrs. Bokoko has helped several businesses and governments build strategic partnerships that have helped to set the bedrock for sustainable global economic growth expansion using her own brand of energetic leadership, vision and spirit over the years.

Always reminded by the obstacles she faced as one of only a handful of African families living in Spain, and the joy and power of reading that kept her focused on her goals, Mrs. Bokoko founded the, Bisila Bokoko African Literacy Project, a foundation focused on leveraging resources and from all over the world and providing books and resources to children and families in Africa.

Mrs Bokoko is a trailblazer and has proved that being a woman should never be a disadvantage but rather an opportunity to prove that anything is possible.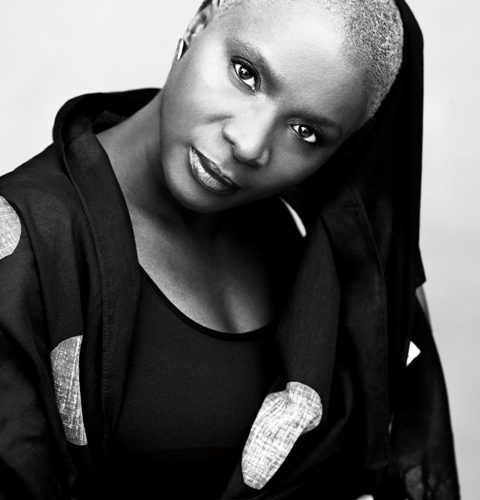 Angelique Kidjo
Entrtainment Award | 2011 Honoree
Angelique Kidjo is a Fascinating African Committed to Excellence who continues to use her love of music to inspire change in Africa. A very proud African, Kidjo has become Africa's most internationally celebrated musician of her time and has won numerous awards including a Grammy Award and an NAACP Image Award for outstanding world music.

Angelique Kidjo is a Fascinating African Committed to Excellence who continues to use her love of music to inspire change in Africa. A very proud African, kidjo has become Africa's most internationally celebrated musician of her time and has won numerous awards including a Grammy Award and an NAACP Image Award for outstanding world music.Born in Benin, Angelique Kidjo grew up listening to Beninoise traditional music with influences from legends such as Miriam Makeba, Aretha Franklin, Jimi Hendrix, Carlos Santana, and more. At a very early age, Kidjo, being a natural talent, developed an interest and passion for music while performing with her mother's theater troupe. She grew up in a home where education was enforced, and as a result, was exposed to many different cultures and languages, encouraging her to learn the importance of tolerance as a young child. Angelique Kidjo credits the person she is today to her upbringing and is forever grateful to her parents for providing her with a home that so greatly enriched the quality of her life.The Diva went on to study music in Paris and released successful albums right after the other. She became very well known all across Africa with hits such as Agolo, Wombo Lombo, and her version of Malaika. She became more acclaimed in the international market when she signed a deal with Island Records in 1991 and later on with Columbia Records in 2000. She has worked with Alicia Keys, Carlos Santana, Joss Stone, Peter Gabriel, and Josh Groban among many others.Filled with passion for the continent of Africa, Ms Kidjo is the UNICEF Goodwill Ambassador to Africa and also founded the Batonga Foundation, which is an organization whose goal is to provide an education to young girls in Africa.
The BBC African Service recently included Angelique Kidjo on a list of Africa's most iconic figures as well as the distinction by Time Magazine as "Africa's Premier Diva."