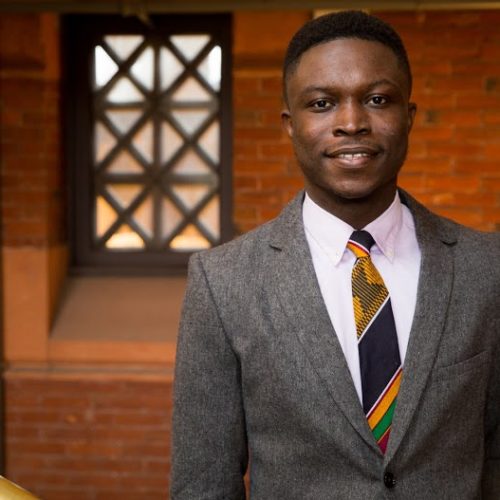 Shadrack Frimpong
2016 | YACE
Described by former United Nations Secretary General, Mr. Kofi Annan as "…an embodiment of youth leadership", Shadrack is a young man whose leadership style is inspired by his background of growing up in abject poverty as the son of a peasant farmer and charcoal seller in rural Ghana. A "face-to-face" encounter with leg amputation and death after contracting a life-threatening infection from swimming in his village's river inspired him on a medical career path. With the support from a COCOBOD scholarship and street hawking, Shadrack enrolled at Opoku Ware School, Kumasi and later, the University of Pennsylvania (Penn) in the United States on full scholarship. He graduated from Penn in 2015 as Flagbearer, University Scholar and one of five students (and the first black student) in his graduating class awarded the prestigious $150,000 President's Prize.

In college, Shadrack founded Tarkwa Breman Community Alliance (TBCA) which runs an "agro-campus"; a school for girls and community hospital that is self-sustained by proceeds from a cocoa plantation, in his village, Tarkwa-Breman in the Western Region. Prior to TBCA, he founded and presided over Students for A Healthy Africa (SAHA) and the African Research Academies for Women (ARA-W). SAHA provides free health insurance for HIV/AIDS orphans in Ghana and has constructed a health clinic and potable water well in two communities in rural Nigeria. ARA-W bridges the gap between male and female scientists in Africa through annual summer research internships for college women.

He is a recipient of the prestigious Samuel Huntington Public Service Award, which has past recipients such as U.S Surgeon General, Dr. Vivek Murthy and McArthur "Genius" Fellow, Dr. Angela Duckworth. His efforts have been lauded by the United States' White House, and Ghana's Flagstaff House. He has also received multiple invitations to meet President Bill Clinton and other leaders at the annual Clinton Global Initiative and has been appointed an Associate Fellow of the Royal Commonwealth Society. Shadrack was named to Future of Ghana's Top 30 Under 30 in 2015 and is also a 2016 Cordes Fellow. His work has been featured in USA Today, Philadelphia Inquirer, NextCity, the Clinton Global Initiative, and Ghana Broadcasting Corporation and other Ghanaian media houses.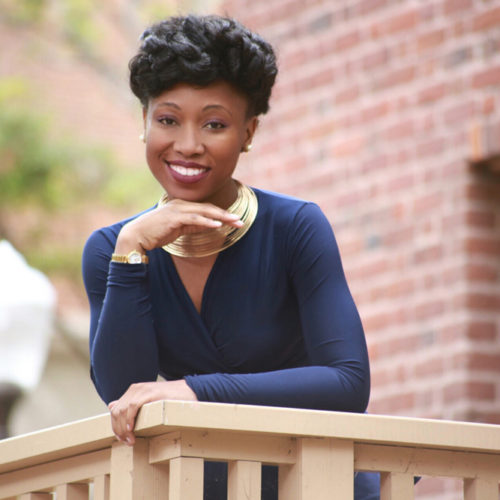 Constance Illoh
2016 | YACE
Honored as Forbes 30 under 30 and headlined as a "Higher Ed Powerhouse" by Diverse Issues in Higher Education, Dr. Constance Iloh is an education scholar committed to advancing understanding of the changing landscape of postsecondary education and its impact on underrepresented students.

Dr. Iloh is currently an Assistant Professor of Higher Education at the University of California, Irvine. Prior to notification of her selection as a UC Chancellor's Postdoctoral Fellow, Dr. Iloh was offered and accepted a position as an assistant professor of higher education at the University of California, Irvine School of Education. As a result of receiving the prestigious UC Chancellor's Postdoctoral Program Fellowship, she deferred her faculty appointment. She received a Ph.D from the University of Southern California, Rossier School of Education. Constance earned a Bachelor's degree from the University of Maryland, College Park and a Master's degree in business management from Wake Forest University.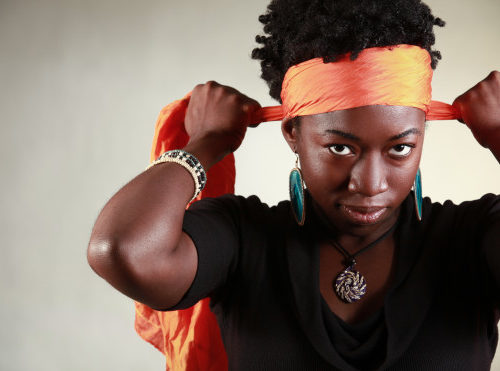 Joy Buolamwini
2015 | YACE
Joy Buolamwini is a Rhodes Scholar, a Fulbright Fellow, a Stamps Scholar, a two-year recipient of the Astronaut Scholarship, a Google Anita Borg Scholar, and a Carter Center technical consultant recognized as a distinguished volunteer.

At the Carter Center, she created an android-based mobile surveying solution that was used to survey nearly 40,000 people in Ethiopia to help eliminate blinding Trachoma for over 17 million people. She has presented the work internationally and the tools are now used worldwide to combat other neglected tropical diseases.

At Georgia Tech she conducted research on health informatics as well as social robotics and autism, graduating with highest honors with a bachelor's degree in Computer Science. As a Fulbright Fellow in Zambia, she is working with local organizations and computer science education experts as well as practitioners to empower Zambian youth to become creators of technology as the Executive Director of the Zamrize initiative. She was recently appointed to the Georgia Tech OMS CS Board as Ambassador to Africa in order to help increase the number of computer science professionals worldwide.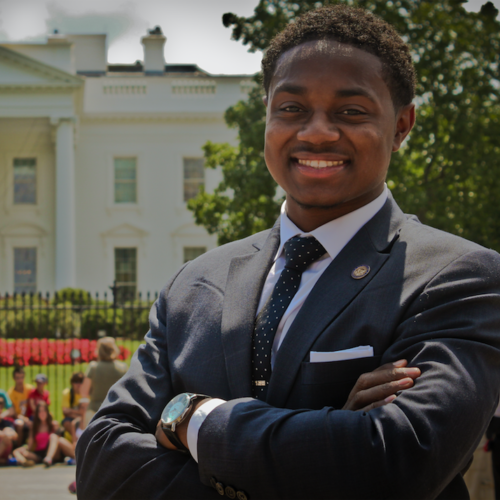 Brandon Hill
2015 | YACE
Brandon Hill is a budding public servant, educator, adventurer, entrepreneur, and filmmaker. At 21, Brandon set sail with Semester at Sea in spring 2012 during his gap year, enabling him to travel to over 12 countries around the world.
A former White House intern and a current sophomore at Stanford University, Brandon dreams of a empowering communities across the globe through education, public policy, and the magic of sharing stories.

Brandon is also the Co-founder of Enza Academy, a youth leadership and entrepreneurship incubator in urban communities. Using a culturally-relevant and project-based curriculum, EA is equipping underrepresented students with the tools of design-thinking, coding, and entrepreneurship to empower themselves and their communities through innovation. It's pipeline teaches children to discover a community problem, design a solution, and develop a plan of action.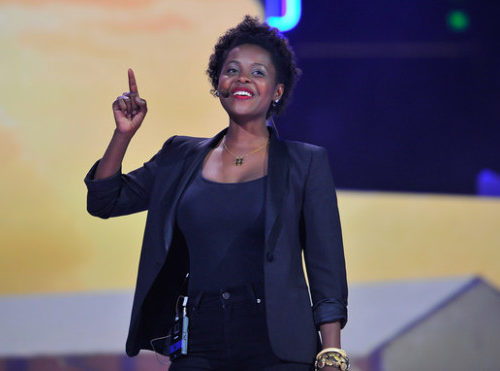 Clemantine Wamariya
2015 | YACE
Clemantine Wamariya is a passionate social entrepreneur and human rights advocate who has committed her life to developing African human capital through the power of storytelling and education advocacy. She uses personal stories of her childhood in war-torn countries and refugee camps to inspire thousands of people to persevere despite great odds.

As a charismatic and authentic public speaker, Clemantine began with an audience of only five students and has since shared her message with over 100,000 people. She has been a four-time guest on the Oprah Show, a speaker at TEDx, Chicago Ideas Week and at many university campuses and distinguished organizations.

In 2011, President Obama appointed her to serve on the board of the United States Holocaust Memorial Museum. Clemantine also serves on the Women for Women International Board. In recognition of her dedication towards improving the lives of others, Amy Poehler's Smart Girls organization recently described Clemantine as "a compelling storyteller and fierce advocate for girls worldwide."

Drawing from her own life experience, Clemantine's human rights advocacy focuses on ensuring development and mentorship for underprivileged African Youth. She is committed to connecting the brightest young Africans at American colleges and universities with professional opportunities at global companies where they can thrive.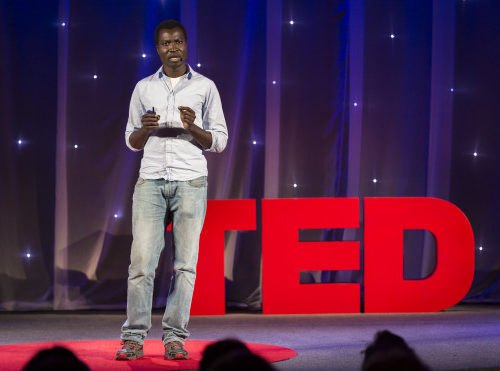 Geoffrey Siwo
2015 | YACE
Geoffrey Siwo is a computational biologist with key interests in the development of scalable solutions for genome medicine. As an undergraduate in Kenya, Geoffrey independently developed a novel hypothesis for HIV drug resistance through computational analysis of retrovirus-like sequences in the human genome, performing all the analysis at local internet cafes and later presenting the work at the American Society for Microbiology annual meeting on anti-microbial therapeutics.

He has continued to pioneer the development of novel methods for decoding information in DNA. In 2011, he developed the top computational model for predicting expression of natural and engineered yeast ribosomal genes using DNA sequences in the IBM led Dialogue for Reverse Engineering Assessments and Methods (DREAM) challenges.

He leads the development of Fit2Cure- the first computer game that abstracts a fundamental step of drug discovery into a shape fitting game. He is a co-founder of Helix Nanotechnologies- a company developing a DNA based recording device that records information inside cells. He is currently based at Dartmouth Medical School where he is set to launch the first open source genetic database for African populations and educational platform for genome medicine. He is the recipient of several awards including an IBM PhD scholarship and a Young Investigator Award from Sage Bioinetworks.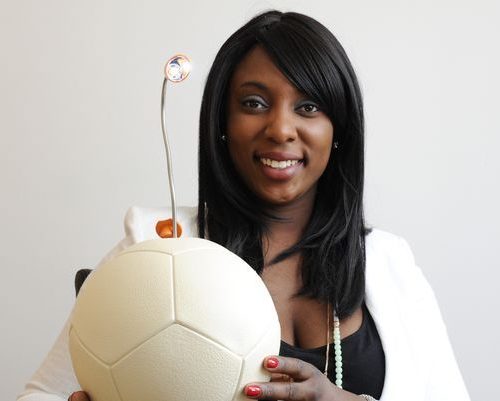 Jessica Matthews
2014 | YACE
At the age of 19, Jessica invented the SOCCKET ball, an energy generating soccer ball that provides off-grid power for the developing world. At the age of 22, she founded Uncharted Play, a renewable energy company specializing in motion-based, miniaturized power systems.
​
Jessica was invited by President Barack Obama to the White House to represent small companies for the signing of the America Invents Act in 2012, and currently serves as an Ambassador of Entrepreneurship for Nigeria. In 2016, she was selected to ring the NASDAQ opening ceremony bell, representing all Forbes 30 Under 30 alumna.
​
Jessica's research and career centers around the intersection of disruptive technology, human behavior, and the psychology of self-actualization. A dual citizen of Nigeria & the U.S., Jessica has a degree in Psychology and Economics from Harvard University, and an MBA from Harvard Business School.
​
Her list of accolades include Fortune's Most Promising Women Entrepreneurs, Forbes 30 under 30 list, Black Enterprise's Innovator of the Year, and Scientist of the Year by the Harvard Foundation.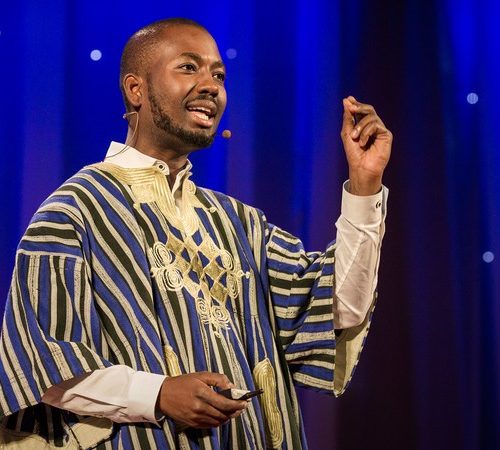 Sandu Delle
2014 | YACE
Sangu Delle is an Entrepreneur, Author, Clean Water Activist, Soros Fellow and TEDGlobal Fellow.

Sangu is Founder and Chief Executive Officer of Golden Palm Investments Corporation ("GPI"); an investment holding and advisory company focused on building world class companies in Africa. GPI operates companies in high growth industries and funds promising start-ups that can have social impact and generate jobs. GPI has backed startups such as Andela, mPharma and Flutterwave.

Sangu is the co-founder of cleanacwa, which is a nonprofit working in underdeveloped communities in Ghana to make sure that water and sanitation, basic human rights, are provided.

Sangu is a Trustee of the Peddie School, an Advisory Board member of Harvard University's Center for African Studies, and a member of the West Africa Advisory Group for the Rhodes Scholarship at Oxford University.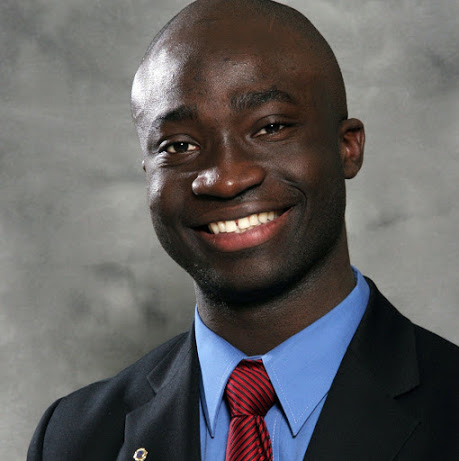 Wemimo Samson Abbey
2014 | YACE
"We have already provided access to clean water for over 48,560 people in Bolivia, Haiti, Dominican Republic, Ghana, Nigeria, and Nepal. We've also built/renovated 12 toilet facilities and awarded 51 scholarships (60 percent to girls). A recent project report can be found here. I want to provide access to clean water and proper sanitation for every school that lacks access to this basic need around the world. We're also operating on a new model to kill our previous charity approach. We offer small infrastructure loans to help finance or rehabilitate water and sanitation systems in schools. As they're repaid, we re-deploy loans to other schools in need of water and sanitation systems. Given current interest, we are projecting a 90 percent profit margin in the next five years." - Wemimo Samson Abbey

Abbey Wemimo is the founder and CEO of Clean Water for Everyone (CWFE), an organization that provides access to clean and affordable water supply in developing nations by working with local people and organizations to achieve positive and measured social, economic, and environmental impacts. CWFE has provided access to clean water for more than 48,560 people in four countries. Abbey has a wealth of experience in marketing, consulting, project management, and market research. He is a fervent advocate of education and believes it should be the paramount investment in any child's life as it empowers and expands the intellectual frame of reference. He envisions a prosperous future for Africa led by a new generation of educated, empowered, and ethical leaders.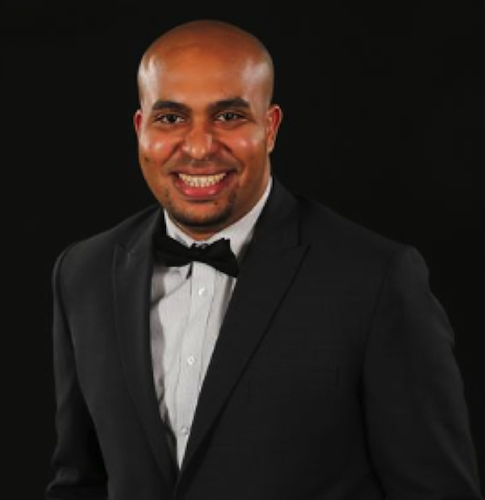 Issam Chleuh
2014 | YACE
"My vision in founding the Africa Impact Group is to become the Boston Consulting Group or Bain & Company of Impact Investing. Today, we are one of the top advisory firms and brokers for Impact Investing in Africa. We are working on big engagements and deals alongside partners like IFC/World Bank and the Dangote Group, to cite a few. Within two years, we have accomplished a lot of milestones. We are very far from where we want to be. In five years, I see Africa Impact Group as the leading Impact Investing advisory, research, news, and data group in Africa. In 25 years, I see Africa Impact Group as the leading impact investing group globally. As Tupac said, "Reality is wrong. Dreams are for real." I beg, let me dream." - Issam Chleuh

A former Ernst & Young Senior Associate, Issam Chleuh is the founder of the Africa Impact Group, an international organization focused on directing investment to socially and environmentally beneficial ventures, which is an asset class called "Impact Investing." The company's services include data & research, news, advisory services, and start-up incubation. Africa Impact Group's clients include impact investors, private equity firms, family offices, leading African corporations, governments, and nonprofits. Issam has been featured on Forbes "30 Under 30: Africa's Best Young Entrepreneurs."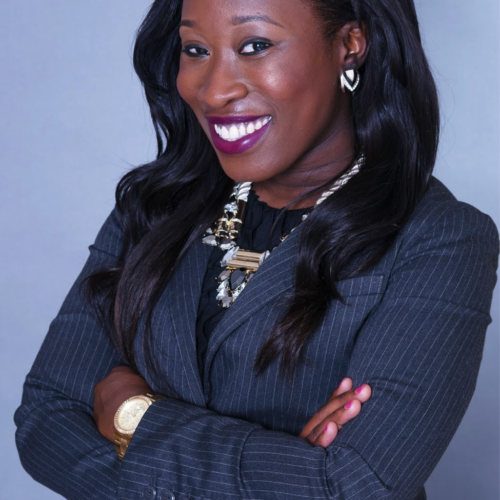 Deniece Oppong-Yeboah
2014 | YACE
"In my current position as a special assistant in the Office of the Secretary of State, I have had the privilege of working with two Secretaries of State (Hillary Clinton and John Kerry). As a young woman of African descent and as a first-generation college graduate, my personal background provides a unique set of experiences. Although, it is sometimes challenging not being able to identify colleagues with shared experiences or physical appearances, I recognize that this is what makes my perspective unique. This perspective adds value to the promotion of diversity within the Department, also providing input of my personal experiences to influence foreign policy." - Deniece Oppong-Yeboah

Deniece Oppong-Yeboah currently serves as a Special Assistant to Secretary of State John Kerry. She has traveled to more than 50 countries across the globe, supporting U. S. foreign policy overseas. She began her career at the U.S. Department of State as an intern in the Bureau of African Affairs and the Bureau for Democracy Human Rights and Labor. Ms. Yeboah is a staunch advocate of promoting African rural development and currently serves as the Executive Director of the Oduko Boatemaa Foundation (OBF), a non-profit organization that seeks to improve the lives of youth in the small rural town of Mampong-Ashanti, Ghana.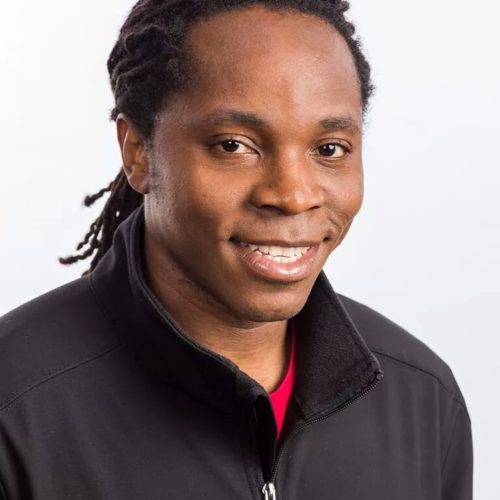 David Moinina Sengeh
2014 | YACE
"Many cultures expect to see youth but not to hear from them. They expect youth to complain perhaps of the status quo but not really do much about it. Our work in GMin is against that ideology as we enable youth to question things around them, take the initiative to develop solutions firsthand to challenges they face and speak up. Whether it is from youth themselves, their family, or formal learning institutions, it is hard to break that culture. However, it is important to show youth and others around them that the answers often are in front of their eyes once they decide to solve local challenges." - David Sengeh

David Moinina Sengeh, a civil war survivor, is currently a Ph.D. candidate at the MIT Media Lab. His research in the Biomechatronics Group focuses on the design of comfortable prosthetic sockets and wearable interfaces. This work is at the intersection of medical imaging, material science, human anatomy, computer-aided design, and manufacturing. David is on the Forbes "30 Under 30 in Technology" for 2013, a 2014 TED Fellow, on the Wired Smart List 2013, winner of the Lemelson-MIT National Collegiate Student Prize, and has garnered other awards. He is the President and co-founder of the international NGO Global Minimum Inc. (GMin), whose main project is Innovate Challenges, the first-ever competition created to foster a culture of innovation among high-school students in Sierra Leone, Kenya, and South Africa. GMin was one of three winners out of 1,000 nominees for the Rockefeller Foundation Next Century Innovators Awards in 2013.