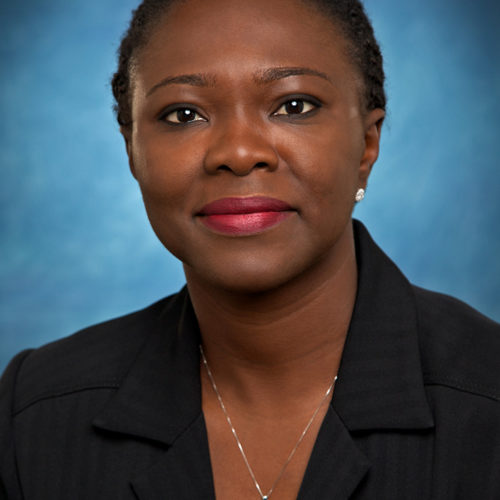 Fumbi Chima
CIO, Burberry | 2017 Speaker
Speaker| Pan-African Women Forum

Ms. Fumbi Chima has been Chief Information Officer of Burberry Group plc since November 2015. Ms. Chima oversees the forthcoming technology platform upgrades including SAP. Ms. Chima joined Burberry from Walmart Asia where she served as Chief Information Officer for Walmart Asia from 2014 to 2015 and served as its Corporate Vice President. She was responsible for aligning their e-commerce strategies with technologies solutions in the region.

From 2010 to 2015, she held several leadership roles at Walmart Asia. Prior to recent experiences in retailing, she spent over 15 years in the financial services industry. She was the Vice President of Corporate Systems at American Express (New York) from 2006 to 2010. Prior to that, she spent two years at JPMorgan Chase (New York) and a number of years at TXU Gas & Electric (Dallas) and PricewaterhouseCoopers (London) as a consultant. She has extensive experience in the technology arena having held IT and technology positions at AMEX and JP Morgan. She has been Director of Global Sources Ltd since September 12, 2016.

Ms. Chima also selected as a Member of the United Nations Digital taskforce, worked to address the digital economy in Asia. Ms. Chima serves on external boards and participates in mentoring networks which include: World Affairs Council -- Washington, DC; STEMconnector®; United Nations ESCAP Task Force; Information Technology Senior Management Forum (ITSMF); Executive Leadership Council (ELC); International Women's Forum (IWF). She served at B20 Employment Taskforce She received her Bachelor of Arts degree from the University of Hull in the U.K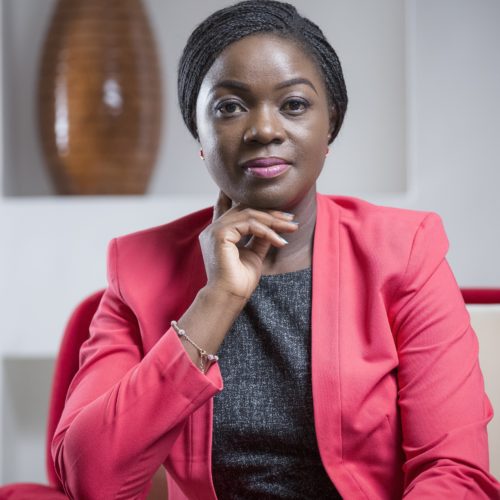 Lucy Quist
Managing Director, Airtel Ghana | 2017 Speaker
Speaker | Pan-African Women Forum

Lucy Quist is the Managing Director of Airtel Ghana. Lucy is the first Ghanaian woman to lead a multi-national telecommunications company in Ghana. A passionate believer in excellence and integrity, Lucy successfully transitioned from a core engineering background to become one of Africa's leading telecommunications business leaders.

Her vast experience in telecommunications covers both mobile and fixed telephony, and extends to value added services for consumers and enterprises. She has a proven track record of leading teams to deliver superior results. Before joining Airtel Ghana, Lucy was the Director of Vodafone Ghana's Enterprise division, Vodafone Business Solutions.

Lucy started her career in automotive engineering with Ford Motor Company working her way through design engineering, manufacturing and project management functions in the UK, Germany and Portugal. She later became a Change Manager at the Royal Bank of Scotland in London as part of the RBS-ABN AMRO Operations merger team. In 2008, Lucy joined Millicom International Cellular (Tigo), working as Head of Business Development for Africa, and as Head of Northern Sector in Ghana before becoming the Chief Marketing Officer in the Democratic Republic of Congo.

A product of Wesley Girls' High School, Lucy is passionate about tapping into human potential to deliver outstanding results. She describes herself as an engaging leader who commits her energy to developing her people. She enjoys seeing them soar! She is a Chartered Electrical and Electronic Engineer (UK) who holds a first class degree and an MBA from INSEAD.

Lucy is married with three children. The family loves to travel together to explore the world.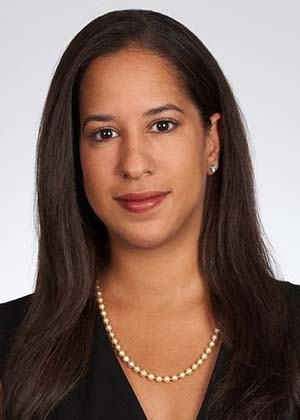 Dana Reed
CEO, The Africa Center | 2017 Speaker
Speaker | Pan-African Women Forum

Dana Reed is the Interim CEO of The Africa Center. Most recently, Dana was the CEO of PanAfrican Investment Co., a private investment company that made impact investments in SMEs in sub-Saharan Africa. She grew the company from inception to ten employees with a portfolio of seven SMEs.

Prior to joining PIC, Dana was a Managing Director at Semper Capital, a structured credit asset management company with $1.5 billion AUM. Her responsibilities included marketing, product development, and strategic growth of the firm. Before Semper, she was an investment banker at JP Morgan and Goldman Sachs.

Dana began her career as a Fellow at the Export-Import Bank of the United States. She received a BBA in International Business from Howard University and a MBA from Howard University. She is a Trustee at BrightPoint Health and Randall's Island Park Alliance. Dana was appointed by New York Governor Paterson to serve as a Director of the Harlem Community Development Corp. and continues to serve in that capacity today. She is an active member of the African Leadership Network and received the 2013 CUP Catalyst for Change: Finance Award. Dana is a frequent speaker at industry events in both the US and in Africa and has appeared on TheStreet.com and Arise TV.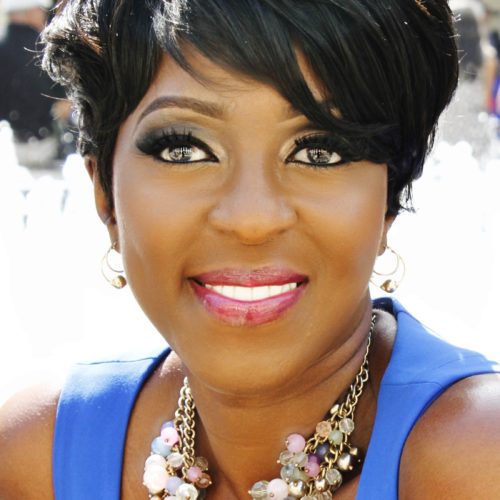 Cheryl Wills
Veteran Anchor and Reporter- NY1 | 2017 Speaker
Moderator | Pan-African Women Forum

Cheryl Wills is a veteran anchor for Spectrum News NY1 – she joined the broadcasting company during its launch in 1992 and this year she is celebrating her 25th anniversary with the television network.

The award-winning journalist is the author of "Die Free: A Heroic Family Tale." The acclaimed biography is about her great-great-great grandfather Sandy Wills' extraordinary transformation from a Tennessee slave into a courageous Civil War Soldier, who honorably served with the United States Colored Troops from 1863-1865.

Her second book is an illustrated children's version of her biography called, "The Emancipation of Grandpa Sandy Wills."

Cheryl has interviewed some of the most powerful people in the world including The First Woman President of Africa: Ellen Johnson Sirleaf. She also scored an exclusive interview with United Nations Secretary General Ban Ki-Moon. Her favorite interview was going one-on-one with the late great writer and activist Maya Angelou.

Cheryl has received awards from The New York Press Club, Newswomen's Club of NY Front Page Award, and The Associated Press. UN Secretary General Ban Ki-moon personally presented The United Nations Foundation Prize to her in 2015 at the United Nations Correspondents Association gala.

She has received The YMCA National Black Achievers in Industry Award, The Carl T. Rowan Leadership in Media Award and, in 2010, McDonald's honored her as a broadcasting legend. In 2015 McDonald's again honored her with the first ever, Harold Dow Lifetime Achievement Award, in recognition of extraordinary and unparalleled contributions to broadcast media.

Cheryl also has been featured in a number of major television shows and movies including Ghostbusters: Answer The Call (2016), Law & Order (NBC), Limitless (CBS), The Strai (FX), Freedomland with Samuel Jackson, The Brave One with Jodie Foster and numerous other stage and film productions.

Cheryl Wills was the first journalist invited to speak before the General Assembly of The United Nations in March of 2011, about the impact of slavery on her family during the UN's International Remembrance of Victims of the Transatlantic Slave Trade.
Cheryl takes great pride in being the Founder and Commander of The New York State Chapter of the Sons & Daughters of the United States Colored Troops, a national organization based in Washington D.C. She enjoys teaching students about the contributions of the 200,000 black soldiers who fought valiantly during The Civil War.

Cheryl Wills is a graduate of the Newhouse School of Public Communications at Syracuse University, with a major in Broadcast Journalism. She received an Honorary Doctorate from New York College of Health Professions in May of 2005.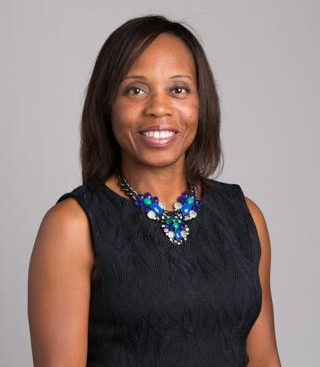 Uchente Emuleomo
Vice President, Corporate Counsel at Prudential Financial Inc. | 2017 Speaker
Speaker | Pan-African Women Forum

Uchente Emuleomo is a Vice President, Corporate Counsel in Prudential's Employment and Labor Law Department. In this position, she provides employment law counsel and advice to Human Resources and business leaders regarding all aspects of the employment relationship, including recruiting, performance management, discipline, termination and corporate restructuring.

She also leads the immigration and foreign national process for the Company and is consulted on all business visas and work permits for employees traveling and working internationally. She currently supports several diverse businesses and corporate groups: Individual Life and Prudential Advisors, Global Business and Technology Solutions, Retirement, and International Insurance.

Uchente conducts employment law training to HR and the businesses and is a frequent panelist on employment law issues, ethics and risk mitigation. She also works closely with Prudential's Corporate Mergers and Acquisitions group as a strategic employment law advisor on many of Prudential's recent domestic and international acquisitions and divestitures.

Uchente joined Prudential in August, 1998. She graduated from Temple University School of Law in 1993, and previously worked for 5 years as an Associate Attorney in the New York City office of the national employment law firm of Jackson Lewis, LLP. She is a member of the State Bars of New York and New Jersey, and is an active member of several legal organizations, including Corporate Counsel Women of Color (CCWC), the National Association of Women Lawyers (NAWL) and National Employment Law Council (NELC).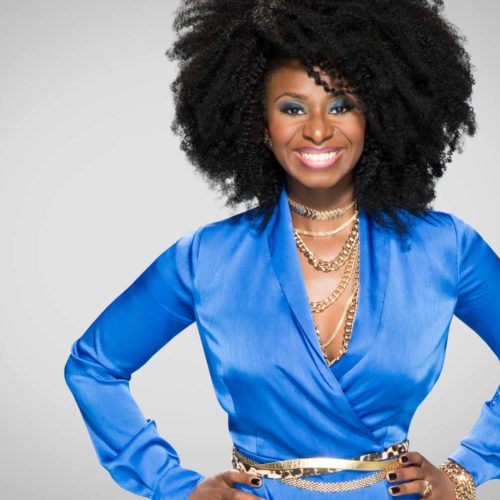 Mushiya Tshikuka
Founder, The Damn Salon and Reality TV Star | 2017 Speaker
Pan-African Women Forum| Media & Entertainment Panel

Mushiya Tshikuka, breakout star of WEtv's reality hit show "Cutting It In the ATL" is a mesmerizing, magnetic presence. As founder of The Damn Salon, she has married high-fashion, edgy aesthetics with the celebration of women's curly and kinky textures to usher in a "New Era" in Natural hair. With risqué marketing (their tagline is "Hair That Causes Horny Husbands") and bold styles that emphasize volume and funky pops of color, Mushiya and The Damn Salon have transformed attitudes toward natural hair across the nation. The Damn Salon's touring salon division, Taste of Damn, hosts pop-up styling suites in cities like Oakland, Houston, New York, Washington D.C. and Charlotte.

Originally from the Congo, the Natural Hair Boss came to the US by way of Montreal, which gives her a cosmopolitan flair. As part of her mission to redefine the idea of natural hair and provide women with more options to celebrate curly and kinky textures, she launched Runway Curls, a line of 100% Human Hair and Blended Extensions that flawlessly blend with natural curl patterns. Mushiya's inclination to teach self-love and enthusiasm for black womanhood is eminent in all she creates. Her creation of My Natural Doll, Keleshe, gave her the opportunity to personify the underappreciated beauty of brown-skinned, kinky-haired young girls deserving of a doll that looks like them made.

Mushiya is an engaging thought leader with VERY defined opinions on today's beauty culture, earning her over 6 billion media impressions from both national and international coverage. Top press mentions include ESSENCE, Sophisticate's Black Hair Magazine, Daily Mail UK, Allure, and NaturallyCurly.com to name a few. Mushiya has also performed at Essence Fest 2016 on the Beauty & Style Stage, in which she showcased the beauty of Black women and natural hair in a "Rock the Runway" style presentation. Her Essence performance featured a variety of hair styles from her 100% Ethiopian-textured virgin hair line, Runway Curls, and served as a teaser for her nationwide 2017 "Unapologetically Natural Tour." Kicking off in DC, the Tour will visit 14 cities and will feature a number of events, including a Runway Curls Pop-Up Boutique, a Wig Party, Taste of Damn hair services, and the Damn Salon Signature Hairstyling Class.

Blessed with multiple talents, Mushiya is also a singer who records original tracks that stay embedded in your head long after they end.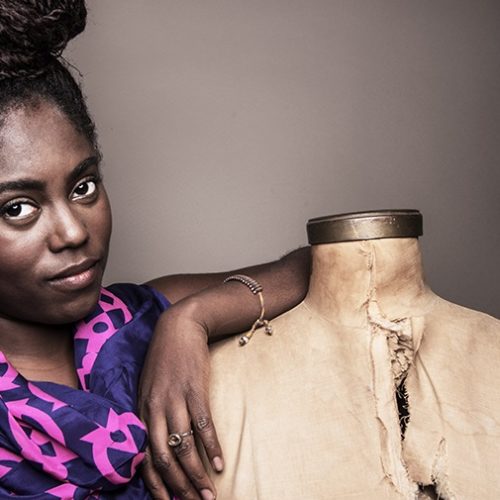 Abrima Erwiah
Co-founder, Studio 189 | 2017 Speaker
Speaker | Pan-African Women Forum

Abrima Erwiah is a luxury fashion and international development expert. Erwiah is the former Global Associate Communications and Marketing Director for Bottega Veneta, a luxury-goods company under Kering (a former PPR/Gucci Group) where she stayed for nearly a decade. In addition, she has held positions at Hermes/John Lobb, Bureau Betak and Cesare Paciotti.

Erwiah is now the Co-founder and President of Studio One Eighty Nine, a social enterprise launched in February 2013 with actress and activist, Rosario Dawson. Studio One Eighty Nine aims to provide a platform to help promote and curate African and African-inspired content and brands through worldwide distribution and manufacturing of a private artisan-produced collection, as well as through their support of other brands. They focus on empowerment, creating jobs and supporting education and skills training. Their hope is to see fashion in Ghana and Africa grow and be recognized as a multi-billion-dollar industry as it is in the UK, the US

Erwiah has been named a top ethical fashion and Ghanaian designer to know by Vogue, and currently operates two directly owned stores based in New York City and Accra. In addition, Studio One Eighty Nine is sold in stores such as Opening Ceremony, Yoox, Biffi, Atrium, Donna Karen's Urban Zen and The Surf Lodge. Studio One Eighty Nine partners with brands including H&M, Fendi and Lexus, and has been featured in the New York Times, ABC News, Vogue, FT How to Spend It and WWD (to name a few).

Erwiah is also the Co-founder of Fashion Rising Foundation and a founding member of the Ethical Ghana Fashion Foundation, an organization established through the United Nations International Trade Center Ethical Fashion Initiative, the Swiss Government and the Ghana Ministry of Trade and Industries. Erwiah has built a factory in Accra, Ghana in partnership with the UN ITC Ethical Fashion Initiative, and acts as an operations advisor under the project with the objective of establishing market linkages for marginalized communities and supporting the growth of the young design talent in Ghana. Erwiah manages approximately ten artisanal communities preserving traditional techniques such as Indigo, Weaving and Batiking across Ghana, Mali and Burkina Faso.

Erwiah works in partnership with New York University - Stern School of Business as part of an undergraduate course supporting a remote fishing village in the Eastern Region of Ghana, where they have established a locally owned artisanal craft community business which generates a sustainable income for the village. Additionally, Erwiah works in partnership with the United Nations International Trade Center Alliance 4 Action Women in Trade Program, the Ghana Exporters and the Ghana Ministry of Trade & Industry where she has launched an Ethical Food Initiative campaign aimed at supporting rural farmers in Ghana, and helping to alleviate food insecurity. Erwiah also works in partnership with the 14 Plus Foundation, a non-profit organization that builds and operates schools in Zambia. Erwiah volunteers with the Lower East Side Girls Cub of New York, Vday, Shine on Sierra Leone and has served as a mentor for Afripads in Uganda where she was appointed by the Kering Foundation (former PPR/Gucci Group) for Women's Dignity rights.

Erwiah is the recipient of the Martin Luther King Jr Social Justice Award from the University of Pennsylvania, the MoCADA Museum Social Justice Award, the Taormina (Italy) Film Festival Humanitarian Award and the Big Apple Entrepreneur Award. Her work has been selected and exhibited at the Design Indaba "We Are Africa" and "Africa is Now" exhibit in South Africa, at Vogue Fashion Dubai Experience in Dubai, at Vogue Talents in Italy, New York Fashion Week and Lagos Fashion Week among others. She has been invited to guest speak at TBWA Ad Agency, INC Magazine Women's Summit, the Other Festival Women's Conference, FIT, NYU Stern School of Business, Harvard Business School, Wagner School of Public Policy, Radford University in Ghana, the University of Ghana in East Legon, and at the Summer of Fashion Exhibit with Diane Von Furstenberg in Belgium.

Additionally, Erwiah has been published by Dossier Journal, has been an editorial contributor to Booth Moore's "Where The Stylist Shop" and has recently written the forward by the highly acclaimed book 'Fashion Tribes' by Daniele Tamagni (author of the Gentleman of Bacongo).

Erwiah has vast experience in all areas of fashion and luxury marketing and is passionate about her work exploring the Economic and Social implications of luxury goods in Africa. Erwiah was born and raised in New York City, attended the Lycee Francais and is fluent in English, French and Italian. Erwiah holds a degree in Finance & International Business from NYU Stern School of Business and currently lives between The United States and Ghana, having previously lived in Italy and Uganda.