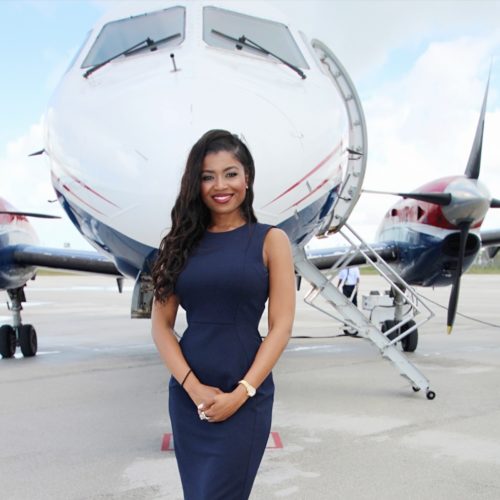 Rexy Rolle
Vice President of Operations & General Counsel, Western Air Bahamas | 2018 Speaker
Rexy Rolle serves as Vice President of Operations and General Counsel at Western Air, the largest privately-owned airline in the Bahamas. At 29 years old, Rolle has made waves in the aviation industry by expanding her family's airline business. Rolle spearheaded the opening of a private passenger terminal, inclusive of its own airport security screening department & maintenance facility in Freeport, Grand Bahama, the first of its kind in the Bahamas. As an Aviation & Business lawyer by trade, Rolle orchestrated the acquisition of two additional Saab 340A aircrafts and three Embraer 145LR Jets, slated for delivery May 2018. Rolle oversees the day-to-day operations and all legal affairs; her stern leadership is credited for reinvigorating Western Air's trademark on-time performance which resulted in market share growth.

Rolle has been featured in Essence, BET News, Rolling Out, TV One and other popular media outlets. She received her BS at the University of Ottawa with Joint Honors in Political Science & Communications and her MA at Lynn University in Mass Media & Communications, summa cum laude. Rolle obtained her Juris Doctorate at Thomas Jefferson School of Law. She further harnessed her aviation and business expertise by working on various multi-million-dollar transactions at one of the largest business firms in Southern California, though she notes her parents and early airline experience were the best tools for business conditioning. Rolle recognizes God as the foundation of her success. Outside of work, she can be found creating music, dancing and continuing her philanthropic efforts.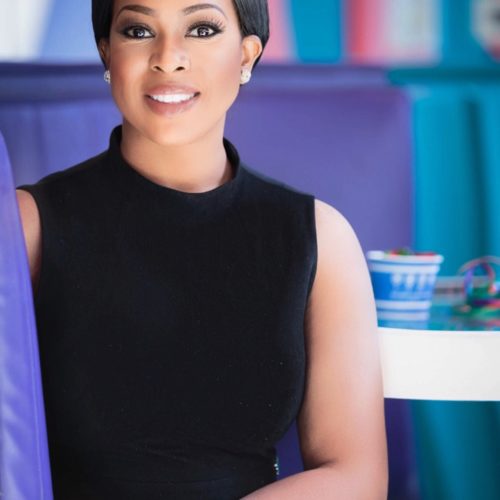 Dr. Yetunde A. Odugbesan-Omede
Educator, Entrepreneur & Women Rights Advocate | 2018 Speaker
Yetunde Odugbesan-Omede, Ph.D., is a Professor of Global Affairs and Politics where she teaches courses on Human Rights, Global Issues, Comparative Politics American Foreign Policy, Comparative Politics and Women in Comparative Political Development. She is the youngest faculty member in the Department of History, Geography and Politics at Farmingdale State College. Dr. Yetunde is also the Founder of Young Woman's Guide, an organization that provides leadership development and training to young women from all backgrounds. Her organization has trained hundreds of young women in Nigeria, South African and throughout the United States. Dr. Yetunde has worked with various stakeholders including Heads of States, global CSOs and private sector executives to build initiates that support youth populations globally. She is also the CEO of Yetunde Global Consulting, a consulting firm that provides global leadership training and human capital
management.

Dr. Yetunde is also the author of the book Young Woman's Guide and has her own column in the Guardian Newspaper that provides leadership, political analysis and personal development commentary. Dr. Yetunde's passion and interest in global ethics, good governance, human rights, gender equality, and counter-corruption studies has influenced her academic endeavors and profession. She was appointed to serve as the Chair of Humanitarian Affairs and Social Advocacy for City of Newark African Commission under Mayor Cory Booker. She worked at United Nations Population Fund where she worked in the Executive Board.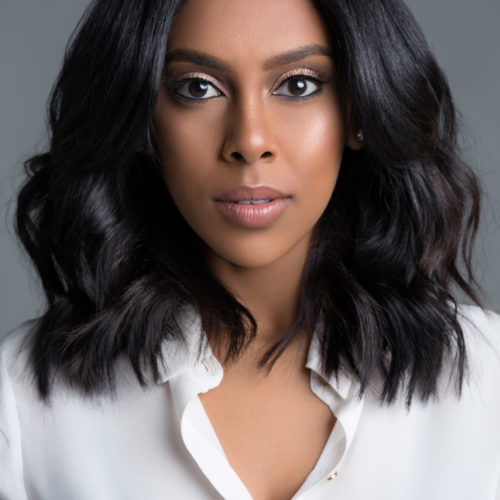 Yodit Tewolde
Criminal Defense Attorney & Legal Analyst | 2018 Speaker
Yodit Tewolde is a nationally renowned criminal defense attorney and
legal analyst. As the founder/managing attorney of her firm, Yodit has
built a practice focused on providing client-centered, aggressive legal
representation of individuals facing criminal prosecution.
Yodit has been a member of the Texas Bar since 2010. Since then, Yodit
has dedicated her entire legal career to the practice of criminal law. After
graduating law school, Yodit served as a law clerk for a state court judge.
Soon thereafter, Yodit began working as an Assistant District Attorney
with the Dallas County District Attorney's Office, where she learned the
intricacies of criminal prosecution while honing her skills as a trial lawyer.
Following several years of prosecuting cases in both the adult and juvenile
systems, Yodit transitioned over to criminal defense work. It wasn't long
before Yodit was recognized as one of the nation's top lawyers under 40
by the National Bar Association.
With an established career as a trial attorney and staunch advocate for
criminal justice reform, Yodit's legal expertise has been an asset for media
outlets. She frequently appears on networks such as CNN, MSNBC, Fox

News and HLN to provide legal analysis on high-profile cases and hot-
button issues. Yodit is also an Opinion Contributor for The Hill.

Yodit earned her juris doctorate from Southern University Law Center.
While in law school, Yodit served as the Editor-in-Chief of the Journal of
Race, Gender and Poverty. She holds a bachelor's degree in English and
minor in Communications from Texas A&M University.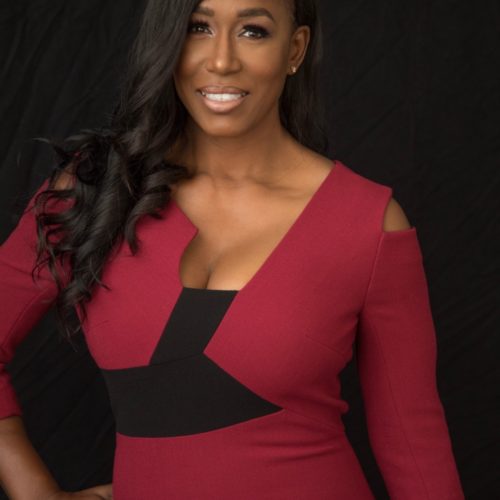 Tiffaney Malott
Entrepreneur | 2018 Speaker
Tiffaney Malott is an accidental entrepreneur. After serving her country in the United States Air Force, she graduated from college with a bachelors in business. She spent the first five years of her career working as a manager in food manufacturing. Basically, she was a jelly maker. Feeling overworked and underpaid, she stumbled upon network marketing. With no experience in business or sales she was able to walk away from her job after six months. She became a millionaire in her thirties and helped others achieve the life of their dreams all over the world. Now retired from the the MLM profession, she is a high performance coach helping others create lasting and lucrative change in business and life. She is a published author, philanthropist and highly sought after transformational speaker. Her most covered title is that of mother to her daughter, Codi. She lives in Phoenix, Arizona.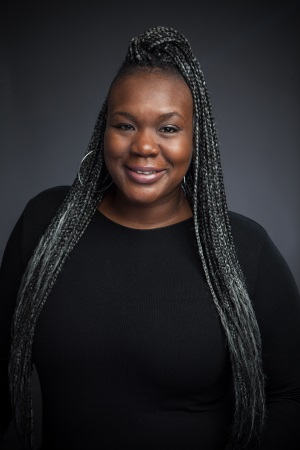 Tamika Stembridge, Esq.
Executive Director of the dfree® Global Foundation | 2018 Speaker
Tamika Stembridge, Esq. is an entertainment attorney, strategic consultant, and manager by trade,that works daily to turn dreams into reality. As an MBA-toting attorney, life-long lover of music, and business professional with experience that spans corporate, non-profit, and start-up organizations across a variety of industries including entertainment, education, and fashion; Tamika brings a wealth of skills, talents, and passion to any endeavor.

With a mind for all things creative, commercial, and community, Tamika now lends her talents beyond traditional entertainment and serves as the Executive Director of the dfree® Global Foundation. Her blend of leadership, vision, insight, follow-through, passion, personal commitment and unique ability to engage people at all levels is a prized catalyst for growth and service that dfree® requires to meet the needs of the community at large.

Before joining the dfree® Global Foundation in 2014, Tamika developed solid roots in the entertainment business at Primary Wave Talent Management, learning from and working directly with management heavyweights Michael "Blue" Williams (Manager for Outkast, CeeLo Green) and the recently deceased Chris Lighty (Manager for 50 Cent, Busta Rhymes, Diggy Simmons).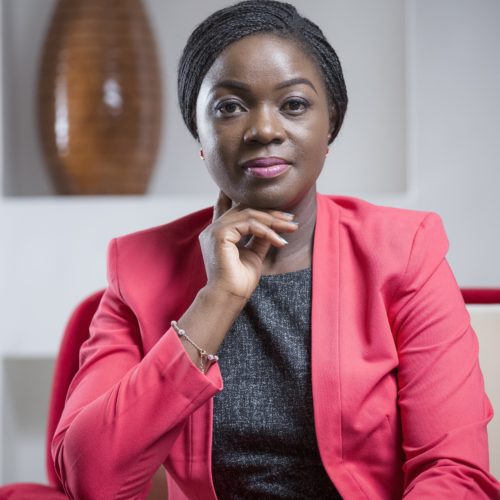 Lucy Quist
Managing Director, Airtel Ghana | 2017 Speaker
Speaker | Pan-African Women Forum

Lucy Quist is the Managing Director of Airtel Ghana. Lucy is the first Ghanaian woman to lead a multi-national telecommunications company in Ghana. A passionate believer in excellence and integrity, Lucy successfully transitioned from a core engineering background to become one of Africa's leading telecommunications business leaders.

Her vast experience in telecommunications covers both mobile and fixed telephony, and extends to value added services for consumers and enterprises. She has a proven track record of leading teams to deliver superior results. Before joining Airtel Ghana, Lucy was the Director of Vodafone Ghana's Enterprise division, Vodafone Business Solutions.

Lucy started her career in automotive engineering with Ford Motor Company working her way through design engineering, manufacturing and project management functions in the UK, Germany and Portugal. She later became a Change Manager at the Royal Bank of Scotland in London as part of the RBS-ABN AMRO Operations merger team. In 2008, Lucy joined Millicom International Cellular (Tigo), working as Head of Business Development for Africa, and as Head of Northern Sector in Ghana before becoming the Chief Marketing Officer in the Democratic Republic of Congo.

A product of Wesley Girls' High School, Lucy is passionate about tapping into human potential to deliver outstanding results. She describes herself as an engaging leader who commits her energy to developing her people. She enjoys seeing them soar! She is a Chartered Electrical and Electronic Engineer (UK) who holds a first class degree and an MBA from INSEAD.

Lucy is married with three children. The family loves to travel together to explore the world.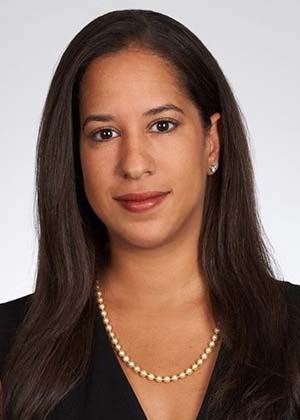 Dana Reed
Interim CEO, The Africa Center | 2017 Speaker
Speaker | Pan-African Women Forum

Dana M. Reed is the Interim CEO of The Africa Center. Most recently, Dana was the CEO of PanAfrican Investment Co., a private investment company that made impact investments in SMEs in sub-Saharan Africa. Dana continues to advise and invest in SMEs on the continent.

Prior to joining PIC, Dana was a Managing Director at Semper Capital, a structured credit asset management company with $1.5 billion AUM. Her responsibilities included marketing, product development, and strategic growth of the firm. Before Semper, she was an investment banker at Goldman Sachs and JP Morgan. Dana began her career as a Fellow at the Export-Import Bank of the United States. She received a BBA in International Business from Howard University and a MBA from Howard University. She is a Trustee of Harlem Tech Fund, BrightPoint Health and Randall's Island Park Alliance. Dana was appointed by New York Governor Paterson to serve as a Director of the Harlem Community Development Corp. and continues to serve in that capacity today.

Dana is on the Advisory Board of Uncharted Play, a renewable energy company based in Harlem that provides energy solutions on the continent. She is an active member of the African Leadership Network, International Women's Forum, and the Vice President of the Metropolitan Chapter of Jack & Jill. She has received numerous awards for her work both on the continent and in the U.S. Dana lives in Harlem with her 10-year-old twin boys who enjoy traveling to the continent with her.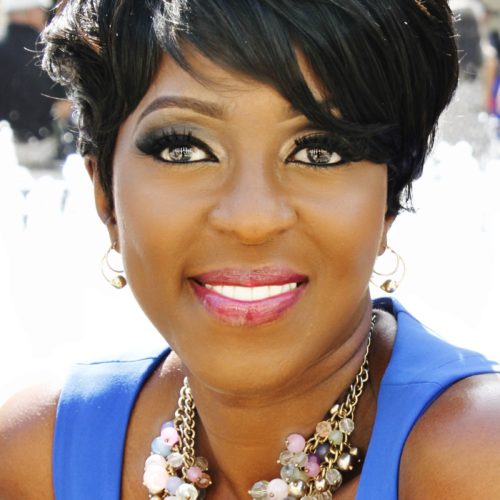 Cheryl Wills
Veteran Anchor and Reporter- NY1 | 2017 Speaker
Moderator | Pan-African Women Forum

Cheryl Wills is a veteran anchor for Spectrum News NY1 – she joined the broadcasting company during its launch in 1992 and this year she is celebrating her 25th anniversary with the television network.

The award-winning journalist is the author of "Die Free: A Heroic Family Tale." The acclaimed biography is about her great-great-great grandfather Sandy Wills' extraordinary transformation from a Tennessee slave into a courageous Civil War Soldier, who honorably served with the United States Colored Troops from 1863-1865.

Her second book is an illustrated children's version of her biography called, "The Emancipation of Grandpa Sandy Wills."

Cheryl has interviewed some of the most powerful people in the world including The First Woman President of Africa: Ellen Johnson Sirleaf. She also scored an exclusive interview with United Nations Secretary General Ban Ki-Moon. Her favorite interview was going one-on-one with the late great writer and activist Maya Angelou.

Cheryl has received awards from The New York Press Club, Newswomen's Club of NY Front Page Award, and The Associated Press. UN Secretary General Ban Ki-moon personally presented The United Nations Foundation Prize to her in 2015 at the United Nations Correspondents Association gala.

She has received The YMCA National Black Achievers in Industry Award, The Carl T. Rowan Leadership in Media Award and, in 2010, McDonald's honored her as a broadcasting legend. In 2015 McDonald's again honored her with the first ever, Harold Dow Lifetime Achievement Award, in recognition of extraordinary and unparalleled contributions to broadcast media.

Cheryl also has been featured in a number of major television shows and movies including Ghostbusters: Answer The Call (2016), Law & Order (NBC), Limitless (CBS), The Strai (FX), Freedomland with Samuel Jackson, The Brave One with Jodie Foster and numerous other stage and film productions.

Cheryl Wills was the first journalist invited to speak before the General Assembly of The United Nations in March of 2011, about the impact of slavery on her family during the UN's International Remembrance of Victims of the Transatlantic Slave Trade.
Cheryl takes great pride in being the Founder and Commander of The New York State Chapter of the Sons & Daughters of the United States Colored Troops, a national organization based in Washington D.C. She enjoys teaching students about the contributions of the 200,000 black soldiers who fought valiantly during The Civil War.

Cheryl Wills is a graduate of the Newhouse School of Public Communications at Syracuse University, with a major in Broadcast Journalism. She received an Honorary Doctorate from New York College of Health Professions in May of 2005.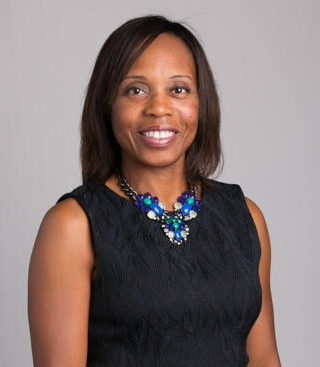 Uchente Emuleomo
Vice President, Corporate Counsel at Prudential Financial Inc. | 2017 Speaker
Speaker | Pan-African Women Forum

Uchente Emuleomo is a Vice President, Corporate Counsel in Prudential's Employment and Labor Law Department. In this position, she provides employment law counsel and advice to Human Resources and business leaders regarding all aspects of the employment relationship, including recruiting, performance management, discipline, termination and corporate restructuring.

She also leads the immigration and foreign national process for the Company and is consulted on all business visas and work permits for employees traveling and working internationally. She currently supports several diverse businesses and corporate groups: Individual Life and Prudential Advisors, Global Business and Technology Solutions, Retirement, and International Insurance.

Uchente conducts employment law training to HR and the businesses and is a frequent panelist on employment law issues, ethics and risk mitigation. She also works closely with Prudential's Corporate Mergers and Acquisitions group as a strategic employment law advisor on many of Prudential's recent domestic and international acquisitions and divestitures.

Uchente joined Prudential in August, 1998. She graduated from Temple University School of Law in 1993, and previously worked for 5 years as an Associate Attorney in the New York City office of the national employment law firm of Jackson Lewis, LLP. She is a member of the State Bars of New York and New Jersey, and is an active member of several legal organizations, including Corporate Counsel Women of Color (CCWC), the National Association of Women Lawyers (NAWL) and National Employment Law Council (NELC).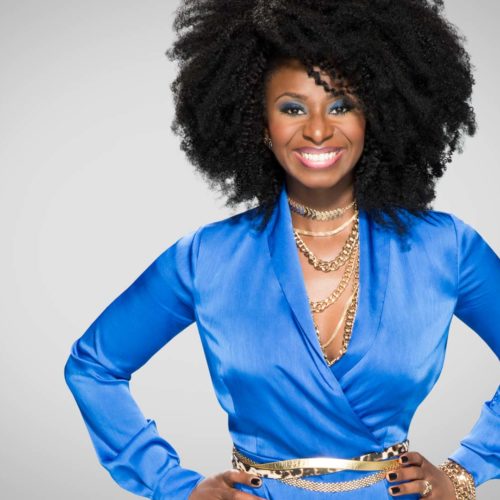 Mushiya Tshikuka
Entrepreneur & TV Personality | 2017 Speaker
Pan-African Women Forum| Media & Entertainment Panel

Mushiya Tshikuka, breakout star of WEtv's reality hit show "Cutting It In the ATL" is a mesmerizing, magnetic presence. As founder of The Damn Salon, she has married high-fashion, edgy aesthetics with the celebration of women's curly and kinky textures to usher in a "New Era" in Natural hair. With risqué marketing (their tagline is "Hair That Causes Horny Husbands") and bold styles that emphasize volume and funky pops of color, Mushiya and The Damn Salon have transformed attitudes toward natural hair across the nation. The Damn Salon's touring salon division, Taste of Damn, hosts pop-up styling suites in cities like Oakland, Houston, New York, Washington D.C. and Charlotte.

Originally from the Congo, the Natural Hair Boss came to the US by way of Montreal, which gives her a cosmopolitan flair. As part of her mission to redefine the idea of natural hair and provide women with more options to celebrate curly and kinky textures, she launched Runway Curls, a line of 100% Human Hair and Blended Extensions that flawlessly blend with natural curl patterns. Mushiya's inclination to teach self-love and enthusiasm for black womanhood is eminent in all she creates. Her creation of My Natural Doll, Keleshe, gave her the opportunity to personify the underappreciated beauty of brown-skinned, kinky-haired young girls deserving of a doll that looks like them made.

Mushiya is an engaging thought leader with VERY defined opinions on today's beauty culture, earning her over 6 billion media impressions from both national and international coverage. Top press mentions include ESSENCE, Sophisticate's Black Hair Magazine, Daily Mail UK, Allure, and NaturallyCurly.com to name a few. Mushiya has also performed at Essence Fest 2016 on the Beauty & Style Stage, in which she showcased the beauty of Black women and natural hair in a "Rock the Runway" style presentation. Her Essence performance featured a variety of hair styles from her 100% Ethiopian-textured virgin hair line, Runway Curls, and served as a teaser for her nationwide 2017 "Unapologetically Natural Tour." Kicking off in DC, the Tour will visit 14 cities and will feature a number of events, including a Runway Curls Pop-Up Boutique, a Wig Party, Taste of Damn hair services, and the Damn Salon Signature Hairstyling Class.

Blessed with multiple talents, Mushiya is also a singer who records original tracks that stay embedded in your head long after they end.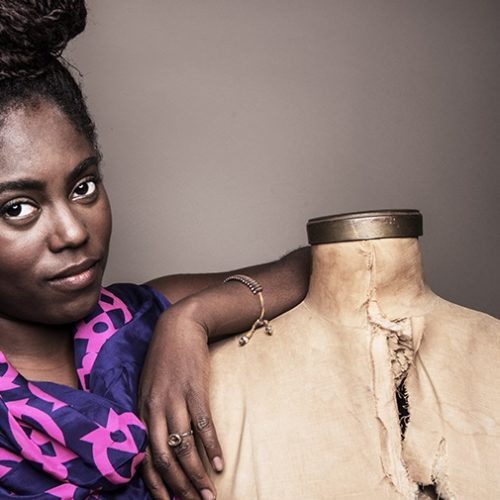 Abrima Erwiah
Co-founder, Studio 189 | 2017 Speaker
Speaker | Pan-African Women Forum

Abrima Erwiah is a luxury fashion and international development expert. Erwiah is the former Global Associate Communications and Marketing Director for Bottega Veneta, a luxury-goods company under Kering (a former PPR/Gucci Group) where she stayed for nearly a decade. In addition, she has held positions at Hermes/John Lobb, Bureau Betak and Cesare Paciotti.

Erwiah is now the Co-founder and President of Studio One Eighty Nine, a social enterprise launched in February 2013 with actress and activist, Rosario Dawson. Studio One Eighty Nine aims to provide a platform to help promote and curate African and African-inspired content and brands through worldwide distribution and manufacturing of a private artisan-produced collection, as well as through their support of other brands. They focus on empowerment, creating jobs and supporting education and skills training. Their hope is to see fashion in Ghana and Africa grow and be recognized as a multi-billion-dollar industry as it is in the UK, the US

Erwiah has been named a top ethical fashion and Ghanaian designer to know by Vogue, and currently operates two directly owned stores based in New York City and Accra. In addition, Studio One Eighty Nine is sold in stores such as Opening Ceremony, Yoox, Biffi, Atrium, Donna Karen's Urban Zen and The Surf Lodge. Studio One Eighty Nine partners with brands including H&M, Fendi and Lexus, and has been featured in the New York Times, ABC News, Vogue, FT How to Spend It and WWD (to name a few).

Erwiah is also the Co-founder of Fashion Rising Foundation and a founding member of the Ethical Ghana Fashion Foundation, an organization established through the United Nations International Trade Center Ethical Fashion Initiative, the Swiss Government and the Ghana Ministry of Trade and Industries. Erwiah has built a factory in Accra, Ghana in partnership with the UN ITC Ethical Fashion Initiative, and acts as an operations advisor under the project with the objective of establishing market linkages for marginalized communities and supporting the growth of the young design talent in Ghana. Erwiah manages approximately ten artisanal communities preserving traditional techniques such as Indigo, Weaving and Batiking across Ghana, Mali and Burkina Faso.

Erwiah works in partnership with New York University - Stern School of Business as part of an undergraduate course supporting a remote fishing village in the Eastern Region of Ghana, where they have established a locally owned artisanal craft community business which generates a sustainable income for the village. Additionally, Erwiah works in partnership with the United Nations International Trade Center Alliance 4 Action Women in Trade Program, the Ghana Exporters and the Ghana Ministry of Trade & Industry where she has launched an Ethical Food Initiative campaign aimed at supporting rural farmers in Ghana, and helping to alleviate food insecurity. Erwiah also works in partnership with the 14 Plus Foundation, a non-profit organization that builds and operates schools in Zambia. Erwiah volunteers with the Lower East Side Girls Cub of New York, Vday, Shine on Sierra Leone and has served as a mentor for Afripads in Uganda where she was appointed by the Kering Foundation (former PPR/Gucci Group) for Women's Dignity rights.

Erwiah is the recipient of the Martin Luther King Jr Social Justice Award from the University of Pennsylvania, the MoCADA Museum Social Justice Award, the Taormina (Italy) Film Festival Humanitarian Award and the Big Apple Entrepreneur Award. Her work has been selected and exhibited at the Design Indaba "We Are Africa" and "Africa is Now" exhibit in South Africa, at Vogue Fashion Dubai Experience in Dubai, at Vogue Talents in Italy, New York Fashion Week and Lagos Fashion Week among others. She has been invited to guest speak at TBWA Ad Agency, INC Magazine Women's Summit, the Other Festival Women's Conference, FIT, NYU Stern School of Business, Harvard Business School, Wagner School of Public Policy, Radford University in Ghana, the University of Ghana in East Legon, and at the Summer of Fashion Exhibit with Diane Von Furstenberg in Belgium.

Additionally, Erwiah has been published by Dossier Journal, has been an editorial contributor to Booth Moore's "Where The Stylist Shop" and has recently written the forward by the highly acclaimed book 'Fashion Tribes' by Daniele Tamagni (author of the Gentleman of Bacongo).

Erwiah has vast experience in all areas of fashion and luxury marketing and is passionate about her work exploring the Economic and Social implications of luxury goods in Africa. Erwiah was born and raised in New York City, attended the Lycee Francais and is fluent in English, French and Italian. Erwiah holds a degree in Finance & International Business from NYU Stern School of Business and currently lives between The United States and Ghana, having previously lived in Italy and Uganda.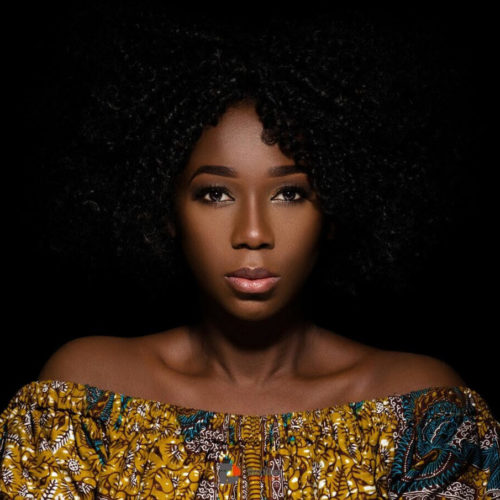 Ama K. Abebrese
Award-Winning Actress | 2017 Speaker
Speaker | Pan-African Women Forum

Ama K. Abebrese is an award-winning Ghanaian British actress, television presenter and producer. She won the coveted 2011 'Best Actress in a Leading Role' at the 'African Movie Academy Awards' for her stellar performance in 'Sinking Sands. Her film credits includes 'Ties that Bind' which co stars Omotola and Kimberly Elise; 'The Cursed Ones' co starring Jimmy Jean-Louis and the Netflix movie 'Beasts of No Nation' directed by Cary Fukunaga and stars Idris Elba. She played the mother to young lead actor Abraham Attah who plays Agu. Abebrese is listed among Africa's Top 20 Actors and Actresses by FilmContacts.com.

She is an accomplished television presenter with two decades of experience hosting TV shows. She started presenting on television in her teens on YCTV in London, she has since presented on BBC2, OBE TV, Viasat 1, TV3, Ebony life TV and many more.

Ama K is the founder of the 'I Love My Natural Skintone. Say No To Skin Bleaching' campaign, which seeks to address issues of colorism and encourage Africans and people of color to embrace their natural skin tones and resist from the often harmful practice of skin bleaching.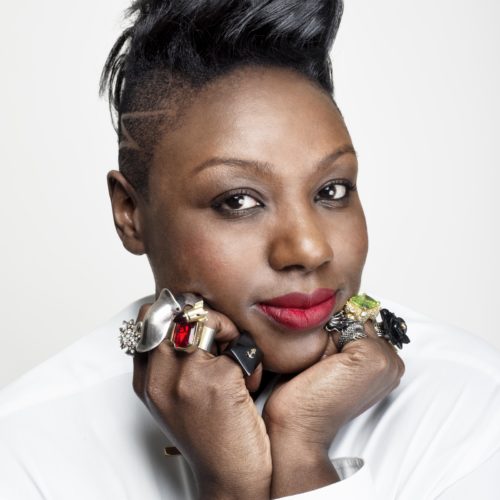 Mimi Plange
Fashion Designer | 2017 Speaker
Guided by the principle she refers to as "The Democratization of Luxury", Mimi Plange creates clothes that are very much inspired by the modern American luxury sportswear tradition, with an infusion of dark romance and aimed at the new, international and democratically-minded luxury consumer. Africa remains a limitless font of inspiration for the Ghanaian-born designer, who
constantly seeks out the unusual and the lyrical found in African traditions, landscapes and lore, and reinterprets these themes in a refreshingly modern way.

"It's about establishing a new point of view in luxury by capturing the creativity of ancient African civilizations," says Plange.

Mimi Plange launched her own ready-to-wear label in 2010, after a decade working in the New York fashion industry. She is a graduate of the San Francisco Fashion Institute of Design and Merchandising, and holds a degree in Architecture from the University of California at Berkeley. She has received acclaim for her work in the fashion industry, winning such accolades as International Emerging Designer of the Year in 2011 at the Mercedes-Benz Africa Fashion Week held in South Africa. The year after, she was named Designer of the Year. She was also won Mayor Bloomberg's Design Entrepreneurs Award in New York in 2012.

Mimi Plange has collaborated with famed shoe designer, Manolo Blahnik, iconic Furniture brand, Roche Bobois, and most recently Instagram.

Last year, she took part in the Celebration of Design Event hosted by Michelle Obama at the White House. Mimi Plange's designs have been worn by the likes of First Lady Michelle Obama, Vanessa Hudgens, Serena Williams, Rihanna, Viola Davis, Alyssa Milano, Michelle Trachtenberg, Janelle Monae, and many amazing women across the globe. Her work has been featured in The New York Times, T Magazine, Vogue.com, Ebony Magazine, Vogue UK, Vogue India, WWD, Harpers Bazar, Marie Claire, Essence, Glamour Magazine, Cosmopolitan, and Nylon Magazine.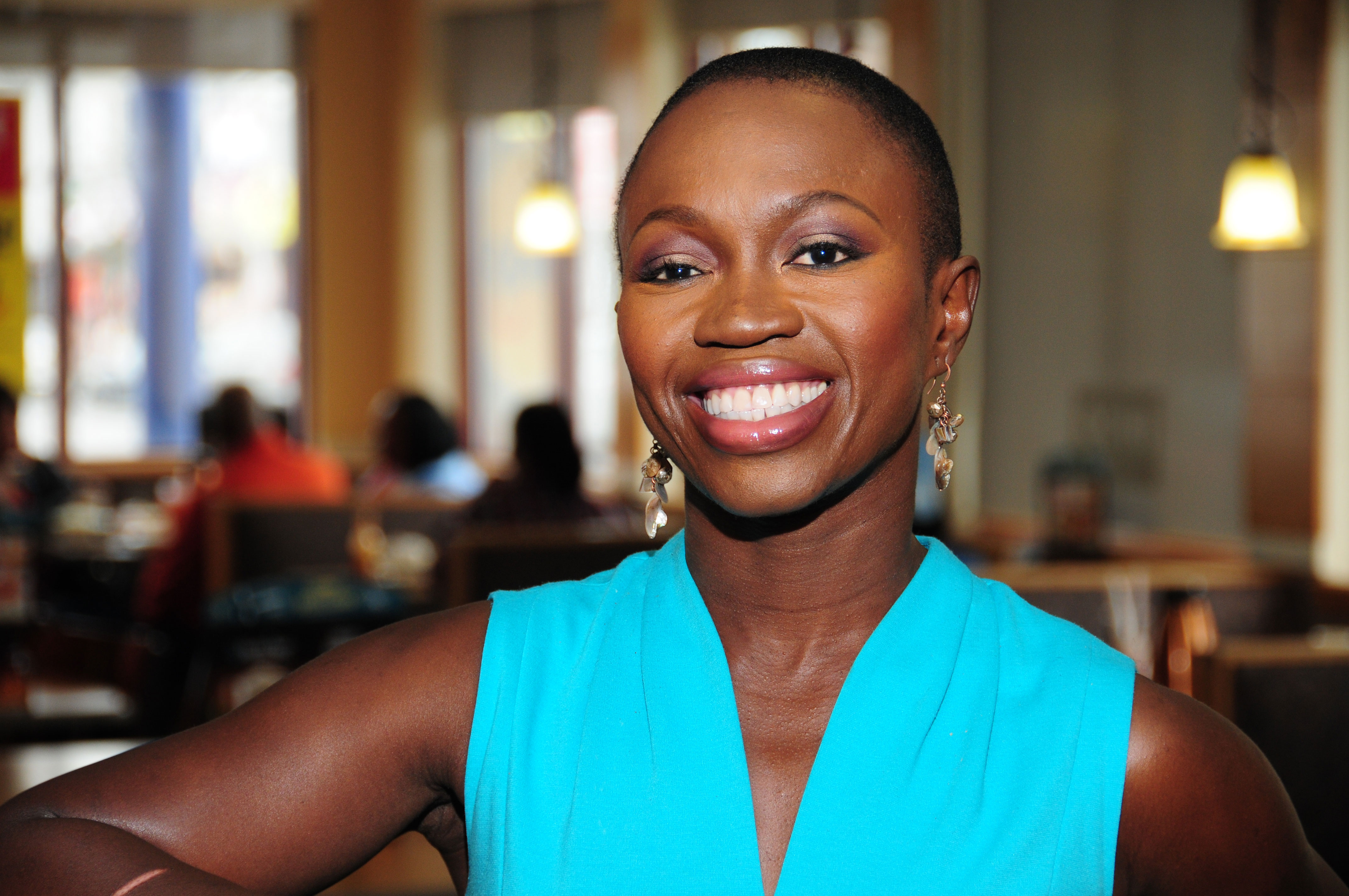 Adenah Bayoh
Entrepreneur & Real Estate Developer | 2017 Speaker
Speaker | Pan-African Women Forum

Adenah Bayoh embodies the American dream. At age 13, she escaped the civil war in her native country of Liberia, immigrated to the United States and is now one of the most successful entrepreneurs in her home state of New Jersey.

Adenah is the founder and CEO of Adenah Bayoh and Companies, which is the parent corporation that owns IHOP franchises in Paterson and Irvington, New Jersey and a real estate development portfolio with over $225 million dollars in urban redevelopment projects. Because of the success of her flagship IHOP in Irvington, she is the second largest employer in the Township. This summer, Adenah will launch Cornbread, her signature line of fast casual, farm-to-table, soul food restaurants.

Adenah began her career as an entrepreneur at an early age. After attending a public high school in Newark, New Jersey and putting herself through college, she secured a job in banking and began purchasing multifamily homes as investments. Following the financial success of these investments, she left her banking position to concentrate on building her own businesses focused on transforming and empowering disadvantaged communities.

Inspired by her grandmother, who owned a restaurant in Liberia, Adenah decided to use the
profits generated from her real estate investments to open an IHOP in Irvington, New Jersey. After overcoming financial challenges and a learning curve, she cut the ribbon on her first location in 2008 at age 27, making her one of the youngest IHOP franchisees in the country. In 2010, her location was the fastest-growing in the Northeast, and it remains one of the top grossing in the region.

Adenah continues to build on her success; in January 2015, she was appointed to the prestigious Federal Reserve Bank of New York Advisory Council on Small Business and Agriculture. In December 2015, she was named to Ebony Magazine's Power 100 list alongside such luminaries as U.S. Attorney General Loretta Lynch; Robin Washington, the CFO of pharmaceutical giant Gilead Sciences; and Oscar winning actress Viola Davis.

On June 22, 2015 she proudly cut the ribbon on her second IHOP in Paterson, New Jersey located in the Center City Mall. After expanding her real estate holdings with the acquisition of larger sites, she decided to take the bold step of transitioning from buying, selling, and renting properties to full-scale real estate development. In 2012, she partnered with two other developers to purchase the former Irvington General Hospital site, which had been vacant for nearly a decade, and transform it into an unprecedented $200 million dollar residential and retail community. Additionally, she is in pre-development on the construction of another urban renewal project that will provide 40 residential units in Irvington.

Adenah is also philanthropically involved in the communities where she does business. At IHOP Irvington, she runs a free breakfast program for children under 12, and she hosts dinners for needy families during the holidays. In addition, she allows local nonprofit organizations to hold charitable events at both IHOP locations.

Adenah's accomplishments have not gone unrecognized. She is a sought-after speaker by business, professional, and community organizations; universities; and women's associations. Moreover in March 2014, she was honored as one of the Top 50 Women in Business by the publication NJBIZ and was the cover story in its March 24th issue.

Adenah is a graduate of Fairleigh Dickinson University where she earned a degree in Business Management. Despite her numerous successes, her proudest achievement is being a mother to her two young children.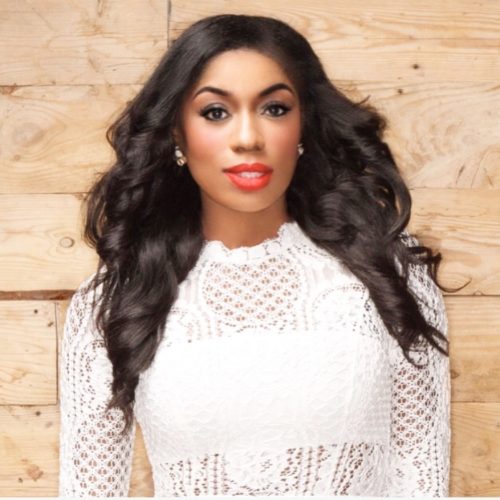 Dr. Wendy O. Osefo
Professor and Political Commentator | 2017 Speaker
An award-winning researcher, Dr. Osefo is an influential voice in politics and social justice and a highly sought after political commentator and strategist. Wendy is a Professor of Education at The Johns Hopkins University, and the Founder and CEO of The 1954 Equity Project, LLC. The 1954 Equity Project provides tools, mentorship, and resources for underrepresented minorities to thrive in higher education.

Prior to joining the faculty at Johns Hopkins University, Dr. Osefo served as the Director of Family and Community Engagement for the Obama Administration's Antipoverty Initiative and the signature program for the White House Neighborhood Revitalization Initiative, DC Promise Neighborhood (DCPNI). While at DCPNI Dr. Osefo designed, and implemented culturally competent parent-centered engagement strategies and successfully created and launched the first comprehensive adult learning academy within an underserved neighborhood in Northeast, Washington D.C. Her leadership in the creation of the first comprehensive adult learning academy led Wendy to serve as the inaugural Director of the Master of Arts in Management Program at Goucher College.

In addition to her extensive policy experience, Dr. Osefo regularly provides political commentary and analysis, with appearances on national networks including ABC, MSNBC, Fox News, and Fox Business. Her appearances also include podcast, radio shows, and print media on issues that examine race and politics. Currently, Dr. Osefo has a weekly radio segment on Radio One 93.9FM WKYS, entitled "News You Need to Know, With Dr. Wendy O".
As a researcher, Wendy examines how race and class influence the learning, achievement, and educational trajectories of African American and other non-dominant students in schools and community settings. Dr. Osefo's latest research explores the effects of the 2016 United States Presidential election on minority populations.
Wendy holds a B.A. in Political Science from Temple University, an M.A. in Government from The Johns Hopkins University, and an M.Sc. in Public Affairs from Rutgers University. Dr. Osefo made history in 2016 when she became the first black woman to earn a Ph.D. in Public Affairs from Rutgers University. Dr. Osefo is the 2017 recipient of the Johns Hopkins Diversity Recognition Award and the 2017 recipient of the Johns Hopkins University Outstanding Graduate Award.

Dr. Osefo is a Board Trustee of the Children's Scholarship Foundation of Baltimore, and a board member for The Education Foundation, Congressman Elijah Cummings Youth to Israel Program and The Obama Green Charter School. Dr. Osefo is a member of Alpha Kappa Alpha Sorority Incorporated and The National Urban League.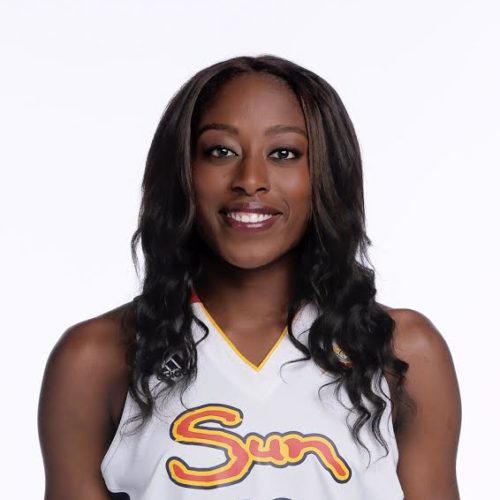 Chiney Ogwumike
WNBA Player | 2017 Speaker
The 1st overall pick to the Connecticut Sun in the 2014 WNBA Draft from Stanford University, Chiney Ogwumike was the 2014 WNBA Rookie of the year and WNBA All-Star. As the top pick in the 2014 WNBA Draft, Chiney and her sister Nneka made history, joining Peyton and Eli Manning as the only siblings ever selected number one overall in a professional sports league. Chiney was most recently named the 2016 AP Comeback Player of the Year, averaging 12.6 points and 6.7 rebounds last season and finishing 2016 with 17 straight double-figure scoring games. She had a career-high 26 points, 15 rebounds and seven blocks against Dallas on June 20.

The 6'4" forward and Cypress, Texas native of Nigerian descent led Stanford to three Final Fours while distinguishing herself in academics, earning multiple honors for her academic success, including being named the 2014 Capital One Academic All-American of the Year and the Pac-12 Women's Basketball Scholar-Athlete of the Year. Chiney and her sister Nneka have redefined the word "Nerd" through several music videos which they conceptualized and produced while at Stanford, celebrating the culture of the school in a movement entitled "Nerd Nation".

At Stanford, Chiney was a three-time First Team All-American, two-time Pac-12 Player of the Year, three-time Pac-12 Defensive Player of the Year, four-time All-Pac 12 First Team, and finalist for multiple national Player of the Year awards each of the last three seasons. The John R. Wooden Award winner and Pac-12's all-time leading scorer and rebounder's 26.1 points per game, 12.1 rebounds, 60.1% field-goal percentage, and 27 double-doubles made Chiney the only player in the country to rank in the NCAA's top 10 in each of those categories. Chiney captured a gold medal with USA Basketball at the FIBA 3x3 World Championships in August 2012 and earned a gold medal with the USA Basketball World University Games team in 2011.

Chiney recently joined ESPN to co-anchor SportsCenter across Africa and work as an analyst in studio for ESPN coverage for the WNBA. As on-air talent, Chiney has worked as an analyst for ESPN and Pac-12 Network; analyst for NBATV; and co-host for studio shows such as ESPN's First Take and His and Hers, and Pac-12 Network's Sports Report.

Chiney is passionate about giving back and empowering the next generation. Chiney spent the spring of 2013 studying abroad in Nigeria where she successfully raised $30,000 to build a basketball court for underprivileged youth in an effort to break down barriers for girls in sports and instill confidence in the next generation. Chiney and Nneka partnered with UNICEF in 2014 to raise almost $10,000 for girls' education and empowerment in Nigeria. Chiney has made numerous trips to Africa with NBA Africa and other nonprofits to help launch youth engagement initiatives using basketball as a tool for development, including a 2017 trip to Rwanda with nonprofit Shooting Touch to celebrate International Women's Day.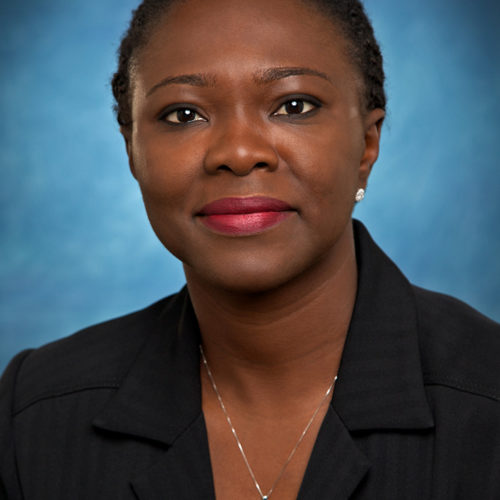 Fumbi Chima
CIO, Burberry | 2017 Speaker
Speaker| Pan-African Women Forum

Ms. Fumbi Chima has been Chief Information Officer of Burberry Group plc since November 2015. Ms. Chima oversees the forthcoming technology platform upgrades including SAP. Ms. Chima joined Burberry from Walmart Asia where she served as Chief Information Officer for Walmart Asia from 2014 to 2015 and served as its Corporate Vice President. She was responsible for aligning their e-commerce strategies with technologies solutions in the region.

From 2010 to 2015, she held several leadership roles at Walmart Asia. Prior to recent experiences in retailing, she spent over 15 years in the financial services industry. She was the Vice President of Corporate Systems at American Express (New York) from 2006 to 2010. Prior to that, she spent two years at JPMorgan Chase (New York) and a number of years at TXU Gas & Electric (Dallas) and PricewaterhouseCoopers (London) as a consultant. She has extensive experience in the technology arena having held IT and technology positions at AMEX and JP Morgan. She has been Director of Global Sources Ltd since September 12, 2016.

Ms. Chima also selected as a Member of the United Nations Digital taskforce, worked to address the digital economy in Asia. Ms. Chima serves on external boards and participates in mentoring networks which include: World Affairs Council -- Washington, DC; STEMconnector®; United Nations ESCAP Task Force; Information Technology Senior Management Forum (ITSMF); Executive Leadership Council (ELC); International Women's Forum (IWF). She served at B20 Employment Taskforce She received her Bachelor of Arts degree from the University of Hull in the U.K